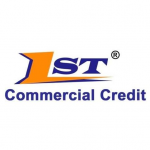 1st Commercial Credit is an invoice factoring company that offers asset-based financial services to small and midsize businesses (SMBs). It has funded over $4 billion in invoices from 3,200 clients since its inception in 2001. It lends anywhere from $5,000 to $10 million and is best for companies that sell on credit terms with creditworthy clients.
1st Commercial Credit Pros and Cons
| Pros | Cons |
| --- | --- |
| Open to startups | May take three to 10 business days for initial funding |
| High advance rates of up to 98% | Doesn't have many customer reviews online |
| High loan amounts of up to $10 million | |
Who 1st Commercial Credit Is Best For
Startups that do not qualify from banks: It helps new and rapidly growing businesses keep up with their financials by providing them with the working capital they need to continue with their business operations. It does not also have a minimum business tenure requirement, which is typically a determining factor for traditional lenders—like banks—to approve loans.
Any business that sells on credit terms with creditworthy customers: The lender can fill in the cash flow gaps of your company while waiting for your customers' payments to come through. This helps business owners stabilize cash flows and not miss out on any business opportunities during the interim.
1st Commercial Credit Costs and Terms
| | Invoice Factoring |
| --- | --- |
| Loan Amounts | $5,000 to $10 million |
| Advance Rates | 75% to 98% |
| Rates Range | 0.69% to 1.59% |
| Repayment Term | Repaid as invoices are paid |
| Funding Speed | Three to 10 business days |
1st Commercial Credit's costs include an invoice factoring rate of 0.69% to 1.59%. It does not: 1) have any upfront, audit, or hidden fees; and 2) require any financials for loans of $350,000 or less. Depending on your business' industry and creditworthiness, it can fund up to 100% of your company's accounts.
Do You Qualify for 1st Commercial Credit Financing?
| | |
| --- | --- |
| Minimum Credit Score | None |
| Minimum Time in Business | None |
| Minimum Revenue | $10,000 in monthly sales |
1st Commercial Credit offers flexible qualifications and customized underwriting processes. The lender is open to those with low credit scores, as long as your revenue is solid, as it focuses on your customers' ability to pay rather than your personal or business credit scores.
It looks at the quality of your customers' accounts and typically asks for information such as the number of customers you have, your monthly sales volume, and your business location. It also requires you to be free of any liens and to bill your customers within 30, 60, or 90 days.
1st Commercial Credit Application Process
1st Commercial Credit's application process starts with an account set up, which can take three to five business days. Here, you will be asked to fill out a two-page application form, sign a three-page proposal, and submit the following:
An accounts receivable aging
Invoices with backup documentation
Last three-month bank statements
Photo I.D.
A voided check
Master service or distribution agreements
A signed invoice factoring agreement
Company due diligence
Once your account is set up, you can start uploading the invoices that you want to be financed for. Once invoices are verified and your request is approved, you can then get funded within three to 10 business days for initial funding and within 24 hours for the succeeding ones.
1st Commercial Credit Alternatives 2020
| | | | |
| --- | --- | --- | --- |
| | | | |
| Best For | Businesses with net terms under 30 days that need $30,000 to $5 million | Small businesses that need quick invoice factoring from $5,000 to $5 million | Businesses that want nonrecourse factoring from $30,000 to $10 million |
| Pricing | Discount rate starting at 0.75% per invoice monthly | Discount rate starting at 0.25% per invoice weekly | Discount rate starting at 1.25% per invoice monthly |
What Business Owners Should Know About 1st Commercial Credit
It lends nationwide: It caters to businesses in all US states, including the District of Columbia. It also has access to Canadian businesses and is available through affiliates in the U.K.
It specializes in specific industries: While it serves a range of different industries, it focuses more on trucking, temporary staffing, manufacturing, and distribution industries since these are the ones that come to 1st Commercial Credit on an ongoing basis.
It offers selective factoring: Its clients can choose which invoices they want to discount and what portion of the invoices they want to factor.
Summary of 1st Commercial Credit Reviews
After having searched for 1st Commercial Credit reviews online (on March 24, 2020), I found just one on our website. The customer left positive and negative feedback, with the former being that its factoring rates, same-day funding, free online credit checks, and flexible approvals are great.
On the flip side, he expressed that 1st Commercial Credit has terrible customer support and a lack of online presence and information. He added that he wished he had known more details about the company and how it works, so if you are a past or current 1st Commercial Credit client, then leave a review to help others who are deciding whether or not to use the service.
1st Commercial Credit Frequently Asked Questions (FAQs)
Will I still be eligible for invoice factoring if my business has a loan with the bank?
Yes, you may still be eligible. However, you must let the lender know if this is the case as it will ask the bank to subordinate its lien on your business' assets. While some banks accommodate these kinds of requests, others don't. This is the time when the lender proposes alternative options, which may include paying off your outstanding loan if you still have plenty of receivables to leverage the buyout.
Can I still apply for factoring or accounts receivable financing even if my company owes back taxes?
It depends since tax problems are handled on a case-to-case basis. Upon application, you must inform 1st Commercial Credit of your concerns so that you can discuss a lien subordination with the tax entity or request a payoff amount.
What should I do if my customer mistakenly sends the payment to my company?
If this happens, then you will need to forward the payment to 1st Commercial Credit. Your customer will then be notified to pay the lender directly in the future.
Bottom Line
1st Commercial Credit can help businesses that are experiencing strained cash flows due to slow accounts receivable turnovers. It can fill in these cash flow gaps, which will then allow them to continue to operate and grow their businesses. It offers flexible qualifications, quick approvals, and high advance rates of up to 98%. It does not have a minimum business tenure requirement and no financial prerequisite for loans less than $350,000.
Despite its long business experience of over 18 years, it does not have solid customer reviews online to back its reputation. If you aren't sure if 1st Commercial Credit is right for you, then this article on the 5 Best Invoice Factoring Companies is a review of our top choices. In this guide, we compared the top providers according to their maximum funding amount, expected APR, and funding speed.