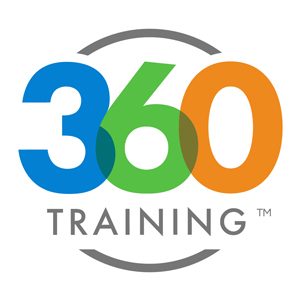 360training offers online courses on real estate, food and beverage, and environmental health. Its real estate courses include pre- and post-licensing, exam preparation, continuing education (CE), appraisal, and designation courses. Popular real estate courses start at $34.99. It is best for aspiring real estate professionals who have specific course credit requirements and experienced ones looking for refresher courses.
360training Pros & Cons
Pros

Cons

Affordable and on-demand courses

Lacks career resources

Subject-specific courses

Users have experienced occasional glitches

Year-long access to materials

National presence: Prelicensing courses in 10 states, CE courses in 32 states

Average reported pass rate nationwide: 49%
Who 360training Is Best For
Aspiring real estate professionals with specific course credit requirements: 360training offers prelicensing courses with various focus topics, including real estate fundamentals, finance, and math.
Experienced real estate agents looking for subject-specific refresher courses: 360training provides a wide variety of continuing education course topics, such as fair housing, ethics, risk management, and environmental hazards.
360training Pricing
360training's pricing for its popular real estate courses starts at $34.99. Pricing for each course varies depending on the state and the course's subject matter. It also offers packages that include multiple topics. Below are its most popular courses and their corresponding fees.
Courses

Pricing
($/Course)

Sample Topics Included

Michigan 6-hour CE Renewal Package

$34.99

Michigan Agency Law and Ethics of Sustainability

Georgia 36-hour CE Renewal Package

$85

Fair Housing, Human Land Use, and Tax Favorable Real Estate Transactions

Arizona 24-hour CE Agent Renewal Package

$89

Home Inspection, Arizona Agency Law, and Titles and Records

Arizona 30-hour CE Broker Renewal Package

$109

Arizona Broker Management Clinics, Home Inspection, and Arizona Disclosure Issues

New York 22.5-hour CE Renewal Package

$110

Fair Housing, Closing and Settlement Costs, and Environmental Hazards

New York 75-hour Real Estate Prelicense Basic Package

$139

New York Real Estate Salesperson and Real Estate Math
360training has other prelicensing courses that start at $79. It also offers discounts from time to time. You can visit its website to view all the courses and check if there's an ongoing promo.
360training Course Categories
Agent Campus (Real Estate Courses)
Real Estate

Prelicensing: 360training offers on-demand prelicensing and exam preparation courses that cover specific topics of your choice. These courses also include study guides and materials per course. Prelicensing courses are available in 10 states, including California, Florida, New York, and Texas.
Exam preparation: The platform's exam preparation courses are designed to help students develop problem-solving and analytical skills in answering questions. It also uses simulation quizzes and activities to assess their understanding of the course. These courses are available in 15 states, including Nevada, California, Florida, and Texas.
Post-licensing: Topics covered in 360training's real estate post-licensing courses include Real Estate Math, prospecting, fair housing, and communication skills. These courses are offered in four states, namely Alabama, Georgia, Florida, and Washington.
Continuing education: 360training's real estate continuing education courses include topics like fair housing, environmental issues, sales real estate finance, and a code of ethics. Courses are available in 32 states, including New York, Arizona, Louisiana, and Florida.

Appraisal: 360training offers real estate appraisal prelicensing, exam preparation, and continuing education courses.
Real estate designations: The platform also offers real estate designation courses that help you expand your skills, develop a specialty, and gain additional knowledge useful for your real estate career. Currently, there are two courses under this category, one in South Dakota and another in Georgia.
Texas Real Estate Commission (TREC)-approved Sales Apprentice Education (SAE): 360training offers marketing, negotiation techniques, finance, property management, and brokerage courses approved by the TREC.
Other Courses Offered
Learn 2 Serve: This is the course category for food and alcohol handling certification. Courses are also available for handling cannabis, food allergies, and food compliance. You can also take courses on Hazard Analysis Critical Control Point (HACCP) food safety principles.
OSHAcampus: This includes the platform's environmental health and safety course offerings. These courses are designed to train you for Occupational Safety and Health Administration (OSHA), Hazardous Waste Operation (HAZWOPER), Hazard Communication (HazCom), EM 385, Mine Safety and Health Administration (MSHA), National Fire Protection Association (NFPA), Department of Transportation (DOT), and Underground Storage Tank (UST) certifications.
Additional training areas: 360training also offers prelicensing and continuing education courses for insurance, as well as North American Electric Reliability Corporation (NERC)-approved CE courses. You can also get training on industrial skills, power and utilities, trades and engineering, human resources (HR) compliance, handling harassment, and business skills.
360training Alternatives 2020
| Online Real Estate Schools | Best For |
| --- | --- |
| | Students seeking affordable exam prep, prelicensing coursework, and career resources |
| | Future agents needing instructor-led online real estate courses |
| | Realtors wanting designations in areas like green home sales |
| | Brokers seeking group prelicensure for their staff's realty exams |
| | Agents wanting continued education credits for niche specializations like veteran services |
Most Helpful 360training Reviews
After reading 360training reviews available online, I discovered that most of the students are happy with it. Many said that its courses teach reliable and recent developments in their fields. Some added that these courses are easy to learn. However, a few complained that study guides are not available for all courses. A few also reported that some tools to view the study materials, such as the flash player, are difficult to use.
360training's courses are easy to follow
One user who gave 360training a positive review on Trustpilot said that the courses were easy to learn and practice in preparation for her exam. She also shared that she was able to access the course whenever she had the time.
Some of its courses do not have study guides
One user who gave the platform a negative review on Trustpilot said that he had a hard time using the flash player to view his study materials. He also complained that some of his classes did not provide study guides.
360training Frequently Asked Questions (FAQs)
Can I access 360training on any device?
Yes. 360training's courses are compatible with computers and mobile devices. The platform also automatically saves your progress so you can pick up where you left off.
How can I contact 360training's customer support team?
You can reach 360training's customer support team through email, phone, or live chat. The team is available seven days a week.
What payment methods does 360training accept?
360training accepts various online payment methods, including credit cards and PayPal.
Bottom Line
360training offers subject-specific real estate courses, enabling you to take only those credits that you need for your license or renewal. Its prelicensing courses are available only in 10 states and its CE courses in 32 states, so you have to make sure that the school is approved in your location.
If you are not sure if 360training is right for you, this article on the top online real estate schools is a review of our top choices. Our team looked at a variety of solutions and narrowed down our recommendations based on price, availability, coursework, study aids, and success rates.