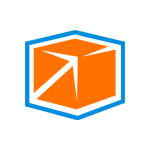 3PL Central is a cloud-based, third-party logistics (3PL) service provider designed for warehouse management. Its comprehensive warehouse management platform (WMS) enables 3PLs to manage inventory, automate routine tasks, and deliver complete visibility to their customers. Estimated pricing starts at less than $500 per month. It is exclusively designed for 3PLs and fulfillment companies.
3PL Central Pros and Cons
| Pros | Cons |
| --- | --- |
| Intuitive software | Limited value-added services |
| Helpful technical support | Glitchy API connections |
| Mobile access to the platform | Its billing automation tool is not highly customizable |
Who 3PL Central Is Best For
Third-party logistics providers: 3PL is designed exclusively for logistics providers, enabling them to streamline dropshipping services and manage multiple customers.
Retail distribution, ecommerce, and manufacturing companies: 3PL's known customers belong to the aforementioned industries. Most of them have transitioned their accounts to 3PL and have been satisfied clients because of its paperless, mobile-friendly, and cloud-based WMS.
3PL Central Pricing
3PL Central pricing is not readily available on its website. However, according to a third-party site, estimate pricing starts at less than $500 per month. Factors that affect pricing include the types of orders fulfilled, average monthly packages shipped, storage fees, and value-added services, such as kitting.
Those interested may contact 3PL Central directly to request a customized quotation based on their specific business needs.
3PL Central Alternatives 2020
| Fulfillment Company | Best For | |
| --- | --- | --- |
| | Small and medium-sized ecommerce sellers and crowdfunding programs that need batch fulfillment | |
| | Ecommerce sellers with special packing and handling needs | |
| | Fulfillment matchmaker to help you find the best provider | |
Which Order Fulfillment Company Is Right for You?
3PL Central Features
3PL Central features are designed to make all aspects of order fulfillment run smoothly, from handling inventory and warehouse management, pick-and-pack services to shipping operations. Here is a deeper explanation of 3PL Central's most important features.
Paperless Warehouse Management
Its 3PL Warehouse Manager is a comprehensive platform that makes it easy to manage inventory, automate routine tasks, and deliver complete visibility to 3PLs and their customers. The cloud-based WMS is built to accurately manage customer inventory and process a high volume of orders.
3PL Billing Automation
Billing automation is done through its built-in Billing Wizard. Users can track all fees per customer, manage separate billing schedules, offer free days and anniversary billing, and directly integrate with QuickBooks.
3PL Barcode Scanning
Its barcode scanning system is called SmartScan, a web-based mobile scanning application for both enterprise and consumer-grade devices (Android and iOS). SmartScan integrates directly with 3PL Warehouse Manager WMS, so data flows both ways for real-time updates offering a handsfree and paperless experience.
Popular Integrations
3PL Central's platform provides prewired connections with essential tools to make every 3PL warehouse successful. For unique customer workflows and custom connections that require deep software and logistics expertise, its technical services team is available to help.
Ecommerce Store Integrations
Amazon, eBay, Shopify, BigCommerce, WooCommerce, Magento, Volusion, and more. Custom connections are possible.
Shipping Carrier Partners
3PL Central offers direct integrations to FedEx, UPS, United States Postal Service, Endicia, Canada Post, Purolator, ShipStation, StarShipIT, and more. Users can shop for the best shipping rates and print shipping labels directly from the WMS.
Summary of 3PL Central Reviews
As of the date that this article was written (Jan. 28, 2020), there are not a lot of up-to-date 3PL Central reviews available online. The majority of recent reviews said that the software is intuitive and offers affordable pricing.
There were some complaints about the user dashboard, but this was resolved in the most recent update when 3PL Central debuted the Smart View version of its platform. It is notable, however, that most users are happy with the software in general.
3PL Central Frequently Asked Questions (FAQs)
Does 3PL Central offer a free demo?
Yes. Those interested are encouraged to contact 3PL Central to request for a free, one-on-one demo with one of its team members. This can easily be done through its website.
Does 3PL Central continuously update its WMS?
Its 3PL Intelligence Initiative is a comprehensive program based upon extensive customer research to help 3PLs move from a traditional paper-based warehouse to a modern, paperless warehouse. 3PL Central uses research and collaboration with third-party warehouse customers and prospects to improve its system.
Can 3PL Central help streamline billing management?
Its Billing Wizard enables 3PLs with multiple customers to identify hidden operational costs and increase profits in the warehouse.
Our Top Order Fulfillment Service Provider Picks
If you aren't sure if 3PL Central is right for you, this article on the 5 Best Order Fulfillment Services & Companies is a review of our top choices. In this guide, we shared our top recommendations based on costs, specialty services offered, strengths, and order or account minimums.