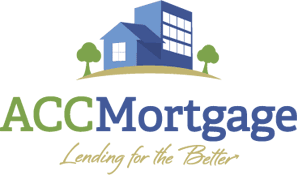 ACC Mortgage
ACC Mortgage is a hard money lender with rates that start at 5.5%. They lend up to 90% LTV and typically fund loans within 2 weeks. They have been in business since 1999 and have made over 1000 loans. They have an A+ BBB Rating. They are rated 5 stars based on 1 Google review and 4.9 stars based on 9 Facebook reviews.
ACC Mortgage Rates & Terms
Types of Properties
Multifamily
Apartments
Commercial properties
Retail
Hotel / Motel
Land
Mixed Use properties
Vacation / Second Home
Loan Amount
No minimum/maximum amount indicated
LTV
80% to 90%
ARV
N/A
Interest Rates
Start at 5.5%
Lender Fees
Vary per project/borrower
Loan Terms
90 to 180 days
Minimum Qualifications / Documentation
Credit score: 500 and higher
Ratified contract
Proof of funds
Solid track record
Realistic rehab budget
Time to Funding
2 weeks
Other Financing Available
Second Chance Purchase Program
Inherited Property Program
Low Credit Score Debt Consolidation Program
Foreign National Partnership Program
ITIN Mortgage Program
Investor Rehabilitation Program
Commercial Collateral Loan Program
12 to 24 Months Bank Statement Program
Niva Investor Program
Asset Depletion Program
Investor and Residential Real Estate Lending
*Exceptions may be granted. Lender information is updated often, however exact lender terms may have changed.
Popular Hard Money Lenders 2019
| Lender | Best For |
| --- | --- |
| | Investors who want competitive rates and fast funding for residential fix and flips |
| | Landlords wanting to refinance or grow their rental portfolio |
| | Short-term investors looking for a good residential fix-and-flip hard money loan option |
| | Investors who want great customer service with a local bank feel from a 44-state lender |
| | Fix and flippers who want an alternative to LendingHome, but with a commercial component |
Which Hard Money Lender is Right for You?
Lender Information
States Currently Lending In
Nationwide