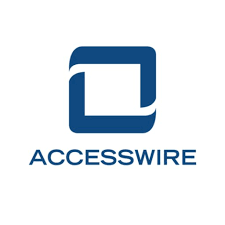 Accesswire is a news and communications network that provides national and global press release distribution services. Its features include custom newsrooms, custom data feeds, webcasts, insights, and reporting. Its pricing is customized, and it is best for investment companies and businesses looking for potential investors.
Accesswire Pros and Cons
| Pros | Cons |
| --- | --- |
| Unlimited word count | Smaller reach than its competitors |
| Provides the ability to host virtual web events | Communications are not segregated by topic |
Who Accesswire Is Best For
Investment companies: It provides distribution to the world's largest exchanges, including Nasdaq, NYSE, and the London Stock Exchange.
Businesses looking for potential investors: It facilitates the distribution of content to the investment community using specialized and targeted methods.
Accesswire Pricing
Accesswire pricing is not published on its website. However, according to its website, it offers a pay-as-you-go option (Buy A Single Release) and a platform subscription plan. Pricing for similar services usually cost around $99 to $499 per press release for basic services, while more extensive ones usually cost around $350 to $805 per press release.
Those interested may contact Accesswire to request a customized quotation based on their business needs.
Buy a Single Release (Pay-as-You-Go)
Accesswire offers a pay-as-you-go option that includes global, national, or regional distribution. It includes social posting and social promotion as well as various targeting options. There is no word limit for releases, and users can embed images and videos in their communications. It also gives users a distribution report with click analytics through PR.Report.
Platform Subscription
Accesswire offers a platform subscription option for companies that want a guaranteed maximum impact. This option offers the same benefits as the pay-as-you-go option but extends the benefits to the user for the whole duration of the plan. The distribution runs for an entire year for a flat fixed fee.
Accesswire Alternatives 2020
Accesswire Features
Accesswire allows users to create custom distribution lists for their releases and communications. They can target news and media outlets, financial data providers, financial platforms, social media platforms, print media, broadcast news, and journals and bloggers. It also allows the creation of custom newsrooms and data feeds. It helps in monitoring engagement through insights and reporting.
Custom Data Feeds
Accesswire lets users create and embed custom data feeds on their websites to attract potential website visitors. It also provides custom data feeds for private companies, public companies, global exchanges, data providers and news aggregators, and financial sites and news agencies.
PR.Report
PR.Report is Accesswire's insights and reports feature that helps users manage and monitor their engagement. It provides statistics for hour tracking, segment URL opens, and unique URL opens. Users can utilize PR.Report to generate statistics per country or region and see where the majority of their audience is located.
Webcasts
Accesswire helps users broadcast virtual events to their audience through its webcasting feature. It also includes an interactive analytics platform that lets users know who listened to their webcast, for how long, who asked questions, and where they are located.
Most Helpful Accesswire Reviews
Those who gave Accesswire reviews online found that it offers good value for its services. They commented that its editorial staff provide good service and are very helpful and responsive. Others, however, found that it does not offer as much exposure as its competitors. Some found its user interface confusing.
Easy to navigate and distribute messages
"The Accesswire website is easy to navigate, and there is a variety of distribution lists to choose from to ensure you're hitting your target audience. Signing up and getting started with Accesswire is a generally easy process."
—Nathanael Dunkerton
Difficult to edit content within the platform
One reviewer commented that it is difficult to edit messages within the platform as they are sometimes not rendered correctly. The user commented that images sometimes get distorted once they are uploaded. The user also added that it took some time before the formatting was corrected, and the interface did not allow him to edit the copy directly.
Accesswire Frequently Asked Questions (FAQs)
How can Accesswire help plan events?
Accesswire can help users disseminate information to their audience about future events. These events include earnings announcements, earnings releases, webcast earnings calls, and other alerts.
Can Accesswire help increase the visibility of investment-related announcements?
Accesswire can do this as it is a partner of the following stock market exchanges: OTC Markets, Nasdaq, NYSE, and the London Stock Exchange. Apart from this, they are also partners with many financial-focused media outlets―a list of which can be found on its website.
Does Accesswire offer its own newsroom?
Accesswire has a custom newsroom that can help users create a website to give their audience access to press releases for the past five years, an event section, full contact information, and social media links. The newsroom is mobile-ready and can be customized according to the user's branding.
Our Top Press Release Distribution Service Picks
If you are not certain whether Accesswire is right for you, this article on the 6 Best Press Release Distribution Services is a review of our top choices. In this guide, we looked at a variety of solutions and narrowed down our recommendations based on price and features.