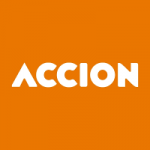 Accion is a nonprofit lender dedicated to helping small businesses generate income, build assets, create jobs, and achieve financial success. It has more than 25 years of lending experience and has served over 500,000 entrepreneurs across the country. It can lend up to $1 million, and it's best for startup and minority-owned businesses.
Accion Pros and Cons
| Pros | Cons |
| --- | --- |
| No prepayment penalty | Charges an origination fee |
| Offers up to $1 million in funding | Long funding time |
| Has easy-to-meet minimum qualifications | |
Who Accion Is Best For
Startups or businesses with less than six months of sales history: Accion offers high-quality and affordable lending solutions to businesses that may not qualify for other funding options.
Minority communities: The provider is particularly interested in helping minority and disenfranchised communities who are inadequately served by the financial sector. They do this by offering lower loan qualification requirements and considering borrowers with poor credit standings.
Established businesses looking for big funding: It also caters to businesses that are seeking large loans. While it can offer its borrowers as small as $300 in loans, it can also provide as much as $1 million, depending on the business' standing and region.
Accion Costs and Terms
| | Term Loan |
| --- | --- |
| Loan Amounts | $300 to $1,000,000 |
| APR Ranges | 7% to 34% |
| Repayment Terms | Up to 25 years |
| Repayment Schedules | Monthly |
| Funding Speed | At least two weeks |
Aside from the rates and terms stated above, the Accion costs include an origination fee of anywhere from 3% to 5% of the loan amount and a one-time processing fee of $135. It doesn't have a one-size-fits-all loan type, and its offers vary depending on what state the borrower is located in and how successful his business is.
Do You Qualify for Accion Financing?
| | |
| --- | --- |
| Minimum Credit Score | 575 |
| Time in Business | No minimum |
| Bankruptcies | None in the past 12 months |
| Foreclosures | None in the past 24 months |
| Overdue Bills | No overdue bills or payments on balances of $3,000 or more |
Accion's relaxed credit score requirement makes it accessible for small businesses that are in need of fast funding to grow. It does not have a minimum business tenure specification but requires a business to be current on all debts and bills and to have sufficient cash flow to repay the loan.
Moreover, startups are required to provide additional requirements such as two recent pay stubs, a partner referral like Small Business Development Centers (SBDC), and a business plan with a 12-month cash flow projection.
Accion Application Process
Those interested may apply in person, online, or via phone. You may visit any of its local offices in California, Florida, Illinois, Massachusetts, and New York. You may also contact its loan experts at 866-245-0783.
Alternatively, you may submit loan applications through its website. Accion will then notify you within two business days to confirm whether or not you qualified. If accepted, then a lending team member will get in touch with you to discuss options and work on documentation prerequisites. Lastly, it provides funding shortly after the loan gets approved.
Accion Alternatives 2020
Best For

Businesses that need to borrow against their invoices or need a low-rate line of credit quickly

Businesses with good credit that need fast financing and low rates

Newer businesses with less-than-perfect credit that need fast funding

Loan Amount

Up to $5 million for invoice factoring;
up to $250,000 for line of credit






Up to $500,000

Up to $100,000

Terms

Six or 12 months for line of credit

Three to 36 months

12 or 24 weeks

Funding Time

One day

One day

One day

Credit Score

530+ for invoice factoring

600+

No minimum credit score requirement
What Business Owners Should Know About Accion
Accion extends special loan offers to borrowers in some regions: It builds products and programs that are suited to meet the needs of local business owners in specific areas. Some of these programs include rapid loans of up to $8,000 (available only in some areas in California) and a working capital offering of up to $15,000 (available only in Illinois and Indiana).
Accion has a vast lending network in the US with industry leader partnerships: It has aligned itself with business experts and financial partners—such as Fifth Third Bank, Goodwin, and JP Morgan Chase & Co.—that help make loans possible and provide training and assistance to small businesses.
Most Helpful Accion Reviews
The Accion reviews available online are composed of mixed negative and positive ratings. Customers who left positive reviews said that they are happy that it helped them obtain the funding they needed, which other lending institutions weren't willing to extend. There are, however, a few customers who wish that it had clearer qualification parameters.
Goes beyond loan assistance
A customer who left a positive review on Yelp appreciates how it helped her business procure the funding it needs. She furthered that Accion also supported her business growth through its network of professional support and media and community opportunities.
Unclear loan qualification parameters
As of this article's writing (Jan. 27, 2020), there aren't many up-to-date negative reviews online, though customers complained about strict limitations and restrictions when it comes to applying for a loan, explaining that they were advised that their businesses are not eligible for micro or capital loans. They added that this is contrary to what they expected since it's a nonprofit lender.
Accion Frequently Asked Questions (FAQs)
Can borrowers still re-apply after their loan applications get rejected?
Yes, they can re-apply after three to six months.
What types of businesses does Accion lend to?
Accion works with various types of businesses such as retail, construction, transportation, hotels and restaurants, and professional services.
Does Accion require personal guarantees?
Yes, personal guarantees are required in most cases.
Bottom Line
Accion is perfect for startups and small businesses that need funding with minimal requirements. It also provides a wide range of loanable amounts ($300 to $1 million) and tailored-fit programs and terms to meet the borrower's needs and goals.
Its funding time, however, can take at least two weeks. This is considered to be a major drawback, especially for those in need of quick financing. Those interested may submit an application online and qualify to borrow as small as $300 or up to as much as $1 million.