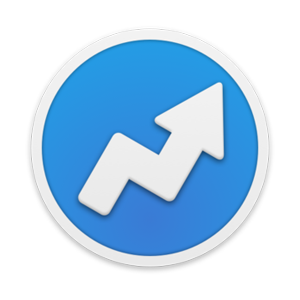 AccountEdge is an accounting software that helps you manage your sales and receivables, streamline purchases and payables, track inventory, and more. Its features include sales and invoicing, financial reporting, job and project tracking, and a general ledger. Its AccountEdge Basic version costs $149, and it's best for sole proprietors and small business owners, albeit it has an enterprise plan.
AccountEdge Pros and Cons
| Pros | Cons |
| --- | --- |
| Easy-to-use interface | Paid phone support |
| Great invoicing functionality | A bit expensive |
| Excellent payroll support | |
Who AccountEdge is Best For
Sole proprietors: AccountEdge Basic is particularly designed to help single users manage the basic accounting aspects of their business such as invoicing, sales and receivables, and financial reporting.
Small business owners: Its two license options give you access to helpful features such as inventory tracking and time billing, that help manage your bookkeeping and accounting tasks.
AccountEdge Pricing
AccountEdge's pricing guide shows two licenses, AccountEdge Basic and AccountEdge Pro, with fees that start at $149. It also offers two subscription-based plans: Priority Zoom ($50 per month) and Priority ERP (custom priced). The products differ in the numbers of users and advanced features included such as time billing, inventory tracking, and project tracking.

Products

Pricing

Maximum Numbers of Users

AccountEdge Basic*

$149

1

AccountEdge Pro

$399

Multiple
(Free for first user,
$249/additional seat)

Priority Zoom

$50 per month

5

Priority ERP**

Customized monthly fee

Unlimited

Looking for a company that scales as you grow? Check out QuickBooks.
*AccountEdge Basic upgrades are available for a one-time fee of $99.
**Please note that the minimum subscription period for Priority ERP is three months.
Additional licenses or users will be charged $249 each in AccountEdge Pro and $50 per month in Priority Zoom. Meanwhile, add-ons include payroll subscription ($249 per year in AccountEdge Pro and dependent on third-party integration in Priority Zoom) and phone support ($199 per year both in AccountEdge Basic and AccountEdge Pro).
AccountEdge Basic
AccountEdge Basic includes sales and receivables, reporting, email support, and a general ledger. You will gain remote access to it through its paid integration with AccountEdge Connect or AccountEdge Hosted. Additionally, phone support is available for $199 per year.
AccountEdge Pro
This plan contains everything that is in AccountEdge Basic, with the addition of customer relationship management (CRM), purchases and payables, payroll for employees and contractors, time billing, inventory tracking, job and project tracking, and multi-user access. It also includes training and implementation assistance and premium data conversion support from AccountEdge or QuickBooks.
Priority Zoom
In this plan, you will get access to all of the functionalities in AccountEdge Pro, in addition to the following: advanced reporting, advanced CRM, third-party payroll integration, advanced inventory and project tracking, remote access, business intelligence analytics, dashboards, business rule notifications, and ShipStation integration.
It also comes with: 1) five hours of implementation support and training; and 2) free phone support and data conversion from AccountEdge or QuickBooks.
Priority ERP
This customized plan has all of Priority Zoom's features, plus the following: advanced manufacturing, material requirement planning, fully customizable functionality, full user control, fixed assets management, application programming interface (API) support, and a mobile app generator.
AccountEdge Alternatives 2020
| Accounting Software | Best For |
| --- | --- |
| | Businesses that want the most widely used small business accounting software that scales as they grow |
| | Solopreneurs and freelancers who need to streamline customer invoicing and payment collection |
| | Businesses in the nonprofit, manufacturing and distribution, professional services, contracting, and retail industries |
| | Businesses that use other Zoho products like Zoho CRM |
AccountEdge Features
AccountEdge Edge has a wide range of functions such as invoicing, sales and receivables, time billing, and inventory tracking that can help you simplify the various aspects of your small business. Here's a list of some of its most notable features to help you get a better idea of how AccountEdge works.
General Ledger Trial Balance
Generate a detailed trial balance summary report that displays your account balance, the total debits and credits within a certain date range, net activities, and the balance at the end of a date range.
Business Insights Reports
Understand the health of your business by analyzing essential metrics such as inventory turnovers, account receivables by month, and the following ratios: gross profit margin, operating profit, net profit to sales, and profitability.
Inventory Tracking
This feature, which is available in AccountEdge Pro, Priority Zoom, and Priority ERP, lets you keep an eye on the selling and purchasing details of both inventoried and non-inventoried items. It also enables you to manage inventory locations, build items and kits, record shipment details, create product variations, and more.
Remote Access
AccountEdge Basic and AccountEdge Pro users may access their accounting data online by purchasing AccountEdge Connect or AccountEdge Hosted. Meanwhile, Priority Zoom and Priority ERP are both accessible on the cloud.
Most Helpful AccountEdge Reviews
Some users who gave positive AccountEdge reviews like that its user interface is simple and intuitive, whereas most are impressed by its excellent invoicing and payroll functionalities. Meanwhile, those who left negative reviews dislike that it's a bit expensive and that its phone support is not available for free.
Flexible; top-notch customer support
"Not only is it easy to use, but you can do things such as invoicing, time billing, and payroll. I love this software. It has top-notch customer service as well. One thing I really like is how I can filter down to something specific."

—Travis Williams
Phone support is paid
"Unless you pay for a subscription, you can't speak to its technical support. You can, however, send an email question, and they will get back to you within a couple of days (if you can wait that long)."

—Sheryl Checkman
AccountEdge Frequently Asked Questions (FAQs)
What does its free trial include?
Its 30-day free trial gives you access to all of AccountEdge Basic's features.
Does it offer training to new users?
Yes, it does. AccountEdge offers paid training guides to make learning easier for you. Some of its modules include: "Setting it Up Properly," "Daily Applications," "US Payroll," and "Period-end Procedures."
What software does it integrate with?
AccountEdge integrates with the following software: Shopify, Rerun, Checkout, TimeSolv, ShipStation, Virtual TimeClock, and more.
Our Top Accounting Software Providers
If you aren't sure that AccountEdge is right for you, then this article on the best accounting software is a review of our top choices. In this guide, we looked at a variety of solutions and narrowed our recommendations down based on features like detailed financial statements, invoicing, and bill tracking.