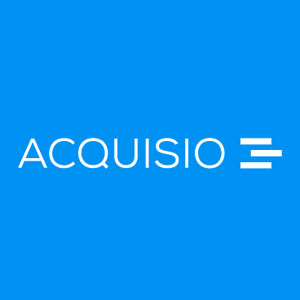 Acquisio provides search engine marketing (SEM) software and pay-per-click (PPC) management tools that help users deliver results in display, social, and search advertising through artificial intelligence (AI). Its agency plans reportedly cost anywhere from $199 to $1,899 per month. It's best for marketing agencies and local SEM or PPC resellers.
Acquisio Pros and Cons
| Pros | Cons |
| --- | --- |
| Simple and easy to use | Not many integrations with third-party platforms |
| Excellent customer support team | Needs more customization capabilities |
| Impressive reporting features | |
Who Acquisio Is Best For
Marketing agencies: It provides AI-powered ad management solutions that help agencies optimize social, display, and SEM campaigns for businesses at scale.
Local SEM or PPC resellers: Its complete set of features is designed to launch and manage campaigns for local small businesses, manage a great number of client accounts, and more.
Acquisio Pricing
The Acquisio pricing guide isn't available on its website. However, according to a third-party site, its plans for agencies range from $199 to $1,899 per month. The main differences between them are the allowed amount of monthly ad spend and the number of accounts. It also has three plans for local SEM or PPC resellers.
Plans for Agencies
Fees for agencies aren't published on Acquisio's website. However, it mentions three plans—Standard, Professional, and Enterprise—that feature $70,000 to more than $100,000 of monthly ad spend and 40 to more than 55 accounts. Professional and Enterprise plans feature premium capabilities, including dynamic campaigns and an SEM campaign launcher.
Plans for Local SEM or PPC Resellers
Acquisio has three plans for local SEM or PPC resellers: Bronze, Silver, and Gold. All these include live chat, alerts, monitoring, and more. Its Silver plan offers Monthly Training with Acquisio Turing Optimization Specialist (a premium service) while Gold provides access to all of Acquisio's solutions for those selling PPC advertising.
Acquisio Features
Acquisio offers a wide range of solutions that allows users to manage campaigns and sell PPC advertisements for small to medium-sized businesses at scale. Here are Acquisio's most essential features.
SEM Campaign Launcher
It allows users to launch new client accounts easily from predefined templates. Users just need to input the client's basic business information and choose the template for their needs, and then they may launch their campaigns quickly.
SEM Power Cloner
Acquisio allows users to copy their successful Google Ads campaigns to Bing Ads with just a click. This allows them to test opportunities and run campaigns on Bing Ads with less risk and effort.
Campaign Template Editor
Through its editor, users may modify and adapt campaigns and templates at any time. This also enables them to manage business categories, offerings with keywords, ad templates, and more. Taxonomies, which include access to more than 180 predefined business verticals, are also created easily with Acquisio.
Dynamic Campaigns Automation
Inventory-driven search campaigns may easily be created and maintained by automating both processes through Acquisio. It also enables search campaign management for those with changing inventories. Additionally, users may turn on AI-powered bid and budget management, deliver ads to customers searching for available items, and then drive them to relevant links.
Most Helpful Acquisio Reviews
As of the date that this article was written (Jan. 3, 2019), there are not many Acquisio reviews available online. However, those who gave positive Acquisio reviews said that it has a simple user interface that allows them to manage campaigns easily for different client accounts. Meanwhile, those who gave negative Acquisio reviews mentioned that it could have had more reporting customizations and integrations with third-party platforms.
Easy to use, has impressive and updated statistics
One user who gave Acquisio a positive review on G2 commented that it is user-friendly, allowing him to launch various campaigns easier than its competitors. He added that he is impressed with its updated statistics that enable him to optimize his campaigns according to its detected needs.
Lack of customization capabilities
One user who gave Acquisio a negative review on GetApp complained that it lacks reporting customization capabilities. He added that he experienced a lot of information discrepancy issues and that its reporting features look generic.
Acquisio Frequently Asked Questions (FAQs)
What types of support does Acquisio provide?
Acquisio provides its support services through direct contact with its support team via email, how-to guides, video tutorials, and more.
What advertising platforms can users connect to Acquisio?
Users may connect Acquisio to the following advertising platforms: Bing Ads, Google Ads, Instagram, and Facebook.
Can users cancel their contracts at any time?
Yes, they can by sending an email to their account managers. Contracts will then be set to expire at the completion of a user's current subscription term.