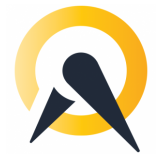 Acuity Scheduling is an appointment scheduling software that allows business owners to have their clients self-book appointments as well as cancel and reschedule appointments. The application can also be integrated with payment processing applications, website builders, and analytics tools. In this review we cover Acuity Scheduling reviews, pricing and more. Ready to try Acuity Scheduling? Get a free trial.
Which Appointment Scheduling Provider Is Right for You?
Acuity Scheduling Pricing & Plans
Acuity Scheduling offers one free plan, Freebie, and three paid subscription plans: Emerging Entrepreneur ($15/month), Growing Business ($25/month), and Powerhouse Player ($50/month). The main differences between the plans are the number of calendars included, multiple time zones for the user's different staff and locations, custom API and CSS, sign Business Associate Agreement (BAA) for HIPAA compliance, and more.
Features

Emerging
Entrepreneur

Growing
Business

Powerhouse
Player

Price

$15 per month,

$165 per year

$25 per month,

$275 per year

$50 per month,

$550 per year

Number of Calendars Included

1

6

36

Automatic Time Zone Conversion

✔

✔

✔

Subscriptions & Memberships

X

✔

✔

Appointment Packages & Gift Certificates

X

✔

✔

Custom API & CSS

X

X

✔

HIPAA-compliant

X

X

✔
Plan Details
The Freebie Plan
Acuity's Freebie plan includes client self-scheduling. It also gives you access to unlimited services and appointments.
The Emerging Entrepreneur Plan
In addition to client self-scheduling and unlimited services and appointments, the Emerging Entrepreneur plan features reminder emails and automatic time zone conversion for clients. You can also customize your scheduling calendar with your logo and your company colors. The Emerging Entrepreneur plan costs $15 per month.
The Growing Business Plan
For $25 per month, you can enroll in Acuity's Growing Business plan. With this plan, you'll get the same features included in the Emerging plan, but you'll be able to manage six calendars instead of just one. You'll also get access to advanced features such as text messaging, as well as the ability to offer subscriptions and memberships. Another popular feature of the Growing Business plan is that you can sell appointment packages and gift certificates through Acuity Scheduling.
The Powerhouse Player Plan
With Acuity's premium Powerhouse Player plan, you get all the benefits of the Growing plan, but you also get the ability to manage up to 36 calendars. Other perks of the Powerhouse Player plan include custom API and CSS as well HIPAA compliance. Plus, the "powered by Acuity Scheduling" label is removed. The Powerhouse Player plan costs $50 per month.
Pros & Cons of Acuity Scheduling
Pros
Acuity makes it easy to set up appointment scheduling on your website. It's a good value compared to many competing schedulers on the market and it can be customized for use by nearly every type of service company. The software also has excellent appointment follow-up and reminder functionality.
Acuity integrates easily with other commonly used business apps, including payment processor apps, which can be a big plus. Overall, Acuity is extremely intuitive, easy to set up quickly, and affordable for small businesses.
Cons
Acuity Scheduling conducts all customer service through email. There is no phone number for urgent issues. There is no support available on weekends through any channel.
Other minor cons that have been reported include glitches in the mobile app and errors on feature maps. Finally, if you require HIPAA-compliant scheduling software, you must purchase the Powerhouse plan, which is the highest price plan Acuity offers. This can be a drawback for small, independent healthcare providers.
Acuity Scheduling Ease of Use
The Acuity Scheduling interface is built with simplicity in mind, though tapping into its more advanced features may require a slight learning curve for some. The software comes with step-by-step setup instructions written in nontechnical language. Acuity is also easy for your clients to use, as it walks clients through how to schedule, cancel, and reschedule appointments.
Acuity Scheduling Customer Support
Acuity does not offer phone support, which is a significant drawback. It does, however, offer email support on Monday through Friday from 7 a.m. to 8 p.m. Eastern Time. Emails are usually answered within a few hours.
Acuity also offers customer support through the Acuity Scheduling Help Center, where you can get access to dozens of the most-asked user questions. In addition, users can attend classes online through the Acuity University. Programs are scheduled online every week.
Acuity Scheduling Features
Embed the Acuity Scheduler Into Your Website
You can embed the Acuity Scheduler directly into your website. That means that clients can view available appointment times and then book new appointments online without ever having to leave your website.
New Appointment Notifications
You and your clients are notified when new appointments are booked. Not only will your new appointments show up automatically on your calendar, but you'll also get a message from Acuity that a new appointment has been scheduled.
Clients get immediate feedback that they have successfully scheduled an appointment. They also get the option of adding the new appointment directly to their calendars. In addition, clients are given the option to change or cancel scheduled appointments quickly and easily, so you'll have fewer missed appointments in your business.
Set Appointment Reminders for Your Clients
All paid Acuity Scheduling plans include client reminders. You can opt to have an email reminder sent to your clients a day before or just hours before scheduled appointments. With the Growing Business and Powerhouse Player plans, you can also arrange to have timely text message reminders sent on the day of the appointment.
Sell Appointment Packages, Gift Certificates, Subscriptions & Memberships
With the Growing Business and Powerhouse Player plans, you can sell appointment packages, gift certificates, subscriptions, and memberships directly through Acuity Scheduling. The software walks you through how to set up your packages and certificates, showing you how to set the usage terms as well as establish prices.
Popular Appointment Scheduling Software 2019
| Appointment Scheduling Software | Best For |
| --- | --- |
| | Holistic appointment scheduling software with built-in payments |
| | Intuitive and affordable appointment scheduling software for most types of businesses |
| | Industry-leading wellness software including POS and scheduling tools |
Acuity Integrations
Here is a list of some of Acuity Scheduling's popular integrations:
QuickBooks
Zoom
FreshBooks
Xero
Mailchimp
AWeber
ActiveCampaign
ConvertKit
Salesforce
Zoho
Overview of Acuity Scheduling Reviews
Acuity users give high marks to the software for being reliable and flexible. Most feel it is relatively user-friendly. Reviews for Acuity also indicate that users appreciate the number of integrations available, the fact that Acuity can accommodate a multitude of scheduling scenarios, and that it is easy to embed Acuity on your website.
Negative reviews for Acuity point out a handful of shortcomings, including the somewhat dated interface design, the inability to separate active clients from inactive clients, and some occasional glitches with Acuity's mobile app. The biggest complaint about Acuity is the inability to speak with a customer service representative directly and no support at all on weekends.
Our Top Appointment Scheduling Picks
Acuity is one of several top appointment scheduling apps. If you're not certain whether Acuity Scheduling is right for you, you may want to compare Acuity with popular alternatives, including Square Appointments, 10to8, and Bookeo.
Acuity Scheduling FAQs
Does Acuity Scheduling offer a free trial?
Yes. Interested users may enjoy Acuity Scheduling's paid plans' full features for seven days by simply creating an account. Acuity Scheduling also offers a free plan that has limited features.
Can users upgrade or downgrade from one plan to another?
Yes. Users can upgrade or downgrade their plans as needed. If a user decides to downgrade, all of his account settings will be preserved.
Does Acuity offer HIPAA-compliant appointment scheduling?
Yes. To meet the needs of its healthcare industry customers, Acuity's Powerhouse Player plan can be set up to meet HIPAA compliance standards. You will need to configure your account to be HIPAA-compliant, which includes executing a Business Associate Agreement with Acuity Scheduling.
Is Acuity Scheduling Right for You?
Acuity Scheduling is the best appointment scheduling software for large operations managing multiple calendars because it offers a great value for growing operations. If you require HIPAA compliance, the Powerhouse Player platform is an affordable choice for healthcare groups that require up to 36 unique calendars.
Acuity is not the right choice for you if you require a high level of customer support. It's also not right for you if you want full design control for your appointment calendar.