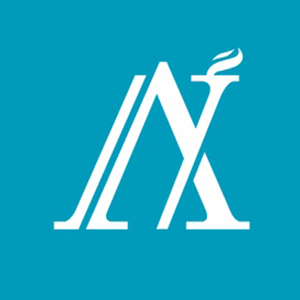 Agent Image is a real estate web design software that offers internet data exchange (IDX) and real estate marketing solutions. It features mobile-friendly websites, search engine optimization (SEO), and social media marketing. Reported pricing starts at $90 per month + a setup fee of $2,000. It is best for real estate agents that want to consolidate listings from various websites and those looking to advertise on multiple channels.
Agent Image Pros and Cons
| Pros | Cons |
| --- | --- |
| Offers extensive marketing tools for social media, blogging, pay-per-click (PPC), among others | You cannot host websites with third-party web hosting solutions |
| Has its own domain name registration service | Customer support team is not available 24/7 |
| Offers IDX systems | |
Who Agent Image Is Best For
Real estate agents that want to consolidate listings from various websites: Agent Image offers an IDX solution that enables users to centralize listings on a single website. It also includes a robust home search tool and lead capture fields.
Real estate businesses looking to advertise on multiple channels: Agent Image offers real estate marketing solutions for various channels, including social media platforms―Facebook, Twitter, YouTube, and LinkedIn―blogs, and pay-per-click (PPC) channels.
Agent Image Pricing
Agent Image's pricing details are not available on its website. However, according to a third-party website, it starts with a setup fee of $2,000 + a $90 monthly fee. Plans for real estate websites, IDX solutions, and real estate marketing are offered separately. Those interested may contact its support team to inquire.
Real Estate Websites
Agent Image's real estate website packages have three subscription plans with varying customization options:
AgentPro: This plan has all of Agent Image's real estate features but with limited customization options.
Semi-Custom: This has all of the AgentPro plan's customizations plus a custom homepage.
ImagineStudio: It has all of the lower plan's customizations, as well as custom inner pages, real estate tools, and add-ons. Add-ons include IDX integration, favicon, multiple currency support, custom forms, video tours, iPhone app, and multiple-featured properties.
IDX Solutions
Agent Image offers three IDX packages that differ in the number of agent accounts:
iHomefinder Pro Agent IDX: 1 account
iHomefinder Pro Agent Team: 2 accounts
iHomefinder Broker IDX Package: 10 accounts; this plan also enables you to create a slideshow of selected properties and unlimited office pages
With any of these plans, you can create up to five hot sheets. If you need more, Agent Image can make additional ones at $10 per exclusive agency.
Real Estate Marketing
Agent Image offers separate plans for its real estate marketing services:
SEO Packages: There are three SEO plans that differ on the number of optimized pages and timeline (SEO Plus with 10 pages for two months, SEO Pro with 20 pages for four months, and SEO Premium with 30 pages for six months)
PPC Packages: Agent Image offers three PPC packages that vary on the number of keywords you can use and landing pages you can create. Packages offer $2,000 to $5,001-plus maximum spend per month for 50 to 500 keywords and three to 20 landing pages.
Blogging Packages: Blogging plans differ in the number of articles, ranging from three to 12 articles per month.
Content Development: The content development package includes a homepage, about us page, community pages, resources, frequently asked questions (FAQs), text content for banners and landing pages, meta title and description creation, and buyer and seller guides.
Social Media Packages: There are four social media packages with varying service inclusions like design, profile management, and optimization. Posts range from three to 14 per week.
Custom Solutions: The platform's custom solutions include press releases, video SEO for WordPress, video creation, infographics, web directories, email marketing, dedicated virtual assistants, and Facebook Ads management.
Agent Image Features
Agent Image's features are designed to help real estate agents create websites and market their services online. Here is a rundown of its primary features.
Real Estate Websites
Agent Image's real estate website can include various pages containing real estate information. You can find open house details, bio pages, community profiles, school information, featured properties, and resource pages. You will also have access to seller, buyer, relocation, general inquiry, and custom forms.
The platform also provides lead management solutions, such as lead categorization and autoresponders. Websites can add widgets like loan and amortization calculators, Walk Score and Yelp reviews, and an extensible markup language (XML) sitemap.
IDX
The IDX solution enables you to create simple and advanced search tools with interactive maps and customizable search parameters. You can also build hot sheets to create informative community pages⁠—enabling you to feature highlights for the areas you represent.
As for lead management, you can create lead capture fields where visitors can leave their contact information. You can also create mailing lists categorized by your leads' searches.
Real Estate Marketing
Agent Image features a wide selection of marketing tools that work together to promote its user's real estate practice:
SEO features include on-page optimization, content creation, Google Places listing creation, submission to web directories, and online press releases. The platform also generates reports on audits, keywords, competitors, site check, and monthly work.
For PPC solutions, it includes Google Ads account setup, keyword research, Google Analytics integration, keyword performance monitoring, keyword negatives, bid optimization, desktop and mobile campaigns, and ad extensions setup.
The platform provides blog pages that include meta title and description creation as well as addition of social media sharing buttons. Each blog has a maximum of 500 words.
You can also get social media marketing services that cover Facebook, Twitter, LinkedIn, Trulia, and YouTube accounts. Other marketing tools provided include custom videos, press releases, and other customized solutions for specific business needs.
Most Helpful Agent Image Reviews
After reading numerous Agent Image reviews online, I found that most of the software's users are happy with it. Many said that they were able to create high-quality and customizable real estate website designs. Some also commended the customer support team's prompt response and efficiency in dealing with their concerns.
Websites created using Agent Image look professional and custom-made
"The website looks custom, not like a boilerplate low-cost website that many agents have that looks boring and the same. I'm very happy with the end product. Adding the IDX service allows my clients to use my website as a one-stop solution for my new listing, relevant real estate market information, and provides access to the MLS [multiple listing service] so that clients can conduct guest searches without leaving my website."
—Cesar Reinoso
It lacks tutorials
As of the date that this article was written (April 3, 2020), there are very few up-to-date negative Agent Image reviews available online. However, one user wished for some training materials on how to maximize the platform's features.
Agent Image FAQs
Can Agent Image track how many people visited my website?
With Agent Image's web statistics tool, you can track how many visitors you had, the average time they spend on your site, their geographical locations, date and time of visits, number of page views, and most popular pages. You can also detect which sites they are coming from and the keywords they searched for.
Can I host my site with another web hosting service?
Agent Image's website designs and database technology are proprietary. They need to be hosted on Agent Image to work properly.
Is Agent Image's customer support team available 24/7?
The customer support team is available only on Mondays through Fridays from 6 a.m. to 6 p.m. Pacific time. You can reach them via phone or email.
Our Top Real Estate Marketing Software Picks
If you are not sure if Agent Image is right for you, this article on the best real estate marketing software is a review of our top choices. Our team looked at a variety of solutions and narrowed down our recommendations based on pricing, marketing tools, customer service, and ease of use.