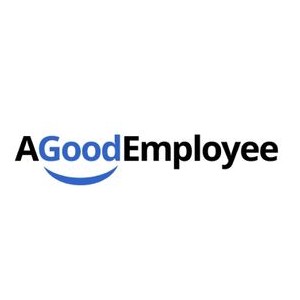 AGoodEmployee.com offers background check services designed to help you screen and hire qualified candidates. Its suite of solutions includes identity verifications, nationwide and statewide criminal database searches, drug testing, and financial background checks. AGoodEmployee.com is best for businesses that want Fair Credit Reporting Act (FCRA)-compliant screening services. Fees start at $29.95 per screening package.
AGoodEmployee.com Pros and Cons
| Pros | Cons |
| --- | --- |
| User-friendly platform | Dated-looking interface |
| FCRA-compliant screening processes | Expensive drug screening add-on |
| Easy-to-understand reports | |
Who AGoodEmployee.com Is Best For
Businesses located in heavily-regulated states—such as New York, California, and Massachusetts—can benefit from the provider's FCRA-compliant background checks. To ensure adherence with state and federal regulations, AGoodEmployee.com has a team of experts that ensures that screening processes and reports remain up-to-date and compliant. This enables you to navigate strict laws efficiently and avoid potential compliance issues if background checks are done incorrectly.
AGoodEmployee.com Pricing
AGoodEmployee.com's pricing page shows four screening packages with fees that range from $29.95 to $199.95 per package. The main differences between them include the number of county court criminal searches and access to federal court repository checks, education and employment verifications, and 10-panel drug tests.
| | Basic | Plus | Value | Premier |
| --- | --- | --- | --- | --- |
| Per Package Fees | $29.95 | $49.95 | $79.95 | $199.95 |
| Address History and Social Security Number (SSN) Trace | ✓ | ✓ | ✓ | ✓ |
| Telecheck Search | ✓ | ✓ | ✓ | ✓ |
| Nationwide Criminal and Sex Offender Records Checks | ✓ | ✓ | ✓ | ✓ |
| SSN Fraud Verification | N/A | ✓ | ✓ | ✓ |
| County Court Criminal Search | N/A | One county | One county | Up to three counties |
| Employment and Education Verification | N/A | N/A | | ✓ |
| Federal Court Repository Search | N/A | N/A | N/A | ✓ |
| 10-Panel Drug Test | N/A | N/A | N/A | ✓ |
AGoodEmployee.com also offers add-on services that you can purchase ala carte or as additional background checks to your chosen screening package. For reference, here are some of its add-ons:
SSN fraud verification: $5.95
Education verification: $29.95
Motor vehicle record report: $29.95
Personal reference check: $26.95
Previous address history: $5.95
10-panel drug screening: $99.95
Nationwide criminal report: $19.95
Sex offender report: $4.95
Telecheck verification: $4.95
Financial background: $4.95
Employment verification: $16.95 plus data-access fees
Additional county criminal search: $19.95
Office of Foreign Assets Control (OFAC)/terrorist report: $4.95
AGoodEmployee.com Alternatives 2020
| Background Check Companies | Best for |
| --- | --- |
| | (Best overall) Any business, thanks to the full range of affordable background checks offered |
| | Healthcare and nonprofit firms that need to ensure the safety of their clients |
| | HR professionals wanting data to interface with top HR and payroll software like ADP and Paychex |
| | Professional companies that don't require drug testing; top-rated affordable alternative to GoodHire |
| | Global firms using enterprise software systems like Workday and PeopleSoft |
| | Finance and bookkeeping services wanting financial and credit history of their hires |
AGoodEmployee.com Features
The company's services are designed to help you manage background screening processes and tasks. Let's look at some of AGoodEmployee.com's essential features.
Background Screening Services
You are provided access to employment screening services and background check reports that are FCRA-compliant. Here are some of its services:
Criminal background checks: AGoodEmployee.com will look for felonies and misdemeanors across national, state, federal, and county criminal databases.
Education and employment verification: For education checks, the provider will verify the candidates' educational institutions, degrees, and GPA details. Employment verifications, on the other hand, will include checking the applicants' hire dates, job titles, compensation information, and rehire eligibility with previous employers.
Drug screening: This test features a 10-panel screen to check for the presence of most commonly abused drugs. Aside from pre-employment drug testing, the provider offers post-employment drug screenings to help check current employees regularly.
Telecheck verification: This search will unveil your candidates' check-writing history, including invalid check transactions.
Identity verification: The provider offers in-depth employee identity verifications through SSN fraud checks and previous address history traces (PATH). Its SSN fraud checks cover more than 19 billion public and proprietary records to validate candidate data. Meanwhile, its PATH reports include information from several databases such as the United States Postal Service (USPS), National Change Of Address (NCOA), and credit bureaus.
I-9 document management: AGoodEmployee.com will assist in managing I-9 verification processes, including the submission of Form 1-9s online. This functionality will help check your candidate's eligibility to work in the United States.
Motor vehicle record check: Apart from revealing your candidates' driver's license types, numbers, and statuses, this search will uncover driving violations, restrictions, and suspensions.
Pre-Adverse and Adverse Action Notices
If you decide not to hire a candidate given the results of a background check, then you'll have to issue pre-adverse and adverse action notices. To help you prepare the said notices and avoid potential compliance issues, the provider offers letter templates that follow FCRA guidelines.
Account Dashboard
AGoodEmployee.com's platform has an account dashboard where you can place background check orders and track screening requests. It also features real-time status updates, comprehensive reports, and more.
Summary of AGoodEmployee.com Reviews
There are no up-to-date AGoodEmployee.com reviews available online as of the date this article was written (Aug. 19, 2020). The old reviews I found highlight its FCRA-compliant screening services as its best feature and dated-looking interface as an area for improvement.
AGoodEmployee.com Frequently Asked Questions (FAQs)
Does it offer discounted pricing?
Yes, AGoodEmployee.com offers discounted pricing to businesses that need more than 10 background checks. You may contact the provider to discuss your requirements and request a quote.
How fast does it release screening reports?
According to AGoodEmployee.com's website, the provider can release certain reports (such as previous address history and nationwide criminal search) in as quickly as several minutes. Meanwhile, extensive reports that require manual checking of court records and verifying of resume details can take up to five business days.
Does its platform integrate with applicant tracking systems (ATS)?
AGoodEmployee.com asserts that its platform integrates with ATS tools, but no specific solutions are mentioned on its website. You may contact the provider to inquire about its integration options.
Our Top Background Check Company Picks
If you aren't sure if AGoodEmployee.com is right for you, then this article on the best background check companies is a review of our top choices. Our team looked at a variety of solutions and narrowed our recommendations down based on price, user feedback, customer support, and features such as employment screening, compliance tools, and software integrations.