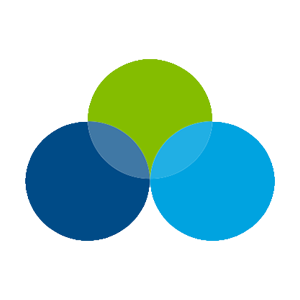 Alliant Credit Union is a commercial real estate lender that specializes in investment properties. It finances multifamily, industrial, office, retail, self-storage, manufactured housing communities, hospitality, and parking entities. It can fund projects that are worth $5 million to $35 million and is best for investors who are looking for flexible real estate financing without strict qualifications.
Alliant Credit Union Pros and Cons
| Pros | Cons |
| --- | --- |
| More relaxed qualifications | Does not work with investors directly; sources loans only through mortgage brokers |
| Flexible repayment structure | Does not offer other business loan programs other than commercial real estate financing |
| Can be used to finance multiple properties | Potentially higher interest rates and fees |
Who Alliant Credit Union Is Best For
Real estate investors who are looking for less stringent requirements: Like other types of portfolio loans, Alliant Credit Union's commercial lending program caters to investors who are unable to get financing from traditional lenders due to low credit score or for not being able to meet the required number of properties.
Those who want flexible financing: Alliant Credit Union's loans are designed to meet your sophisticated commercial real estate needs. It has the capability to reduce or eliminate recourse, commit to upfront interest rates, and work with alternative asset types and ownership structures.
Fix-and-flippers who are in need of quick financing: Its fast closing speed and more relaxed qualifications make it easier for you to get the funding that you need to complete your project and not miss out on opportunities.
Alliant Credit Union Costs and Terms
| | Commercial Real Estate Financing |
| --- | --- |
| Loan Amounts | $5 million to $35 million |
| Rates | Fixed and variable |
| Repayment Terms | 5, 7, and 10 years |
| Loan-to-Value (LTV) | Up to 80% |
| Origination Fee | Starts at 1.75% to 3% |
| Loan Processing Fee | $4,500 to $50,000 |
| Prepayment Penalty (Yield Maintenance) | 3%, 2%, 1%, and 0% thereafter |
| Funding Speed | 60 to 90 days |
Alliant Credit Union's costs include an origination fee starting at 1.75% to 3% and a loan processing fee that is anywhere from $4,500 to $50,000. Its interest rates follow a risk-based pricing scheme and are dependent on the characteristics of the transaction, LTV, debt-service coverage ratio (DSCR), the market, and sponsor.
While its exact interest rates are not readily available on its website, it does publish its step-down prepayment structure. This information is beneficial to those who want to know their fees upfront since it can help them with their future financial planning. Another important thing to take note is that Alliant Credit Union does not work directly with investors. Instead, it sources loans only through a mortgage broker.
Do You Qualify for Alliant Credit Union Financing?
| | |
| --- | --- |
| Minimum Credit Score | 680 to 720 |
| Time in Business | Not a factor |
| Gross Annual Revenue | Not a factor |
Alliant Credit Union qualifications vary per property and financing type but typically include a minimum credit score of 680 to 720 and a minimum DSCR of 1.2 to 1.25. The provider also welcomes new and experienced investors and caters to properties owned by non-United States citizens, as long as you have a qualified credit union member as the controlling party of the entity.
To be an eligible member, you must be one of the following:
An employee or retiree of select organizations
A relative of existing Alliant Credit Union members
A member of select organizations
A resident or an employee of one of its qualifying community
Alliant Credit Union Application Process
As mentioned above, the only way to obtain a commercial real estate loan from Alliant Credit Union is through a mortgage broker. It also partners with real estate lending experts―whose contact details are found on its website―to answer any loan servicing questions you may have.
Alliant Credit Union Alternatives 2020
| Portfolio Lender | Best For |
| --- | --- |
| | (Best overall) Investors looking to grow a large portfolio |
| | Long-term financing or cash out financing for rent-ready properties |
| | Single-source lending |
| | Aggressive ground-up construction loans |
| | Large loan amounts of up to $200 million |
What Business Owners Should Know About Alliant Credit Union
Alliant Credit Union is the largest credit union in Illinois and one of the largest in the US: With more than 80 years of history and experience, it has grown to become one of the largest credit unions in the nation with more than 500,000 members and $12 billion in assets.
Its commercial lending platform has only one geographical limitation: The provider caters to customers in all states, except Maryland. Its current commercial real estate portfolio exceeds $500 million, with more than $250 million worth of loans originated in 2017.
Most of its services and transactions are done digitally: The company provides great online, mobile, and phone banking services, which makes your transactions with Alliant Credit Union more convenient.
It does not offer business banking accounts: This—and the fact that its commercial real estate financing is the only loan program it offers—can be unattractive to those who are looking to use one bank for all their financial needs. The company, however, states that its personal bank accounts can be used for small business purposes—only if you do not put together your personal and business finances.
Most Helpful Alliant Credit Union Reviews
As of this article's writing (May 20, 2020), there are currently no online reviews available for Alliant Credit Union's commercial real estate lending program. Most of the reviews online are for its personal loans and banking services. If you are a past or current Alliant Credit Union client, then leave a review to help other business owners who are deciding whether or not to use the company.
Alliant Credit Union Frequently Asked Questions (FAQs)
Does it have a physical location?
Yes. It has two branches located in Chicago and Meadows, Ilinois.
Does it offer a rate lock?
It provides a 60-day lock at application, accompanied by a 1% deposit. Extended lock periods may also be available on a case-by-case basis.
Bottom Line
Alliant Credit Union is a proper fit for those who are looking for quick and flexible financing as well as less strict qualifications. It publishes its estimated fees, indicates its minimum credit score requirements, provides a step-down prepayment structure, and stipulates a specific rate lock. This transparency helps you determine your eligibility and, at the same time, gives you an idea of what kind of financial planning to take.
Meanwhile, it only sources loans through brokers, which can be a little inconvenient for those who are looking for a simple loan process. Its business offering is also limited to the commercial real estate loan program, and it has minimal in-person support since it only has two physical branches.
If you aren't sure if Alliant Credit Union is right for you, then this article on the best real estate portfolio lenders is a review of our top choices based on rates, loan amounts, property types, and repayment terms.