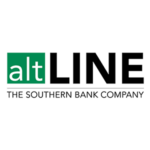 altLINE provides invoice factoring, accounts receivable financing, and asset-based lending to small and midsize businesses (SMBs). It is a division of The Southern Bank Company, which is an established Alabama-based bank that has been serving customers since 1936. It lends anywhere from $30,000 to $5 million and is best for startups and growing companies.
altLINE Pros and Cons
| Pros | Cons |
| --- | --- |
| Offers a wide range of loan amounts | Initial funding can take up to seven days |
| Low discount rates starting at 0.50% | Requires clients to factor at least $30,000 per month |
| Backed by a reliable financial institution | |
Who altLINE Is Best For
New businesses: altLINE's lenient requirements in terms of credit score standing and years of business operation make it an ideal lender for startups. With its invoice factoring services, you can expand your business, cover payroll, invest more, and manage your cash flow better.
Growing companies: Aside from your business' and customers' creditworthiness, it considers your company's growth potential as one of the main factors for qualification.
Businesses with net terms less than 30 days: The lender offers rates that can go as low as 0.50% to 0.75% for terms that are usually paid in less than 30 days. These short-term loans are helpful to those who are in need of quick cash access while waiting for invoices to get paid, as these allow them to continue business during the interim.
altLINE Costs and Terms
| | Invoice Factoring |
| --- | --- |
| Loan Amounts | $30,000 to $5 million |
| Advance Rates | Up to 90% |
| APR Range | 9% to 55% or more depending on individual fees |
| Repayment Term | Repaid as invoices are paid |
| Funding Speed | One to seven days |
| Last updated on 03/26/20 | |
Based on research, altLINE costs and rates are one of the lowest in the market, which can probably be attributed to the fact that it is a direct lender that is backed by an established bank. Its discount rates range from 0.50% to 3% per invoice for up to 30 days, with discount rate increases every 15 days after that.
Since altLINE is a federally-regulated bank, its fee and term structures are transparent. Its costs include a $350 one-time origination fee, a $30 wire transfer fee, and an additional 1% additional charge if the customer wants to expedite funding. It can take up to seven days for the initial approval and funding and within 24 hours for the succeeding ones.
Do You Qualify for altLINE Financing?
| | |
| --- | --- |
| Minimum Credit Score | Not a factor |
| Minimum Time in Business | Not a factor |
| Minimum Revenue | At least $30,000 in invoices per month |
altLINE's qualifications are not laid out on its website. However, based on research, it requires that your business has: 1) at least $30,000 in invoices per month; 2) not more than one bankruptcy; and 3) to be free of any liens and default loans. The lender also focuses on your customers' ability to pay to assess risk and approve your application.
altLINE Application Process
To apply for altLINE financing, you may call 205-607-0810 or apply online by requesting a factoring quotation. If you opt for the latter, then you will need to provide your personal and business name, email address, phone number, and gross monthly sales.
Once you submit the request, an altLINE representative will get in touch to determine the right financing option for your business. You will then be asked to fill out an official application and agreement. Once approved, your funds will be deposited to your account in one to seven days.
altLINE Alternatives 2020
| | TCI Business Capital | BlueVine | Paragon Financial |
| --- | --- | --- | --- |
| | | | Be the first to review |
| Best For | Companies wanting a month-to-month contract and seeking $50,000 to $20 million | Small businesses needing quick invoice factoring from $5,000 to $5 million | Businesses wanting nonrecourse factoring from $30,000 to $10 million |
| Pricing | Discount rate starting at 1% per invoice monthly | Discount rate starting at 0.25% per invoice weekly | Discount rate starting at 1.25% per invoice monthly |
What Business Owners Should Know About altLINE
It is a division of The Southern Bank Company: The Southern Bank Company is a reputable Alabama-based financial institution that has been in business since 1936. It has expertise in its industry and has the ability to provide the most competitive rates in the lending business.
It is Federal Deposit Insurance Corporation (FDIC)-insured: Since it is an equal housing lender, its rates and fees are regulated, and it can provide its clients a sense of security from a bank.
The majority of its clients are from staffing and consulting firms: While altLINE caters to different industries, a third-party source states that more than half of its clients are composed of the said companies. Other industries it supports include distribution, manufacturing, food and beverage, wholesale, professional services, textile and apparel, oil and gas, janitorial services, and facility services.
Summary of Helpful altLINE Reviews
All of the altLINE reviews available online are positive, with customers citing its great customer support and competitive rates and terms. Many also mentioned that Southern Bank, altLINE's mother company, is reliable and easy to work with.
Provides knowledgeable and helpful support
One customer who left a positive review on Trustpilot commended the loan specialist who assisted him, saying that he was very hands-on all throughout the process. He furthered that the representative made an effort by calling and meeting them in person to present the best options for their business needs. He concluded his review by recommending altLINE and its staff to others.
altLINE Frequently Asked Questions (FAQs)
What possible documents does altLINE require from its borrowers?
It will most likely ask for your business tax returns and accounts receivable (A/R) and accounts payable (A/P) aging reports.
Does it require any collateral?
No, it does not. It does, however, require a personal guarantee.
Where does altLINE lend to?
It lends to businesses located in certain cities in Alabama, Florida, Georgia, Indiana, Kansas, Louisiana, Maryland, Mississippi, Missouri, North Carolina, Oklahoma, South Carolina, Tennessee, Texas, and Virginia.
Bottom Line
altLINE offers one of the lowest factoring rates in the market, with discount rates starting at 0.50%. It is a direct lender that gets its funding source from a reputable bank that has been in business for over 80 years. It provides transparent fees, top-notch security, and flexible qualifications.
Its only downside is that its initial approval process can take up to seven days, which is relatively slower compared to similar providers. This, however, is a minimal issue that customers never complained about as its online reviews are nothing but positive.
If you aren't sure if altLINE is right for you, then this article on the 5 Best Invoice Factoring Companies is a review of our top choices. In this guide, we compared the top providers according to their maximum funding amount, expected APR, and funding speed.