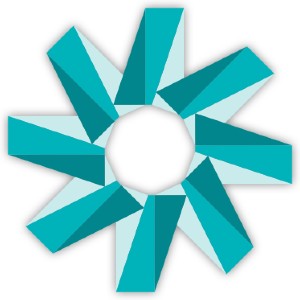 Amazon Chime is a communications platform that provides video conferencing, chat, and business calling tools. It features screen sharing, file attachment, and user management. It has a free version, and its paid plan costs $3 per user, per day, or $15 per user, per month plus other usage fees. It's best for remote teams looking for a pay-as-you-go video conferencing and team collaboration platform.
Amazon Chime Pros & Cons
| Pros | Cons |
| --- | --- |
| Compatible with macOS, Windows, Android, iOS, and other web browsers | No open APIs and other standard collaboration features, such as a whiteboarding tool |
| User-friendly platform | Occasional software lags |
| Reasonable pricing | Has fewer integrations with widely used third-party tools, unlike its alternatives |
Who Amazon Chime Is Best For
Remote teams looking for a pay-as-you-go video conferencing and team collaboration platform: Amazon Chime provides a robust communications software and charges you based on usage. Its platform lets you pay for the features and usage that match your needs. This pricing scheme and affordable fees work best for remote teams with inconsistent and unpredictable software usage.
Amazon Chime Pricing
Amazon Chime's pricing page features a pay-as-you-go scheme based on platform usage. It has a free version and one paid plan that costs $3 per user, per day or up to $15 per user, per month. The only difference between the plans is access to advanced features like meeting recording and support for conference room video systems.
Basic

Pro

Pricing

$0

$3 per user, per day,
or up to $15 per user, per month




File Attachments

✓

✓

User Management

✓

✓

Voice-over-Internet-Protocol (VoIP)

✓

✓

Screen Sharing

✓

✓

Remote Desktop Control

✓

✓

Chat

✓

✓

Meeting Recording

✕

✓

Meeting Lock

✕

✓

Conference Room Video Systems Support

✕

✓

Event Mode for Meeting Control

✕

✓

Delegate Assignment for Scheduling and Meeting Assistance

✕

✓
Other Usage Fees
Amazon Chime users only pay for features that they need and utilize. Below are some of its usage fees. Those interested may visit its website to view the complete list of prices.
Chime Call Me: Starts at $0.0054 per minute
Chime Dial-in: Starts at $0.002216 per minute for toll and toll-free numbers
Inbound calling: $0.002216 per minute (incoming and toll inbound calls from the U.S. through Business Calling and Amazon Chime Voice Connector), $0.011910 per minute (toll-free incoming calls from the U.S. and toll inbound calls from Puerto Rico through Amazon Chime Voice Connector)
Outbound calling: Starts at $0.004800 per minute (through Business Calling and Amazon Chime Voice Connector)
Send text messages: $0.0150 per message (through Business Calling and Amazon Chime Voice Connector)
Phone numbers: $1 per number, per month (through Business Calling and Amazon Chime Voice Connector)
Proxy phone sessions: 3 cents per session
Audio streaming: $0.0028 per minute
Chime SDK: $0.0017 per attendee, per minute
Amazon Chime Features
Amazon Chime allows teams to host and manage virtual meetings from anywhere with an internet connection. Here are some of Amazon Chime's most essential features.
Online Meetings
Conduct online meetings with your colleagues from anywhere with Amazon Chime. It creates personalized meeting URLs, provides a visual roster of your meeting participants or those who declined your invitation, enables video with a single click for visual interaction, and more. You may also join meetings with Alexa, dial-in, or Amazon Chime Call Me, share your screen, and record sessions.
Video Conferencing
Amazon Chime lets up to 16 attendees meet through a video conference on a desktop computer, and up to eight participants on mobile devices. It also supports most session initiation protocol (SIP) and H.323 video conferencing systems, where participants can join meetings by entering the meeting ID into the device console. You may also join meetings through Dolby Voice Room or Alexa if Alexa for Business is enabled.
Team Collaboration
Collaborate with your teammates through chat rooms, voice and video calls, customized chatbots, and incoming webhooks. Its platform also utilizes smart presence, which indicates your current status: busy or available. You may also manually set or hide your presence status.
Business Calling
Amazon Chime lets you place and receive business phone calls directly from its application. Its software rings the Chime application across all of your devices and stops once you accept the call from one of your devices. It also features voicemail, text messaging, and call history. You may also turn your calls into meetings.
Security & Administration
Assign appropriate user permissions, add or remove users, reset meeting IDs, and force log out on all devices through its administration tools. Amazon Chime also keeps users updated with its latest versions with security patches. Other features include call detail records, AWS CloudTrail integration, AES 256-bit encryption, a reporting dashboard, and more.
Amazon Chime Alternatives 2020
| Video Conferencing Software | Best For | Pricing |
| --- | --- | --- |
| | Anybody looking for a free to low-priced screen-sharing software for hosting virtual meetings | Starts at $14.99/host/month |
| | Companies that already use GoTo products like GoToConference and GoToWebinar | $14-$19/host/month |
| | Companies that want a full VoIP service plan as well as screen-sharing software | Starts at $19.99/user/month for two to 20 users (paid yearly) |
| | Budget-conscious teams wanting to collaborate using screen-sharing technology without paying for service | Free + 3.9¢/minute for toll-free calling for meetings |
| | Freelancers, solopreneurs, and small teams that want the ability to host video and audio conferences for a low price | Free, and paid version costs $15/user/month |
| | Organizations wanting free integration with Salesforce, G Suite, Slack, and other business applications | Starts at $10/user/month |
Which Video Conferencing Software Is Right for You?
Most Helpful Amazon Chime Reviews
The majority of users left positive Amazon Chime reviews—commenting that it is easy to use and has impressive video and audio quality. Others appreciate its affordable and pay-per-use pricing that allows users to pay only for what they need. However, some reported experiencing poor customer support and rare software issues like lags and freezes.
Excellent audio & video quality; has useful tools for efficient meetings
"Amazon Chime is a highly professional video conferencing software that stands out for having ample capacity to connect people who can enter a single meeting. The definition of its audio and video is excellent. It has very good tools that allow us to move very efficiently in meetings. Some of them are its screen-sharing option, online chat, text messages, and visual list, among others. Personally, I feel very satisfied with how effective this service is in my work."

— Eiichi Mochizuki
No Google Calendar integration; remote control is not easy to set up
"Chime does not have integration to Google Calendar like some of the other ones do. You have to manually enter the meeting information. Also, it requires external users to log in using their Amazon account, which if you are in a huge meeting, it is inconvenient to explain to all. The remote control is also not easy to set up without downloading the app."

— Pritesh Patel
Amazon Chime Frequently Asked Questions (FAQs)
What is the maximum number of participants for online meetings or video conferences?
Amazon Chime lets you accept up to 250 participants in an online meeting without utilizing video. On the other hand, video conferences allow up to 16 attendees on desktop and eight participants on mobile.
Do my participants need to download anything to join my meetings?
No, they don't. Participants can join meetings through their web browsers. Its web-based application lets them join meetings, utilize their computer audio, view or share screens, participate in chat, and access the meeting roster.
Will Amazon Chime charge a usage fee for meeting attendees?
No, it won't. Amazon Chime charges a usage fee for the meeting host. No payments will be billed for attending meetings.
Bottom Line
If you aren't sure if Amazon Chime is right for you, this article on the best video conferencing software is a review of our top choices. Our team looked at various solutions and narrowed our recommendations down based on price, ease of use, and features, like call controls, screen sharing, and collaboration tools.