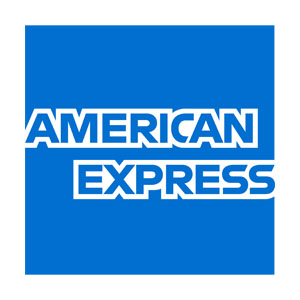 American Express Merchant Financing is a short-term loan exclusively available to eligible businesses that accept American Express credit card payments. It offers fixed fees, prepayment discounts, and competitive rates, which are its main advantages over other lenders. It lets you borrow anywhere from $5,000 to $2 million and is best for established businesses with stable daily income.
American Express Merchant Financing Pros and Cons
| Pros | Cons |
| --- | --- |
| Gives up to 25% early repayment rebate | Available to American Express card-accepting businesses only |
| Has a wide range of loan amounts | Requires long business tenure |
| Fast loan approval and funding turnaround | Only offers daily repayments |
| Transparent and straightforward fixed fees | Longest term is only up to 24 months |
Who American Express Merchant Financing Is Best For
Established businesses with stable income: American Express requires that your business must be at least 24 months in operation and that it has a steady flow of income. While these may sound less attractive, it is beneficial to you in the long run, considering that daily repayments are required immediately after funding. These payments can cut a big portion of your daily card receivables.
American Express card-accepting merchants: As long as you meet the other requirements, obtaining American Express Merchant Financing should be easy since the lender already has access to your account and transaction records. This is ideal for merchants who are having difficulties qualifying for traditional bank loans but need short-term and affordable financing.
Those who are looking for quick funding: American Express is capable of providing fast loan approval―within 24 hours―and funding turnaround―as early as two days. This comes in handy if you are looking for a quick working capital injection to manage cash flow, purchase inventory, meet growing demands, or finance other business expenses.
Visit American Express Merchant Financing
American Express Merchant Financing Costs and Terms
| | Merchant Financing |
| --- | --- |
| Loan Amounts | $5,000 to $2 million |
| Interest Rates | 1.75% to 28% depending on repayment terms |
| Repayment Terms | Six,12, and 24 months |
| Repayment Schedule | Daily |
| Funding Speed | Two to 10 days |
American Express Merchant Financing's costs include a fixed fee, which is determined based on your and your business' creditworthiness, chosen loan term, and other factors like your processing arrangements and referral source. Its fees range from 1.75% to 7% (6-month term), 3.5% to 14% (12-month term), and 7% to 28% (24-month term).
Loan repayments start immediately after you receive the funds and are deducted automatically on a daily basis. American Express offers two repayment plans to fit your business situation: auto-debit a fixed amount from your business bank account or use a percentage of either your daily receivables from American Express or from all credit and debit card transactions.
Aside from its flexible repayment options and transparent fees, another good thing about American Express is that it provides an early repayment rebate of up to 25% of your fixed fee, so long as there has been no default on your loan and that you meet certain criteria indicated on its website.
Meanwhile, it should be noted that American Express charges a late payment fee of up to $39 or 2.99% of the past due amount, whichever is greater.
Do You Qualify for American Express Merchant Financing Financing?
| | |
| --- | --- |
| Credit Score | At least 650 |
| Time in Business | At least 24 months |
| Annual Business Revenue | At least $50,000 |
| Annual Credit and Debit Card Sales | At least $12,000 |
On top of the qualifications laid out above, American Express Merchant Financing's number one requirement is that your business must have been accepting American Express credit card payments for the past 24 months. Additionally, you must meet its creditworthiness criteria and loan terms, such as a personal guarantee, hard collateral, and/or a blanket lien.
American Express Merchant Financing Application Process
To apply, you may call American Express directly or send an application online using your personal and business information. In addition to your basic contact information, you will be asked to provide the following details:
Tax ID or American Express merchant account number
Total annual credit and debit card receivables
Credit card processor name and number
Total annual business revenue
Total annual personal income
Social Security number
Date of birth
Percentage of ownership
Type of business entity
Business bank account details like bank name, routing number, and account number
Additional documents, such as business financials, tax returns, personal credit score, and proof of ownership, may also be required, depending on your loan amount and repayment plan.
Visit American Express Merchant Financing
American Express Merchant Financing Alternatives 2020
| Company | Best For |
| --- | --- |
| | Quick funding up to $250,000 from a reputable merchant cash advance lender |
| | High revenue businesses needing funding with minimal qualifications |
| | New businesses with low monthly credit card sales |
| | Comparing multiple low qualification financing options for free |
| | New businesses |
What Business Owners Should Know About American Express Merchant Financing
It offers loan renewals: While you are only allowed one American Express Merchant Financing at a time, you may be eligible to apply for more financing as soon as you've repaid at least 50% of your loan. However, you must pay your remaining loan balance in full before you can receive your new funds.
There are limitations on the purpose of the loan: American Express Merchant Financing loan proceeds may only be used for business purposes. These include business debt refinances, equipment purchases, hiring, inventories, lease improvements, payroll, product or service expansions, technology investments, and working capital. Loans cannot be used to pay dividends to principals or pay off debts to an American Express affiliate, purchase real estate, fund construction, or for personal, family, or household purposes.
Most Helpful American Express Merchant Financing Reviews
There are very few American Express Merchant Financing reviews available online as of this article's writing (August 7, 2020). Most of these reviews are negative, with customers complaining about application rejections despite their excellent credit standing and overpayments even after the loan has been repaid fully.
There is, however, one positive review from a client who likes its competitive rates. If you are a past or current American Express Merchant Financing client, please leave a review to help other business owners who are deciding whether or not to work with the company.
American Express Merchant Financing Frequently Asked Questions (FAQs)
Are all industries eligible for American Express Merchant Financing?
American Express states on its website that not all industries are eligible for its merchant financing. It does not, however, indicate which specific industries are excluded.
How do I receive my funds?
You will receive your funds on the business bank account into which you receive settlements for your credit and debit card transactions. Your funds will be deposited directly in one lump sum.
What does 'preapproved' mean?
Preapproved means that your business is qualified and meets American Express's preliminary qualification requirements. However, it does not guarantee final approval as your application is still subject to review.
Bottom Line
American Express Merchant Financing offers many great features that would benefit small business owners who are looking for quick funding. These include competitive rates, fast approval and funding, a wide loan amount range, and a prepayment discount of up to 25%.
On the flip side, its major downside is that it is only available to American Express card-accepting merchants. Additionally, while its annual business revenue and credit card sales requirements are lower compared to other lenders, its business tenure requirement of at least 24 months is quite long.
If you are not eligible or are not sure if American Express Merchant Financing is right for you, then this article on the best merchant cash advance companies is a review of our top choices. In this guide, we compared the top providers according to their terms, costs, and qualifications.