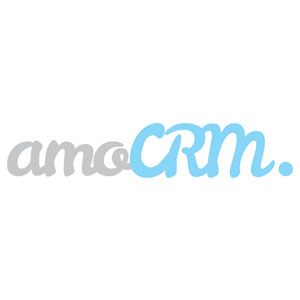 amoCRM Pros & Cons
| Pros | Cons |
| --- | --- |
| Enables businesses to protect their data privacy | Tends to experience system glitches |
| Has a mobile app that is available in both Android and iOS | Occasional downtimes |
| Has lead scoring features | |
Who amoCRM Is Best For
Users who want to have robust customer and team messaging functions in their CRM: amoCRM offers you a platform that displays all your messaging apps on the same platform—such as Viber, Facebook Messenger, Skype, Telegram, and so forth—and sends messages from customers straight from the app.
Users who need a CRM tool that can provide analytical data to measure their business performance: amoCRM's visual, real-time reports deliver actionable insights. Its customizable analytics allow you to set targets, forecast future sales, measure performance, and hone in on problem areas before they become critical.
amoCRM Pricing
amoCRM's pricing ranges from $15 to $45 per user, per month. The main differences between the plans include the number of contacts, leads, custom fields, and file storage. The higher-priced plans also provide you with more advanced features, such as lead scoring and automation tools.
Base Plan

Advanced Plan

Enterprise Plan

Annual Pricing
($/User/Month)

$15

$25

$45

Contacts

12,500

25,000

50,000

Open Leads

2,500

5,000

10,000

Custom Fields

100

200

400

File Storage

200MB

400MB

800MB

See additional pricing details here.
Base Plan
The Base Plan is amoCRM's most affordable and basic plan. It includes all the base and essential features, including up to 50 business card scans, all lead capture and organization features, Google Analytics, website integration, merging lead duplicates, and adding custom fields for contacts. These features help you ensure that you have a healthy and up-to-date contact database.
It also features other functionalities that include sales pipeline management and pipeline customization to help you design the processes within the platform based on your practices. It also includes features for consolidated sales reports and identifying bottlenecks in the sales process, ensuring that you get to streamline your workflow.
Advanced Plan
The Advanced Plan builds on the Base plan's features and includes additional premium automation features, such as business processes and auto-created tasks. It also offers a digital pipeline that automatically detects important tasks and pipeline stages that need to be moved and prioritized. Additionally, it includes call analysis, sales forecasting, and dashboard widget customizations.
Enterprise Plan
The Enterprise plan is amoCRM's highest plan. Its notable feature additions include lead scoring, which enables you to prioritize leads that are most likely to convert to paying customers. It also provides periodic backup with archives sent via email and monitoring of activities.
amoCRM Features
amoCRM provides you with a set of CRM tools designed specifically to help you manage your customer relationships better and continuously grow your business. Below are its key features.
Pipeline Management
amoCRM's sales pipeline provides you with a birds-eye view of your whole sales process in action, allowing you to pinpoint the progress of every single lead, preview its task status, and get the big picture of your overall sales health. It also keeps your whole team organized and focused on hitting their targets.
Mobile CRM
amoCRM has a full-featured mobile app that keeps your team equipped even when they're not at their desks. It allows you to step into your next meeting prepared and sync the results of each deal in real-time. Its mobile CRM enables you to be mobile, but still keeping you constantly connected to your most important tasks.
Customer Communication Tools
amoCRM gives you the opportunity to leverage its communication tools you need anytime, including email, phone, or chat messaging, so you can connect with leads and customers via their preferred communication method easily. All your interactions are unified in a single centralized feed that captures the whole history of your relationship, so you only need to look in one place when searching for that one important message.
Built-in Team Messaging
amoCRM's built-in messenger lets your team communicate in a centralized, secure environment. Even if you are mobile, alerts are sent to both the amoCRM notification center and to your phone, so that you don't miss any important message or update.
Sales Automation
amoCRM's digital pipeline fully automates your lead nurture and follow-up sequences. It sends emails and text messages, chats with leads automatically, sets tasks for sales reps, and displays targeted digital ads. It also engages prospects and keeps them moving forward, guiding them through your sales flow.
The dashboard provides users with all the important information they need—from managing tasks to handling their leads.
amoCRM Alternatives 2020
| CRM | Who It's Best For |
| --- | --- |
| | Business-to-business (B2B) businesses needing a customizable, robust, and competitively priced CRM with built-in phone |
| | Businesses wanting a free, no-frills CRM with basic features for unlimited users |
| | Teams that want a user-friendly interface and visual pipeline to manage sales |
| | Businesses that manage standardized or recurring projects and need G Suite integration |
| | Organizations that want a CRM with social media integration and order management tools |
Which CRM Provider Is Best for You?
Most Helpful amoCRM Reviews
Most amoCRM reviews found online are positive. Users highlighted the convenience of using a software with great automation functionalities. They also highlighted the ability to keep customer information safe and secure—especially for departing employees who steal customer data. Concerns raised by users include technical glitches during system updates.
Provides data security to essential company information & data
One user who gave amoCRM a positive review on Capterra said that before subscribing to the software, their entire customer base was carried out in Excel. They had around 1,500 clients, making it hard for them to manage data manually. He shared that their database had been stolen several times by former managers, who then opened their own businesses.
According to him, information theft was impossible to track down, but after implementing the amoCRM system, they were able to set up conditional access to the customer base for managers. He added that it became possible to ensure the safety of their most valuable asset—the customer base. After the implementation of amoCRM, they have also begun to see how many calls, tasks, and emails their team does, enabling them to measure their productivity.
Not-so-smooth system updates
One user who gave amoCRM a negative review on Capterra said that when the company's developers release updates, it may seem great to IT people, but for other users, amoCRM is a real nightmare during these times. According to him, it is not possible to use the platform during updates. He added that modules start to slow down, and at worst would just stop working.
amoCRM Frequently Asked Questions (FAQs)
Does amoCRM have an online knowledge base for instructional materials on how to use the program?
Yes. amoCRM has an online knowledge base with webinars and tutorials about program customizations, lead management tips, digital pipeline management, and more. It can be accessed on the support section of the website.
What third-party integrations does amoCRM support?
Some of its most popular integrations include Zendesk, Dropbox, Mailchimp, Wufoo, Unbounce, ActiveCampaign, WordPress, Facebook, and SharpSpring.
Does amoCRM offer discounts?
No. amoCRM's pricing is only available on an annual basis, as reflected above.
Bottom Line
amoCRM provides you with an easy-to-use and straightforward platform that offers essential lead management functionalities. One thing that makes it stand out is its ability to integrate all social media messaging apps into a single platform⁠—enabling you to work with your messages directly and eliminating the need to use multiple apps. It also offers quite a few helpful integrations. Overall, it is an affordable solution for the functionalities that it provides.
If you are not sure if amoCRM is right for you, this article on the best CRMs for small businesses is a review of our top choices. Our team looked at a variety of solutions and narrowed down our recommendations based on price, features, and ease of use.