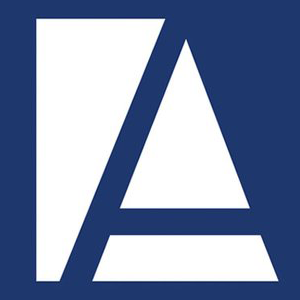 AmTrust is a small business insurance provider that offers various solutions to protect companies from unforeseeable business risks. Its products include workers' compensation, business owner's policy (BOP), cyber liability, state disability, and more. Its BOP starts at $500 per year. AmTrust is best for restaurants, manufacturers, and small businesses with employees.
AmTrust Pros and Cons
| Pros | Cons |
| --- | --- |
| Customizable business owner's policy | No online quotes |
| Specialty products available for some high-risk businesses | Business owner's policy not available in Florida |
| Online chat available | New businesses may not be eligible |
Who AmTrust Is Best For
Restaurants: Restaurant owners with at least a year's experience and no liquor violations for at least three years can add liquor liability coverage to AmTrust's BOP. Restaurants, where liquor makes up more than 25% of their total receipts, may have to complete an additional application.
Manufacturers: AmTrust offers specialty insurance products for a number of higher-risk businesses. Small manufacturers, in particular, can get broad coverage, including coverage for current and discontinued products.
Small businesses with employees: Employers who purchase workers' compensation insurance through AmTrust are eligible for a 10% discount on its business owner's policy.
AmTrust Pricing
AmTrust pricing is not readily available on its website. However, its business owner's policy starts at $500 per year, which is about $40 per month. Premiums for similar policies can cost as little as $350 but as much as $3,000 depending on your industry and policy terms, such as the coverage amount, term length, the condition of property being insured, and more.
AmTrust Alternatives 2020
| Insurance Company | Best for |
| --- | --- |
| | (Best overall) Industry-leading customer care and specialized packages at competitive prices |
| | Home-based business owners looking for affordable coverage |
| | Small- to midsized businesses that want help with risk management |
| | International coverage for business transactions and trips |
| | Technology businesses seeking errors & omissions insurance that includes cyber liability |
| | Manufacturing companies that need small business insurance plus industry-specific coverage |
| | Professional liability coverage added to a business owner's policy (BOP) |
| | Delivery and transportation businesses requiring affordable commercial auto insurance |
| | Startups, particular tech companies that need management liability insurance immediately |
*Liberty Mutual quote provided by our partner Commercialinsurance.NET.
AmTrust Coverages
AmTrust is an insurance carrier that emphasizes products made for small business with a particular focus on coverage for restaurants, grocery stores, hotels, and retail and wholesale stores. The company has most of the policies small businesses need, such as workers' compensation and BOP, plus specialty products for high-risk industries. Below is a discussion of some of the coverages it offers.
Workers' Compensation Insurance
Workers' compensation insurance is a state-mandated policy that employers must purchase to cover their employees' work-related illnesses and injuries. AmTrust is a leader in supplying workers' compensation to small business owners like:
Artisan contractors
Beauty shops
Buildings-operations by owners or contractors
Doctors and dentists
Hotels
Machine shops-light metalworking
Private schools
Professional offices
Restaurants
Retail stores
Wholesale stores
Employers who get workers' comp through AmTrust also get access to the company's workplace safety training videos. Using these videos can help business owners minimize the chance of injuries and ultimately control costs.
Business Owner's Policy
Like most small business insurers, AmTrust offers a business owner's policy that combines fundamental coverages, namely general liability, commercial property, and business interruption insurance, for a lower premium than buying them separately. AmTrust's BOP, however, is very flexible, allowing business owners to customize their coverage to address specific risks. Moreover, business owners can add their BOP to either the workers' compensation or commercial auto policies—a unique offering for an insurance carrier.
Specialty Casualty
AmTrust offers specialty casualty products to small business owners in moderate- to high-risk industries. The extra risk and small size nature of these businesses often mean carriers decline to cover them, but AmTrust has coverage for several risky industries, including:
Manufacturing and distribution
Construction
Hospitality and leisure
Real estate and habitational
Business owners in these industries can get necessary coverages, including general liability, product liability, and liquor liability from AmTrust.
Most Helpful AmTrust Reviews
The majority of reviews for AmTrust are negative, but there are also only a handful of comments available online. Most negative reviews provide little specific information about why the customer was displeased. The ones that did mention problems with auto billing, late fees, and rude customer service.
Knowledgeable insurance adjusters
An anonymous AmTrust customer who has a workers' compensation claim left a review on Yelp to apologize for all her previous negative comments. She says the severe pain and stress of her injury caused her to write bad reviews. Now that the "wonderful" AmTrust insurance adjusters whose "knowledge is amazing" have helped her understand the workers' comp process, she is feeling much more confident that her claim will be resolved.
Difficulty getting claims paid
One policyholder who left a negative review on USInsuranceAgents.com in 2020 accuses AmTrust of trying to get him to "settle for pennies on the dollar" after losing his business in the northern California fires. He says he has spent over a year trying to get his claim pain and is so frustrating that he is finally filling a lawsuit.
AmTrust Frequently Asked Questions (FAQs)
Every business situation is unique, and small business owners should seek out answers before selecting an insurance provider. We've gathered some of the most frequently asked questions about AmTrust below and answered them.
What industries does AmTrust specialize in?
AmTrust's top industries are finance, nonprofit organizations, restaurants, and transportation. It also has specialty insurance products for manufacturing, construction, hospitality and leisure, and real estate and habitational.
What information is required to get an insurance policy?
AmTrust requires companies to provide details on their business name, state and location, type of coverage, and years in business. Depending on the type of policy you're looking for, you might also have to provide information about your contracts, security systems, revenue, and physical detail about the building your business is housed in.
Our Top Business Insurance Provider Picks
In case you still are not sure if AmTrust is right for you, then this article on the best small business insurance companies is a review of our top choices. In this guide, we reviewed dozens of providers and narrowed them down to our top picks based on key criteria like coverage types, customer service, and pricing.