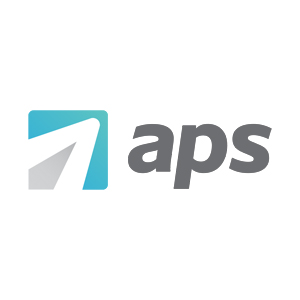 APS Payroll Pros and Cons
| Pros | Cons |
| --- | --- |
| Has a mobile app | Minimum monthly bill requirement may be too high for small businesses |
| Offers a pay card option | Expensive compared to similar software |
| Alerts for overtime and approaching ACA time limits for part-time workers | Available only in the US |
Who APS Payroll Is Best For
Growing and midsize businesses that want a scalable solution: Its configurable HR and payroll tools are designed to automate processes, enabling you to efficiently handle all aspects of the employee lifecycle as your workforce grows. Aside from offering implementation services and lifetime training, APS has a dedicated support team who can be contacted via email, chat, and phone.
APS Payroll Pricing
APS Payroll's pricing scheme is customized based on the number of employees you have and the features included. Its monthly fees range from $6 to $15 per employee, wherein a minimum billable amount of $250 per month is required. It also charges a $250 installation fee plus 10% of your annual spend as its implementation fee.
APS Payroll Alternatives 2020
| Payroll Provider | Best For |
| --- | --- |
| | Companies with fewer than 100 employees that want a cloud-based payroll software at a significantly low cost |
| | Small organizations/businesses in niche industries (churches, households/nannies, agriculture) that have unique payroll needs |
| | Companies using QuickBooks for accounting that are legally required to offer health insurance to their employees |
| | Startup businesses that need many customization options and want to scale with a long-standing industry leader |
| | Small businesses that seek professional payroll services and dedicated customer service for their changing payroll needs |
APS Payroll Features
APS Payroll offers cloud-based solutions for processing payroll, automating HR workflows, and simplifying workforce management tasks. Here are some of its functionalities to help you determine whether it fits your business' requirements.
Payroll processing: With its built-in automation workflows and validation rules, you'll be able to spot and correct errors before processing payroll. Its platform also features online pay stubs, garnishment processing, payroll analytics, and employee payment via direct deposits, checks, and pay cards.
Tax compliance: APS Payroll offers guaranteed accuracy and timeliness of payroll tax payments and filings. You get secure access to W-2 forms, annual returns, and quarterly payroll tax packets. Its platform also updates tax tables automatically, which helps reduce tax risks and errors.
Recruiting and onboarding: APS can help attract and recruit qualified candidates with its customized job postings, prescreening questions, applicant tracking, and onboarding tools. You can also create custom hiring workflows to streamline your recruiting processes.
Employee attendance: Capture employee time-ins/outs with APS's biometric, mobile, kiosk, and online-based time-capture tools. Its platform synchronizes attendance and payroll data automatically, while its labor expense reporting helps you efficiently monitor regular and premium pays.
APS also lets you manage paid-time-off (PTO) applications, overtime requests, and employee schedules. With its dashboard, you can view attendance reports in real time and receive alerts for schedule conflicts, shift time variances, and whenever employees are approaching overtime limits.
Benefits administration: APS electronically sends benefits enrollment data and relevant employee-related updates directly to the providers. It has an extensive carrier network, enabling you to manage all types of benefits plans such as dental, vision, Flexible Spending Account (FSA), and more. For reference, here are some of its partner carriers:
Aetna
Allstate
AON
AXA
Blue Care Network
Cigna
Delta Dental
Humana
MetLife
VSP Vision Care
ACA compliance and reporting: Apart from automating the ACA reporting process, its built-in error algorithm helps you avoid non-compliance fees and risks.
Employee and manager self-service: Employees can manage their personal information, view pay stubs, request PTO, enroll in benefit plans, electronically sign documents, and access W-2s and other tax forms online. For managers, APS's self-service solution includes additional functionalities such as approving PTO requests, viewing employee milestones, and accessing time and labor reports.
Most Helpful APS Payroll Reviews
Many users who left positive APS Payroll reviews online like its ease of use, wide range of HR solutions, and helpful support team. They added that its all-in-one platform has helped automate HR processes and eliminated the need for printing most payroll and benefits-related forms.
Meanwhile, those who left negative reviews complained about having experienced software glitches and frequent system time-outs. Others said that it is a bit pricey, while a few reviewers noted that some of its functionalities such as employee scheduling and reporting tools need to be enhanced.
Excellent customer support
One user who gave a positive review on Capterra described its customer service as "stellar," adding that the support team has been responsive. He also likes that its HR and payroll solutions are cloud-based, enabling him to efficiently manage staff payments and employee-related tasks for his multi-location business.
More expensive than similar solutions
A reviewer who left negative feedback on Capterra said that while it has a good selection of HR, attendance, and payroll solutions, its plans are a bit expensive. He explained that small business owners, such as himself, may find it pricier compared to similar solutions.
APS Payroll Frequently Asked Questions (FAQs)
What are the features of its mobile app?
The APS mobile app (for Android and iOS) lets you access your pay stubs, view tax forms, check benefits information, monitor time in/out transactions, and request and approve PTOs while on the go—provided that you have an internet connection.
Does it integrate with other software?
Yes, it does. Here are some of APS Payroll's integration options:
Accounting software: Acumatica, Deltek, QuickBooks, SAP, Sage Intacct, and Xero
Positive pay services: Bank of America, Capital One, PNC Bank, and Wells Fargo
Time and attendance tools: AMGtime, Homebase, Kronos, Quinyx, SmartLinx, TSheets, and TimeClock Plus
Can I purchase its attendance and HR tools without getting its payroll solution?
No, you can't. APS has a unified platform and doesn't offer its attendance and HR tools separately from its payroll solution.
Our Top Payroll Software Picks
If you aren't sure if APS Payroll is right for you, then this article on the best payroll software is a review of our top choices. Our team looked at a variety of solutions and narrowed down our recommendations based on price, customer support, and features such as payroll tax calculations, electronic tax payments, and direct deposits.