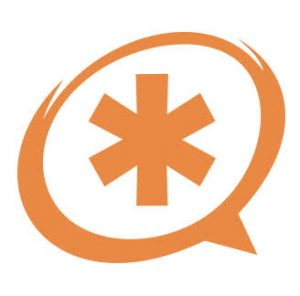 Asterisk is an open-source framework for building customized communications applications. It simplifies the development and deployment of Voice over Internet Protocol (VoIP) gateways, internet protocol (IP) private branch exchange (PBX) systems, conference servers, and more. It is free to use and is best for telecom developers.
Asterisk Pros and Cons
| Pros | Cons |
| --- | --- |
| Free to download and use | Complex and difficult to configure |
| Scalable and highly-customizable | Requires heavy coding |
Who Asterisk is Best For
Telecom developers: Asterisk is a highly scalable and customizable communication solution for the technically-inclined. Its source code may be modified to integrate it with other hardware and third-party systems to match businesses' specific needs.
Asterisk Pricing
The Asterisk pricing information states that its source code is available to download and install for free. Meanwhile, a third-party site shares that prices for its support services range from $595 to $7,995 per year.
Asterisk Alternatives 2020
| VoIP Phone Service | Best For | Pricing |
| --- | --- | --- |
| | Larger companies with high call volumes that need enterprise-level features | $39.99-$69.99+/user/month |
| | Businesses that want a great combination of price and features | $21.95-$31.95/user/month |
| | Small business owners looking for a great phone system with no contracts | $19.95 and $24.95/user/month |
| | Solopreneurs who want a business number on their personal device | $29-$78/month |
| | Solopreneurs and small business owners who want an affordable turnkey vanity number and VoIP provider | $12.99-$59.99/month |
| | Businesses that need unlimited international calling and SMS messaging | $12-$110/user/month |
| | Solopreneurs and small business owners who want an affordable turnkey vanity number and VoIP provider | $19.99-$39.99+/line/month |
Asterisk Features
Asterisk allows developers to create communications solutions, including VoIP systems. Here are some of the features that can be configured and built with Asterisk.
Interactive Voice Response (IVR) and Auto Attendants
Users may build voice menus such as IVR and auto attendants. This enables callers to navigate through a system by utilizing their phone keypad.
Call Management
Asterisk allows users to place secure audio and video calls through the internet, create SIP accounts and dial plan extensions, set up emergency calls, and more.
Collaboration
Its collaboration features include audio and video conference calls, screen sharing, and desk-to-desk calls. Administrator dashboards may also be configured for the users' easy access to essential functions and team information. Additionally, calendar systems can be integrated into the system.
Voicemail
Callers may leave and record voicemail messages in a user's mailbox. Users, on the other hand, may record their unavailable or busy greeting that callers will hear before proceeding to the mailbox.
Most Helpful Asterisk Reviews
As of the date this article was written (Feb. 6, 2020), there are not a lot of up-to-date Asterisk reviews available online. However, those who left positive ratings commended its scalability and mentioned that they are impressed that it is offered for free. Others complained that it is difficult to configure as it requires extensive coding knowledge.
Has reasonable pricing and open to add-ons and customizations
"Asterisk allows [users] to set-up a VoIP/TDM infrastructure quite easily at a reasonable price. Asterisk can also be set-up on a cloud server to get a centralized VoIP network. Moreover, Asterisk is open to add-ons and customizations for software editors that need to integrate telecom functionalities to their solution."

—Benoit Merouze
Requires a lot of knowledge on how to utilize and maintain it
"It is not really meant for ordinary people to configure and maintain. You need a great deal of knowledge about how Asterisk works, how to maintain an operating system (Linux usually), and how to connect your Asterisk system to SIP or PSTN circuits to enable calling."

—William Fulton
Asterisk Frequently Asked Questions (FAQs)
Does Asterisk update its framework?
Yes, it does, even if it is offered for free. All version releases and documentation are available on its website.
What are Asterisk's system requirements?
Asterisk runs on Linux and non-Linux systems, including Sun Solaris and Apple's Mac OS X. Users are also required to install a C compiler and numerous libraries that are classified as essential and core. Those interested may visit its website to check the full list.
Are users required to purchase SIP phones?
No, they aren't. Asterisk supports softphones, which are programs that run on computers to emulate a real phone.
Our Top VoIP Picks
If you aren't sure if Asterisk is right for you, this article on the 6 Best Small Business VoIP Phone Service Providers is a review of our top choices. Our team looked at a variety of solutions and narrowed our recommendations down based on price, ease of use, and features like call management, call quality, and CRM integrations.