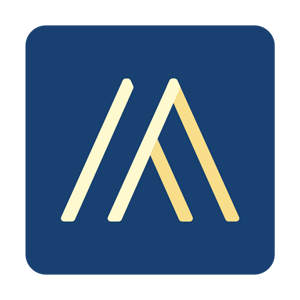 Avail is a property management platform that offers automated administration and management of rental properties, including tenant screening. It facilitates the publishing of listings on various platforms, the conduct of background checks on possible tenants, and even rent collection. Its pricing ranges from $0 to $5 per rental unit, per month, and it is best for individual landlords who manage multiple properties and real estate agents who want an all-in-one real estate management platform.
Avail Pros and Cons
| Pros | Cons |
| --- | --- |
| Free to use regardless of the number of properties managed | Does not come with accounting features |
| Offers an end-to-end solution for realtors and landlords | Weak reporting module |
Who Avail is Best For
Individual landlords who manage multiple properties: Landlords can use Avail to manage as many properties as they have. It can help them in promoting their properties, signing leases, collecting payments, and addressing tenant's needs. All these are included in Avail's free plan.
Real estate agents who want an all-in-one real estate management platform: Avail stands out from most of its competitors by offering an end-to-end solution for users. It can assist them in ensuring that they get better tenants by subjecting them to credit and background checks. It can also help them in collecting rental payments.
Avail Pricing
Avail offers a free Unlimited Plan for landlords and a paid Unlimited Plus Plan ($5/unit/month). The main difference between the plans is access to premium features like waived automated clearing house (ACH) fees, next-day rent payments, and custom applications and leases.

| | Unlimited Plan | Unlimited Plus Plan |
| --- | --- | --- |
| Price | $0 | $0/unit/month |
| Bank Payment Fees | $2.50 per bank transfer | $0 |
| Syndicated Listings | ✓ | ✓ |
| Online Rent Payments | ✓ | ✓ |
| Next-day Rent Payments | ✗ | ✓ |
| Properties Website | ✗ | ✓ |
Avail also offers credit, criminal background, and eviction checks for $30 each. The three can also be bundled for $55.
For rental payments made using credit or debit cards, Avail charges a 3.5% processing fee, regardless of the user's subscription plan.
Unlimited Plan
The Unlimited plan is free for landlords. It offers syndicated property listings, credit and criminal screening, state-specific leases, online rent payments, and maintenance tracking. There is no limit to the number of properties that can be managed under the Unlimited plan.
Unlimited Plus Plan
Avail's Unlimited Plan includes all the benefits offered in the unlimited plan. In addition, it comes with next-day rent payments, waived ACH fees, custom applications and leases, and clone and reuse custom lease agreements. Users can also create their own customized properties website.
Avail Alternatives 2020
Tenant Screening Services

Best For

Pricing
($/Applicant)

(Best overall) Those who need a screening service with affordable options that include credit checks

$7.99 to $34.99

Landlords, property managers, and real estate agents who need help in interpreting screening reports by certified screeners

$18.95 to $35

Those who need flexibility to choose from an a la carte menu

$10 to $57

Those looking for scored reports rather than credit reports that include recommendations

$10 to $35
+ $35 (one-time setup fee)






Users who want screening directly from a credit bureau (TransUnion)

$25 to $40
Avail Features
Avail offers a complete set of tools for leasing and managing real estate property. It assists landlords from the time they want to publish their listing to collecting rentals and managing tenant requests.
Finding Tenants
Avail can help landlords create rental listings and publish them on major rental websites. Leads are directed to the Avail inbox and dashboard, regardless of where the applicant accessed the listing. From there, users can schedule showings or ask pre-screening questions to learn more about the applicant.
Screening Tenants
Landlords can use Avail to learn more about their applicants. They can perform pre-screening by requesting the applicant to provide information such as their residence history, employment and income, and other contact information. They can then use Avail to conduct credit, criminal background, and eviction checks, all without hurting the applicant's credit scores.
Sign Agreements
Avail offers state-specific, lawyer-approved lease agreement templates. These can be customized by adding or editing clauses, rules, and attachments. The lease agreement with the agreed terms between the landlord and tenant can then be signed online using secure and legally-binding e-signatures.
Keeping Tenants
Avail users can collect rental payments directly from the platform. Tenants will receive an email with instructions on paying their rent, security deposit, or any fee. Payments are then deposited into the landlord's linked bank accounts.
Tenants can also use the platform to submit maintenance and repair requests as well as attach photos to their request. Both landlord and tenant then get real-time updates on the request.
Most Helpful Avail Reviews
Avail has received many positive reviews online. Users are happy that it allows them to manage multiple properties with minimal effort. Many users find its online payment feature particularly useful. Some users, however, would like to have an integrated accounting feature. Others also said that it only offers minimal team management functions.
A simple platform to keep properties organized
"Avail is super simple to use. I have a full-time job, but I also own four rental properties, and Avail has been a wonderful tool to help me stay organized, automate billing and payments, manage contracts, and automate listings. Support is phenomenal and the price is very reasonable."
—Gerardo Dada
Limited multiple-user management
"Avail does not have the capability to have more than one person log in from the landlord side. It does not allow an employee to have access to the account, and I can decide what level of access to give them. I would like to have someone help me post a rent advertisement through Avail but not give them full access to my bank accounts and everything else."
—Chris Olson
Avail Frequently Asked Questions (FAQs)
Where does Avail post my rental listings?
Avail posts rental listings on major rental sites, including Zillow, Trulia, HotPads, Zumper, Apartments.com, PadMapper, Apartment List, Doorsteps, Walk Score, and Realtor.com.
How many photos can I attach to my listing?
You can upload an unlimited number of photos to go with your property listing.
Can tenants also use Avail?
Avail offers a different membership program for tenants to help them find rental places or connect with their landlords better. It allows them to find listings in their location, pay their rents online, and submit maintenance requests, among others.
Our Top Property Management Software Providers
In case you still are not sure if Avail is right for you, then this article on the best tenant screening services is a review of our top choices. In this guide, we looked at a variety of solutions and narrowed our recommendations down based on how they can assist landlords with aspects of their business, including marketing, renting, and maintaining their rental properties.
Disclaimer: The following information was provided by Avail and does not necessarily reflect the views of FitSmallBusiness.com.
What is Avail ?
Avail is an intuitive app that helps you advertise vacant units, request rental applications and credit reports, create and sign leases, and collect rent — all online. 150,000 landlords use Avail because it's the only end-to-end platform that helps you scale from beginner to professional with tools, support, and education.
Avail News & Activity
* Avail Partners With Lemonade for Tenant's Renters Insurance
* Avail Raises Additional $2.5M to Help DIY Landlords
* Find Better Tenants With Avail "For Rent" Signs
Avail Customer Service
Avail offers US-based phone, live chat, and email support 7 days per week from 9am-5pm.
Avail Unique Features
Features Specific to Landlords:
* Rental listings
* Rental applications
* Tenant screening – credit, criminal, and eviction reports
* State-specific digital leases
* Online rent collection (payment within 1 business day)
* Maintenance tracking
* Rent analysis reports
Features Specific to Landlords:
* Renter profile
* Online rent payments
* Digital lease signing
* Maintenance tickets
* CreditBoost
* Rental search
Ongoing educational content for landlords and tenants is available at http://Avail.co/education