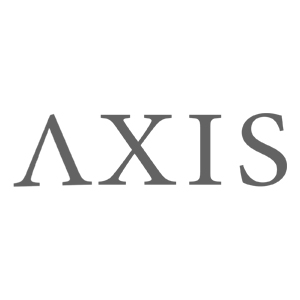 Axis TMS Pros and Cons
| Pros | Cons |
| --- | --- |
| Ease of use | Billing, payroll, IFTA reporting, and asset maintenance tools cost extra |
| Mobile app with extensive features | Payroll tax filing unavailable |
| Time tracking | No HR features beyond PTO tracking; accounting solutions need enhancements |
Who Axis TMS Is Best For
Carriers, brokers, and service providers in the transport industry: Axis TMS offers a wide range of tools for managing drivers, trucks and trailers, orders, dispatch schedules, billing, driver payroll, and more. It also has a mobile app that enables drivers to check-in/out from truck stops, view and accept orders, scan documents, and communicate with colleagues. These functionalities enable you to run your trucking business more efficiently.
Axis TMS Pricing
Axis TMS's pricing page shows three subscription options: Monthly Recurring ($90 per month plus $15 per truck, per month), 12 Month License ($65 per month plus $12 per truck, per month), and 36 Month License ($50 per month plus $10 per truck, per month). The main differences between these are the billing and payment schedules.
Plans

Pricing
($/Month)

Billing and Payment Schedules

Monthly Recurring

$90 plus
$15 per truck

Monthly

12 Month License

$65 plus
$12 per truck

Annually

36 Month License

$50 plus
$10 per truck

Every 36 months
All plans come with unlimited users and include access to the following features:
A driver mobile app
Dispatch and order management
PC Miler integration (a mileage and truck routing solution)
Real-time truck and trailer monitors
Reporting tools
Safety and fleet compliance
Shipment load network
Axis TMS also offers add-on tools such as billing, driver payroll, asset maintenance, and IFTA mileage reports. The costs of these add-ons are not published on its website, but you may contact the provider to request a quote.
Axis TMS Features
Axis TMS is designed to help trucking companies streamline processes and manage their business operations more efficiently. Let's take a look at some of its features to help you determine if it fits your requirements.
Order and dispatch management: Aside from viewing active, pending, and completed orders, you can set up shipments and assign or offer order transactions to drivers. After you have assigned the transaction, Axis TMS will instantly send a dispatch notification and text message to the driver.
Truck management and monitoring: With Axis TMS, you can track your trucks' destinations and routes. Its platform also provides you with truck status updates such as "available empty," "available unhooked," "covered," "double covered," and "out of service." Additionally, it has truck and trailer monitor tools that include access to real-time map views, odometer and speedometer readings, GPS location, and the planned trips per truck/trailer.
Billing and invoicing: Available as an add-on solution, Axis TMS offers automated accounting tools that allow you to generate and send invoices to clients. You can also set custom charges and save recurring rates for specific transactions. Moreover, if you're a QuickBooks user, then you can connect it to Axis TMS, and it will synchronize your invoices directly into the said accounting system.
Shipment bid network: Freight brokers can post order transactions on Axis TMS's shipment bid network. Once the shipments have been posted, you can invite partner carriers to bid on your projects.
IFTA mileage reports: It can help you calculate mileage, fuel purchases, and gallons pumped on a state by state basis—provided that you have the IFTA add-on. You can also connect your fuel card and telematics device (such as GPS and navigation tools) to its platform. For a list of its supported fuel cards and telematics systems, you can contact Axis TMS.
Mobile app: Axis TMS's Android and iOS mobile apps let drivers view orders, receive order offers and notifications, check-in/out at stops, and communicate with the dispatch team, safety personnel, and other drivers. It can also capture electronic signatures, and you can even use it to scan documents after an order has been completed. Axis TMS then compiles and attaches the scanned files to the applicable invoice automatically.
Moreover, it is possible to process requests through its mobile app, wherein each request is sent to a dashboard to notify the staff or dispatch personnel in charge. For reference, drivers can raise the following requests:
Cash advance
Delivery number
Fuel advance
Maintenance
Pickup number
Truck broke down
Driver payroll: You can run driver payroll on a weekly, bi-weekly, and monthly period, as well as pay drivers on a per load, mile, and hour basis—provided that you purchase the payroll add-on. Its platform can handle one-time or recurring deductions, such as cash advances, amortized deductions, and escrow. Additionally, it has an automatic on-road deduction feature, which helps ensure that you don't miss any deductible items.
Summary of Axis TMS Reviews
As of the date this article was written (July 16, 2020), there are very few up-to-date Axis TMS reviews available online. If you are a past or current Axis TMS customer, then leave a review to help others who are deciding whether or not to use the software.
Axis TMS Frequently Asked Questions (FAQs)
Does it offer a free trial?
Yes, it offers a free trial as of this writing. You can visit Axis TMS's website to sign up for it.
How does it track a driver's working time?
If you enable Axis TMS's "pay per hour" driver payment setting, then its platform will require the driver to clock-in/out. It also has a geolocation functionality that automatically detects your driver's location on any time-in/out transaction.
Can I upload carrier and insurance documents to Axis TMS?
Yes, Axis TMS has a centralized document resource center where you can store company documents. These include insurance files, carrier and broker packets, state and federal paperwork, policies and agreements, and driver qualification documents.
Our Top Trucking Payroll Software Picks
If you aren't sure if Axis TMS is right for you, then this article on the best payroll software for trucking companies is a review of our top choices. Our team looked at a variety of solutions and narrowed down our recommendations based on price, customer reviews, and features such as pay categories, garnishment processing, and more.