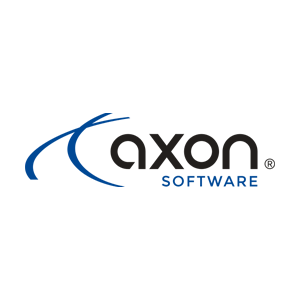 Axon Software is an all-in-one transportation management system with integrated solutions, like fleet management, dispatch, and accounting software. Its accounting features include accounts payable (A/P) and accounts receivable (A/R) tracking, real-time financial analysis, and payroll management. It's best for freight haulers, oilfield services companies, freight brokers, dump truck and auto transport haulers, and intermodal and specialized trucking companies that need real-time trucking software.
Axon Software Pros and Cons
| Pros | Cons |
| --- | --- |
| Customizable and easy to use | Reportedly a bit expensive |
| Offers more features than other providers | Tax reporting system is tedious |
| Completely integrates with other Axon solutions in real-time | |
Who Axon Software Is Best For
Auto transport and dump truck haulers: Axon Software is built to assist car and dump truck haulers in getting paid faster and reducing workloads, such as ticket management, asset management, and billing.
Freight haulers: Axon Software helps you streamline every aspect of your freight management workflows, from trip confirmations of assigned equipment, drivers, and routes to paying your bills and drivers faster.
Freight brokers: It has a fully integrated brokerage system that lets you organize delivery information like orders, consignee, and fuel surcharge, generate and print carrier information, and more.
Oilfield services companies: It benefits those who are working in the oil and gas industry by helping them automate fuel download imports, track bids and materials effectively, improve inventory cost controls, and more.
Intermodal and specialized trucking companies: Whether you are into intermodal transportation or heavy haul trucking, Axon Software can help you process multiple orders effectively, optimize routes and assets, and streamline expenses, among others.
Axon Software Pricing
Axon Software's prices are not readily available on its website, but you can contact the provider to request for its pricing information and/or schedule a free personalized demo.
Axon Software Alternatives 2020
| Truck Accounting Software | Best For |
| --- | --- |
| | (Best overall) Trucking operators who need a single solution that handles all their trucking management needs |
| | Truckers who want a free accounting solution |
| | Owners or operators who need a mobile accounting and tracking solution |
| | Trucking companies that require detailed International Fuel Tax Agreement (IFTA) tracking and reporting |
In addition to industry-specific software, your business might be served well by general-purpose small business accounting software.
Axon Software Features
Axon Software combines trucking accounting, fleet, dispatch, and IFTA reporting in one platform. It has a wide range of functionalities designed to help trucking companies reduce their workflows, improve cash flow, and manage drivers' payroll better. Let's look at some of its most essential accounting features.
Real-time Update
Axon Software says that it's the only fleet management software that is integrated completely in real-time. It means that every data imported into the system updates as changes are made instantly. Its financial intelligence system also lets you view detailed financial net profit or loss, income and balance sheet statements, and cash flow in real-time.
A/P Management
The system enables you to reconcile fuel and expenses automatically to carriers and purchase order invoices. All of the outstanding payables are calculated and categorized automatically, helping you speed up the reconciliation process. It also lets you generate reports with complete data on equipment revenue, cost per mile, and miles per gallon.
A/R Management
Axon Software gives you flexibility in billing by streamlining order-to-cash transactions and automating routine workflows. Order and trip information are updated automatically, and factoring and outstanding customer statements are created easily for faster financial analysis.
Payroll Management
With its built-in payroll and settlement management system, you can easily pay your owner-operators, drivers, staff, and carriers. It also assists in expediting complex paperwork like T4, T4As, W2, W3, and 1099. You may also merge multiple equipment items in a single statement and then reconcile to carrier invoices.
Summary of Axon Software Reviews
As of the date that this article was written (June 15, 2020), there are very few up-to-date Axon Software reviews available online. Reportedly, it is configurable and user-friendly, but it's a bit expensive, and its tax reporting feature is not easy to use. If you are a past or current Axon Software user, we recommend that you leave a review to help other business owners who are deciding whether or not to use the software.
Axon Software Frequently Asked Questions (FAQs)
Can I set up multiple bank accounts on the software?
Yes, you can. You may set up multiple bank accounts like having an account for your savings and another for your daily expenditures. You may choose between American and Canadian bank accounts or have both.
Can I pay my employees or carriers through direct deposit?
Yes, you can. It offers a direct deposit option that lets you deposit payments directly to your employees' or carriers' bank accounts. You may also print and email out check stubs.
Does it have a mobile app?
Yes, it does. Its mobile app, called Axon Trucking Link, lets you copy and edit templates and dispatch tickets. You can download it on Google Play for Android devices or in the App Store for iOS devices.
Does Axon Software offer a cloud-based version only?
No. You can also purchase it as an on-premise or locally installed software.
Our Top Trucking Accounting Providers
In case you still aren't sure if Axon Software is right for you, then this article on the best trucking accounting software is a review of our top choices. In this guide, we looked at a variety of solutions and narrowed our recommendations down based on cost, ease of use, customer reviews, and key features, such as billing customers, paying drivers, and filing quarterly IFTA reports.