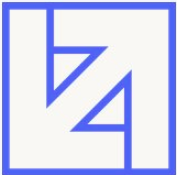 Azlo is a fee-free digital business banking provider that is available nationwide. Its business checking account services include online and mobile banking, digital invoices, electronic payment processing, debit card blocking, and a free ATM network. It has unlimited free transactions and no balance requirements and is best for entrepreneurs and small business owners.
Azlo Pros and Cons
| Pros | Cons |
| --- | --- |
| Totally fee-free | Does not offer checkbooks |
| Large free ATM network | Inability to deposit cash and send outgoing wires |
| Integrates with accounting and payment processing software | Lack of physical branches |
Who Azlo is Best For
Entrepreneurs and small business owners: Its convenient digital banking services are designed to help freelancers, entrepreneurs, and startups grow their businesses.
Azlo Business Checking Rates & Fees
The Azlo business checking rates and fees show that it has unlimited free transactions, no minimum balance requirements, no incoming wire transfer charges, and more. Typical fees from other business checking providers are as follows: monthly maintenance ($0–$15 per month), transaction ($0.10–$0.25 per item), and wire transfer ($15 per wire).
| | |
| --- | --- |
| Monthly Fee | No monthly fee |
| Minimum Balance Requirement | No minimum balance requirement |
| Transaction Fee | No transaction fee |
| Wire Transfer Fee | No wire transfer fee |
| Cash Deposit Fee | Not available |
| Overdraft Fee | No overdraft fee |
| ATM Fee | No ATM fee from Azlo; however, third-party ATM owners may impose usage fees |
Azlo Advantages and Disadvantages
The main advantage of an Azlo business checking account is that it is 100% online and free. It also offers unlimited transactions and does not require a maintaining balance. Additionally, it allows its customers to process digital invoices and electronic payments, which are usually not available in other banks. Another edge Azlo has over its competitors is its seamless integration with other financial software.
Although Azlo offers a wide array of benefits, it may not be the right solution for every business' needs. One of its disadvantages is limited banking services, like the inability to make cash deposits and send outgoing and international wires. It does not offer checkbooks, which can be disappointing to those who prefer to write physical checks; and it can only accommodate one user per account, which is considered a major drawback for a business that operates under a partnership.
Azlo Services
The Azlo services are set to work seamlessly alongside other financial tools and meet the needs of entrepreneurs living in an increasingly digital world. Here are some of Azlo's most important services:
Online and Mobile Banking
Azlo's online and mobile banking services allow customers to perform financial transactions from anywhere, anytime.
Free ATM Network
Azlo is a member of the Allpoint ATM network, which provides its customers access to over 55,000 surcharge-free ATMs nationwide.
Digital Invoices
Azlo gives its customers the ability to send invoices to their clients directly from their accounts. There are three payment options for invoices: sending a check via mail, sending a wire or bank transfer into the customer's Azlo account, or paying through credit or debit card.
Software Integration
Azlo integrates with credit card payment software (such as Square, PayPal, and Stripe) and accounting systems (like QuickBooks, Xero, and Wave).
Debit Card Blocking
Azlo customers have the option to block and unblock their debit cards.
Most Helpful Azlo Reviews
Azlo reviews from around the web show that most customers are pleased with its business checking account service. Many said that it is simple, convenient, and affordable. There are, however, other clients who expressed disappointment with its poor customer service team, which made them wish that it had a physical branch. There were also a few who complained about deposits being put on hold for a long period.
Easy To Use and Integrate
"The app is very easy to use. I especially like the invoice integration and the ability to see my Stripe or PayPal transactions in the app. Plus, it's FREE! I never have to worry about unnecessary fees. As a new business, it is important to keep expenses low so that we can actually make a profit."

— LaTasha Hussey
Long Holds on Deposits
"It takes forever for deposited checks to clear into the account. If you have a dispute, then it takes 90 days for the process to complete; and you never get to talk to anyone in its Dispute Department. I wish we can actually speak to someone who can help. The customer service department is useless. They see the same things you see and can never rectify any problems."

— Justin Hutchins
Azlo Frequently Asked Questions (FAQs)
What are the requirements for opening an Azlo account?
In order to apply for an Azlo account, you must be at least 18-years-old, living in the U.S. with a verifiable U.S. address, and a U.S. citizen or a resident with a Permanent Resident Card or a type H, L, or O visa.
Can I send outgoing wire transfers?
While Azlo allows incoming domestic wire transfers at no charge, it currently does not have the ability to send outgoing and international wire transfers.
Is Azlo insured by the FDIC?
Yes, it is. Funds in Azlo accounts are held by BBVA USA, a member of the FDIC, and are insured up to the FDIC limit of $250,000.
Our Top Online Business Checking Account Providers Picks
If you aren't sure if Azlo is right for you, this article on the 6 Best Online Business Checking Accounts is a review of our top choices. Our team looked at a variety of solutions and narrowed down our recommendations based on price, features, and customer support.
Disclaimer: The following information was provided by Azlo and does not necessarily reflect the views of FitSmallBusiness.com.
What is Azlo?
We offer fee-free, easy-to-use, online business banking.
What we believe:
As an entrepreneur, you should have the opportunity to pursue your dreams and realize your own vision.
You should have access to the financial tools, information, and community that you need to succeed.
Digital platforms like Azlo can help to make this possible, since they can be accessible to anyone, anywhere.
Azlo News and Activity
We recently released integrations with PayPal and Square that make it even easier for Azlo customers to get paid.
We're planning to offer multi-user accounts and international payments in the near future.
Azlo Customer Service
You can reach our customer service team over the phone, by email, and via live chat. We also have educational resources, an online community, and regular online and offline events.
What makes Azlo stand out from the competition?
You can open your Azlo account from your phone or computer; there's never any need to visit a bank branch or wait in line.
You won't ever get hit with an unexpected fee (or an expected one either, for that matter) because we don't charge fees. We also don't have minimum balance or deposit requirements.
Our accounts are designed to meet the specific needs of entrepreneurs, rather than individuals or large corporations. In addition to all the banking basics, we offer unique features like in-app invoicing and the ability to send payments via direct deposit.
[fsb_ask search="Azlo" count=100]