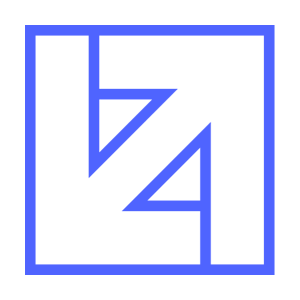 Azlo is a nationwide digital business banking provider that offers fee-free business checking accounts. Its services include online and mobile banking, digital invoices, electronic payment processing, debit card blocking, and a large network of ATMs. It offers unlimited free transactions and no balance requirements and is best for entrepreneurs and small business owners who do not often transact using cash.
Azlo Pros & Cons
| Pros | Cons |
| --- | --- |
| No fees and minimum balance requirements | Does not offer checkbooks, accept cash deposit, and send wires |
| With 55,000 available and free-to-use ATMs nationwide | No physical branches; operates online only |
| Integrates with accounting and payment processing software | Can only accommodate one user per account |
Who Azlo Is Best For
Business owners who don't usually transact with cash: Azlo offers convenient digital banking services that are designed to help freelancers, entrepreneurs, and startups grow their businesses. As it operates purely online, Azlo is a good fit for businesses that don't regularly deal with cash.
Azlo Fees
| | |
| --- | --- |
| Monthly Fee | None |
| Minimum Opening Deposit | None |
| Minimum Balance Requirement | None |
| Transaction Fee | None |
| Wire Transfer Fee | None |
| Cash Deposit Fee | Cash deposit is not available |
| Overdraft Fee | None |
| ATM Fee | No ATM fee from Azlo; however, third-party ATM owners may impose usage fees |
Azlo offers a convenient and free option for freelancers, entrepreneurs, and small business owners who want the advantages of a business account without the costs that often come with traditional business banking. Azlo offers unlimited free transactions, no minimum balance requirements, no incoming wire transfer charges, and no overdraft fees. Furthermore, you can withdraw from any of its large network of ATMs nationwide without a fee.
Azlo Features and Perks
Free Debit Cards
Azlo allows you to spend conveniently with an Azlo debit card. You can tag and track business purchases for easier accounting. The debit card also allows you to withdraw cash at any of the 55,000 available ATMs nationwide for free. You can block lost cards and unblock them when found through the Azlo app.
Free ATM Network
Azlo is a member of the Allpoint ATM network, which provides its customers access to over 55,000 ATMs nationwide, free of charge.
Software Integration
Azlo lets you integrate your business checking account with credit card payment software like Square, PayPal, and Stripe. It also allows you to connect with popular accounting systems like QuickBooks, Xero, and Wave to import your transactions automatically.
Digital Invoices
Through the Azlo mobile app, you can make and email personalized invoices to your clients. There are three payment options for invoices: you can accept card payments through Stripe, Square, or PayPal. Have your clients mail you a check or pay through a wire or bank transfer.
Azlo Alternatives 2020
Chase Bank

Novo

First Internet Bank

Best For

Any business that handles cash transactions with convenient access to one of its branches or ATMs.

Business owners who don't handle cash transactions and are looking for an online-only bank that offers free ATM use.

Business owners who want interest-bearing business checking with multiple high-yield business savings account options.

Monthly Fee

$15 (waived if you have a minimum daily balance of $1,500 or you maintain a linked Chase Private Client Checking or Chase Sapphire Checking personal account)

or $12 (if you opt for paperless statements)

None

None

Minimum Opening Deposit

None, but you need to deposit $1,000 in the first 20 business days

$50

$100

Minimum Balance Requirement

Maintain at least a $1,000 balance for 60 days

None

None to maintain the account; $10,000 to earn the APY

Transaction Fee

40 cents each transaction after 100 transactions per month

None

None

ATM Fee

$2.50 per transaction at any non-Chase ATM in addition to ATM operator fees

Novo refunds all ATM fees

None. Reimburses up to $10 per month in ATM fees
Most Helpful Azlo Reviews
Most Azlo reviews available online and on our website are a mix of positive and negative ratings. Customers who left positive reviews are happy with Azlo's customer service, the simplicity and convenience provided by its mobile app, and its affordability. Clients who left negative reviews expressed disappointment with their deposits being put on hold for a long period and poor application review process.
Great customer service & easy web-based system
One customer who left a positive review on Trustpilot appreciates the expertise he received from Azlo. He is happy with its customer service and its easy-to-use web-based system. He also likes Azlo's prompt notifications that are accurate and up to date. He mentioned that, overall, Azlo provided him with the best business banking experience.
Long holds on deposits
A client who left a negative review on Trustpilot said that Azlo is a good option if you don't need your money for six to 10 days. He deposited two checks and had to wait six and eight days before they became available in his account. The long holds on check deposits made him realize that Azlo is not a good fit for his business needs.
Azlo Frequently Asked Questions (FAQs)
How long does it take to open an account?
Azlo will review your application and get back to you within one to two business days after you submit the online application. You will get an email as soon as Azlo makes a decision. There are cases when Azlo will ask for some additional documents or details to move forward. If Azlo doesn't need more information, you'll get an email with instructions.
How long do transfers and deposits take with Azlo?
Processing times can vary. Typically, mobile check deposits are available in one to six business days, depending on the size of the check and your deposit history. Standard transfers that are initiated by Azlo will take one to five business days, depending on the direction of the transfer. Outgoing transfers usually take one to three business days while incoming transfers may take four to five business days.
What is Azlo's ATM Network?
Azlo partners with the Allpoint network. You can use any of their 55,000 ATMs available nationwide for free. You can use their ATM finder built into the Azlo mobile app to locate available ATMs near you.
Are there transaction limits?
There are no limits on mailed check deposits, incoming wires, or bank-to-bank automated clearing house (ACH) transfers initiated by other financial institutions. However, there are limits on certain types of transactions:
ATM withdrawals: $1,000 per day
Card purchases and over-the-counter cash withdrawals: $8,000 per day (cumulative)
Card transactions: 30 unique card transactions per day
Transfers from a linked account: $100,000 per day
Transfers to a linked account: $300,000 per day
Payments through Azlo's bill pay provider: $10,000 per payment
ACH payments: $300,000 per day
Mobile check deposits: Starts at $10,000 per check and $20,000 per month, and it can increase based on your Azlo account history.
Bottom Line
Azlo is a good option for business owners who don't regularly transact with cash and want a fee-free, online-only bank. Azlo offers an online business checking account with no balance requirements, maintenance fees, or overdraft fees. While it has no physical branches, you can manage your business finances anywhere with the Azlo web and mobile apps. Additionally, it has a large network of ATMs nationwide, which you can use for free.
In case you still aren't sure if Novo is right for you, then this article on the best small business checking account is a review of our top choices. In this guide, we looked at a variety of providers and narrowed our recommendations down based on features like monthly fees and transaction fees, opportunities to earn an introductory offer and the size of the banks' network as well as the additional services they offer.
Disclaimer: The following information was provided by Azlo and does not necessarily reflect the views of FitSmallBusiness.com.
What is Azlo?
We offer fee-free, easy-to-use, online business banking.
What we believe:
As an entrepreneur, you should have the opportunity to pursue your dreams and realize your own vision.
You should have access to the financial tools, information, and community that you need to succeed.
Digital platforms like Azlo can help to make this possible, since they can be accessible to anyone, anywhere.
Azlo News and Activity
We recently released integrations with PayPal and Square that make it even easier for Azlo customers to get paid.
We're planning to offer multi-user accounts and international payments in the near future.
Azlo Customer Service
You can reach our customer service team over the phone, by email, and via live chat. We also have educational resources, an online community, and regular online and offline events.
What makes Azlo stand out from the competition?
You can open your Azlo account from your phone or computer; there's never any need to visit a bank branch or wait in line.
You won't ever get hit with an unexpected fee (or an expected one either, for that matter) because we don't charge fees. We also don't have minimum balance or deposit requirements.
Our accounts are designed to meet the specific needs of entrepreneurs, rather than individuals or large corporations. In addition to all the banking basics, we offer unique features like in-app invoicing and the ability to send payments via direct deposit.