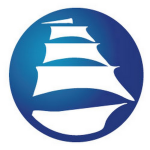 Balboa Capital is a direct lender that offers small business loans, equipment leasing, commercial capital, vendor funding, franchise financing, and business lines of credit. It was founded in 1988 and has funded over $5 billion in loans. It can lend up to $250,000 and is best for businesses with stable revenues.
Balboa Capital Pros & Cons
| Pros | Cons |
| --- | --- |
| No collateral | Charges an origination fee |
| Simple online application | High annual revenue requirement |
| No hidden fees | |
Who Balboa Capital Is Best For
Established businesses with steady revenues: Balboa Capital works primarily with businesses that are already generating high revenue. It provides loans that can be used for expanding, increasing cash flow, covering payroll, paying suppliers or taxes, and investing in marketing.
Businesses with low credit scores: The lender welcomes borrowers that are experiencing difficulties with their credit standings as it places more weight on their revenues and abilities to repay the loan rather than on their credit scores.
Balboa Capital Costs & Terms
| | Lines of Credit and Short-term Loans |
| --- | --- |
| Loan Amounts | $5,000 to $250,000 |
| Repayment Terms | Three to 18 months |
| Repayment Schedules | Daily, weekly, or monthly |
| Funding Speed | Same day |
Balboa Capital's costs are not published on its website, though it claims that it doesn't charge any hidden or upfront fees. Its interest rates vary and are determined by the borrower's loan term length, desired loan amount, credit score, and ability to pay. It also has an online business loan calculator that aids in estimating monthly repayments.
The lender is also known for the variety of funding options it provides, which include equipment financing (up to $250,000), commercial financing (transactions up to $100 million), vendor financing (unspecified), and franchise financing (financing plans and franchise loans of up to $1 million). Those interested may visit Balboa Capital's website to see more about each program's specifics.
Do You Qualify for Balboa Capital Financing?
| | |
| --- | --- |
| Minimum Credit Score | None |
| Time in Business | One year |
| Gross Annual Revenue | $300,000 |
Balboa Capital doesn't indicate a minimum credit score requirement. However, its website states that those with excellent credit scores receive better interest rates. It also offers unsecured loans for small businesses that don't want to put up any collateral, although it should be noted that the lender may require a personal guarantee.
Other basic requirements required upon application may include: 1) recent bank statements; 2) business licenses; 3) certificate of good standing; and 4) a voided business check. Those who are borrowing over $250,000 may also be required to submit a two-year balance sheet, two-year profit and loss statement, and two years of business tax returns.
Additionally, Balboa Capital cannot fund a business that has a tax lien of over $75,000 and over five non-sufficient funds (NSF) transactions or five overdrafts per month. It also does not provide loans to those who have: 1) had a bankruptcy in the past year; 2) fewer than five monthly bank account deposits; and 3) an average bank balance below $1,000.
Balboa Capital Application Process
Balboa Capital's application process is fast and simple. Those interested may apply online or through their smartphones, where they will be asked to provide their personal and business details. The lender makes a rapid decision and can provide a prequalification in just an hour.
After the borrower accepts its offer, Balboa Capital can then deposit the funds in the borrower's bank account within three business days. For loans that exceed $250,000, borrowers are advised to call Balboa Capital prior to submitting an online application to discuss possible additional documents.
Balboa Capital Alternatives
Best For

Businesses that need to borrow against their invoices or need a low-rate line of credit quickly

Businesses with good credit that need fast financing and low rates

Newer businesses with less-than-perfect credit that need fast funding

Loan Amount

Up to $5 million for invoice factoring;
up to $250,000 for line of credit






Up to $500,000

Up to $100,000

Terms

Six or 12 months for line of credit

Three to 36 months

12 or 24 weeks

Funding Time

One day

One day

One day

Credit Score

530+ for invoice factoring

600+

No minimum credit score requirement
What Business Owners Should Know About Balboa Capital
No limitations on the purpose of the loan: Borrowers may use the loan proceeds for any purpose—whether it's for paying suppliers, expanding the business, making payroll, paying taxes, or purchasing inventories.
Some businesses do not qualify for Balboa Capital financing: It does not extend loans to borrowers and businesses from the following industries: oil and gas extraction, durable medical businesses, adult entertainment, gambling, aviation, and boating.
It takes privacy seriously: The lender protects its borrowers' personal information with the highest levels of encryption technology. All data sent from computers, laptops, and mobile devices to its servers are protected with secure 128-bit encryption technology and a Secure Sockets Layer (SSL) protocol.
Most Helpful Balboa Capital Reviews
There is a mix of positive and negative Balboa Capital reviews online. Those who left positive feedback like how streamlined its loan process is, while many commended certain people from its customer support team for being helpful. There are, however, several clients who complained about its aggressive sales representatives cold-calling their businesses even after they had said no.
Good support & fast financing
One customer who left a positive review on Trustpilot appreciates the support he got from one of its support staff, who assisted him through every step of the process. He is also happy that he was able to obtain the funding he needed in less than 24 hours, which was really helpful for him and his clients.
Unexplained charges & billing issues
Balboa Capital received an overwhelmingly negative review on Yelp due to billing issues, unknown fees, and unsolicited calls. One client commented that he had an equipment loan and had paid his phone system lease off three years ago; however, the lender recently tried to charge him again for the full amount. He said that sorting the issue turned scandalous and advised possible borrowers to stay away from the company.
Balboa Capital Frequently Asked Questions (FAQs)
Can I reapply for Balboa Capital financing after having been declined?
Yes, you may reapply after 30 days from your initial loan application decline.
How long does it take for Balboa Capital to release approved loan funds?
It takes one to a few days for funds to be approved and released. Certain loan amounts can also be funded on the same day.
Which states does Balboa Capital lend to?
Balboa Capital offers loans to businesses located in any of the 50 states.
Bottom Line
Balboa Capital's absence of transparency on rates and origination fees makes it unsuitable for smaller firms or startups that are very careful with their cash flow management. However, it is perfect for established and healthy businesses that can take advantage of its simplified online application, quick loan decisions, fast funding, lenient qualifications, and varied business loan programs.
It also provides unsecured loans that do not require any collateral and can accommodate loans of up to $250,000 or even more. Those interested in getting larger loan amounts are advised to call the lender at 888-225-2621.