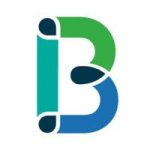 Behalf is an online lender that provides cash flow solutions for both merchants and its customers. As its name suggests, it pays vendors on behalf of small businesses for purchases made or services rendered. It can lend up to a maximum of $250,000, and it's best for businesses looking for flexible repayment schedules.
Behalf Pros & Cons
| Pros | Cons | | | |
| --- | --- | --- | --- | --- |
| Monthly payments | High APR | | | |
| No origination fee | | | | |
| No prepayment fee | | | | |
Who Behalf Is Best For
Small to mid-sized businesses in need of purchase financing: Behalf gives its borrowers access to affordable working capital that can be used to purchase what they need for business growth. This comes in handy if vendors don't extend credit to their business or if vendors' terms don't work for the business.
Businesses looking for more flexible repayment terms: Behalf's repayment terms and schedules allow borrowers to set preferred options that best suit their needs.
Behalf Costs & Terms
| | Line of Credit | Invoice Factoring |
| --- | --- | --- |
| Loan Amounts | $500 to $250,000 | $500 to $250,000 |
| APR Ranges | 24% to 72% | N/A |
| Repayment Terms | One to six months | One to six months |
| Repayment Schedules | Monthly and weekly | Monthly and weekly |
| Funding Speed | One day | One day |
Behalf's costs and rates are said to be higher compared to other lending service providers. However, it is balanced by its long repayment terms and convenient weekly and monthly payment frequency. It does not charge an origination fee and even offers a discounted rate to borrowers who select the weekly payment option.
Do You Qualify for Behalf Financing?
| | | | |
| --- | --- | --- | --- |
| Minimum Credit Score | 560 | | |
| Time in Business | One year | | |
| Gross Annual Revenue | Not indicated | | |
Behalf offers relaxed borrower qualifications, which include 12 months of being in business and a minimum credit score of 560. It does not indicate a minimum annual revenue requirement but states that borrowers should have good or better credit, as well as:
At least two years of personal credit history
At least three accounts open and being paid on time
One or no accounts with recent delinquency
No recent defaults
Behalf Application Process
Since Behalf financing works in two ways, the application process varies depending on who is requesting the funding.
For customers who seek purchase financing, you need to first sign up for a Behalf account and enter details about you and your business, after which you may start purchasing online. Behalf will pay your merchant the next business day after the transaction approval, and you can then set the term and payment schedule that works best for you.
For merchants using Behalf and are on the receiving side, have your customers follow the steps laid out above. Once all is set on the customer's end, you will get payment from Behalf by the next business day after the transaction approval.
Behalf Alternatives 2020
Best For

Businesses that need to borrow against their invoices or need a low-rate line of credit quickly

Businesses with good credit that need fast financing and low rates

Newer businesses with less-than-perfect credit that need fast funding

Loan Amount

Up to $5 million for invoice factoring;
up to $250,000 for line of credit






Up to $500,000

Up to $100,000

Terms

Six or 12 months for line of credit

Three to 36 months

12 or 24 weeks

Funding Time

One day

One day

One day

Credit Score

530+ for invoice factoring

600+

No minimum credit score requirement
What Business Owners Should Know About Behalf
Behalf provides borrowers with a virtual Visa card: The virtual Visa card is given upon transaction approval and can be used for purchases made online, in-store, or over the phone. Merchants, on the other hand, are paid by Behalf via ACH transfers.
Fees rise as the number of days to pay rise (with an apparent cap at 3%): This means that the longer the period that you take to pay Behalf back, the higher the rate will go.
Most Helpful Behalf Reviews
The majority of Behalf reviews found online are generally positive, although those left on our site are mostly negative. Customers who wrote positive reviews appreciate its fast processing and excellent customer service, while those who left negative reviews complained about having issues accessing their accounts—with some having been closed without the patron's knowledge.
Behalf goes above & beyond expectations
"I felt the initial process was easy to do. I got follow-up calls from the company making sure my initial experience went smoothly. When I had a request, it went above and beyond to meet my request and expectations. I am a small business that purchases goods from vendors who have limited payment options. Behalf is accepted by some of my vendors, and using their service saves me lots of time that I would have otherwise lost in utilizing other payment options. I feel their financing options are fair and reasonable, and I will be using their service often."

— Jay Haller
Accounts are deactivated without prior notice
"After a full year of using the service with no problems, Behalf suddenly shut down my account because I was overutilizing it! I had never missed a payment and I have perfect credit, but the algorithms determined I was doing it wrong."

— Austin Storm
Behalf Frequently Asked Questions (FAQs)
Does Behalf charge prepayment fees?
No, borrowers will not be charged any additional fees should they decide to pay their loans off early.
Is there a limitation on the purchases that I can make with Behalf?
While you can use Behalf to purchase almost any goods or services utilized for business purposes, certain limitations still apply. Behalf cannot be used to:
Pay for existing debt, including credit card bills, bank loans, phone bills, travel expenses, educational expenses, rent, and employee payroll.
Pay yourself or your business directly or on behalf of anyone else.
Pay other financial institutions.
When can I request an increase in my purchasing limit?
Behalf customers can submit a purchasing limit increase request for the business once every six months. To do so, they will have to send an email to support@behalf.com. Possible decisions include:
Unable to offer additional purchasing power
Partial increase in the requested amount
Approval for the full requested amount
Bottom Line
Behalf is a great lending solution for startups that do not have as many financing options as established companies. It is also best for businesses that want flexible payment options that their vendors are not willing to extend. The only major drawbacks it has are its high APR and the limited credit line it could lend.
Its application process is very straightforward and requirements are minimal compared to other providers. Those interested just need to sign up for an account to obtain financing of up to $250,000.