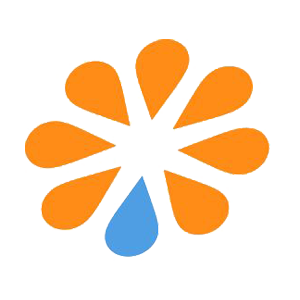 Benetrends is a lender that provides entrepreneurs and small business owners with funding solutions, as well as wealth and financial support services. Founded in 1983, it pioneered 401(k) business financing, which is also known as rollover for business startups (ROBS). It can lend up to $5 million and is best for those who are looking for an experienced provider.
Benetrends Pros and Cons
| Pros | Cons |
| --- | --- |
| Penalty- and tax-free | High setup fee |
| No interest | High monthly maintenance fee |
| Varied lending options and financial services | |
Who Benetrends Is Best For
Startups in need of interest-free financing: Its 401(k) business financing (ROBS) gives you the option to use your 401(k) retirement funds to start a business, maintain an existing one, expand or add more locations, and purchase franchises. All of these without having to pay an interest rate, tax, and penalty.
Businesses looking for an experienced ROBS provider: Being a pioneer of ROBS, Benetrends has facilitated over $4 billion in funding, which helped more than 17,000 entrepreneurs and small businesses coming from different industries. It continues to assist companies, completing about 1,200 ROBS transactions annually.
Benetrends Costs and Terms
| | ROBS |
| --- | --- |
| Loan Amounts | $50,000 to $5 million |
| Repayment Terms | Up to 25 years |
| Repayment Schedules | Monthly |
| Funding Speed | 10 business days |
| Setup Fee | $4,995 |
While Benetrends costs are not published on its website, I found that it has a one-time setup fee of $4,995 and a monthly maintenance fee of $130. Both charges are all-inclusive of the services it provides, which covers your plan and C corporation (C-corp) setup as well as your ongoing retirement plan services.
Additionally, its ROBS plan (called the Rainmaker Plan) includes other critical services—like audit protection, in-house legal support, business valuation, and compliance—which similar providers fail to give or are offered but at an extra cost. Moreover, Benetrends prides itself on having an extremely low audit rate of about 0.05% and claims that it never had a single plan disqualified by an IRS audit.
Do You Qualify for Benetrends Financing?
| | |
| --- | --- |
| Minimum Credit Score | Not a factor |
| Time in Business | Not a factor |
| Retirement savings amount | At least $50,000 |
Unlike other types of financing, Benetrends' ROBS plan does not consider traditional qualification factors, such as credit scores, business tenure, or annual revenues. Instead, it only asks that you have an eligible retirement account with at least $50,000 and that your business is set up as a C-corp to be considered compliant with the IRS and United States Department of Labor (DOL).
Additionally, it should be noted that while most retirement plans are eligible for ROBS, there are a few types that are not qualified. These include Roth individual retirement accounts (IRAs), 457 plans for nongovernmental agencies, and distribution of death benefits from an IRA other than to the spouse.
Benetrends Application Process
Before you start your application, you will need to prequalify first by filling out a short form with your personal information, contact details, retirement funds value, and cash amounts in your checking, savings, and all other accounts. Once you submit the form, you will see the funding options you qualify for immediately, including the maximum loan amount and time of funding.
If you wish to proceed with your application, you may fill out another short form on its website and wait for a representative to contact you and discuss the next steps. Alternatively, you may speak directly with a representative at 267-498-0059 for a faster response.
Benetrends Alternatives 2020
| Company | Best For |
| --- | --- |
| | Businesses that want the highest level of service including free legal consultations |
| | Entrepreneurs looking to fund a franchise with ROBS or ROBS + SBA loans |
| | Startups looking for the most affordable full-service ROBS option available |
| | Exploring funding alternatives on a free online marketplace |
What Business Owners Should Know About Benetrends
It provides other lending options: While its Rainmaker Plan is its flagship product, it also offers Small Business Administration (SBA) funding, securities-backed lines of credit, equipment leasing, loans for women, and conventional business loans. It specifically prides itself on its SBA loan program, claiming that it has a 97%+ loan approval success rate.
It also gives financial support services: Benetrends clients have access to additional resources and services needed to run a business. These include retirement plan services, credit card processing, insurance solution, payroll and human resources (HR) management, legal services, fidelity bonds, and more.
Most Helpful Benetrends Reviews
Most of the recent Benetrends reviews available online are positive. Clients praised its knowledgeable team, who helped them explore the best funding options for their businesses. There are, however, a few negative ratings left by customers who thought its fees are high, and its cancelation policy is unclear.
Great customer support
One customer who left a positive review of Benetrends on Google commended its customer support, especially the consultant who assisted him throughout his application. He narrated how the consultant made himself available for him even on off-duty hours just to meet his schedule and business needs.
High and opaque fees
One client who wrote a negative review on Google said that the fee he's paying was too high compared to the services he received from the company. He added that he had to pay an exit fee when he decided to stop using its services.
Benetrends Frequently Asked Questions (FAQs)
Can I cancel my ROBS plan?
You can cancel with a 30-day notice. However, you must keep in mind that Benetrends will no longer service your account if you do so.
Can I roll over my 401(k) plan from my current employer?
You would need to either use 401(k) funds from a previous employer or be prepared to terminate your employment to roll over these funds from your current employer.
Does Benetrends outsource or use any subcontractors for retirement plan services?
No, it has a full in-house team of industry-certified professionals and does not use subcontractors or outsource its retirement plan services.
Bottom Line
Benetrends' biggest advantage over its competitor is its experience in the ROBS industry. It also provides faster funding, which only takes as early as 10 business days—compared to two to four weeks from other providers. It offers a variety of lending options, long-term financing, complementary wealth and financial support services, and an easy prequalification process.
The only downside to all of these is that it charges higher setup and administration fees. If you aren't sure if Benetrends is right for you, this article on the best ROBS providers is a review of our top choices. Our team looked at a variety of solutions based on rates, fees, and services offered.