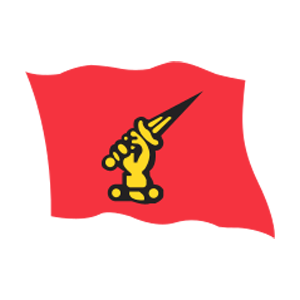 Bibby Financial Services is an invoice factoring company that provides financial solutions to small and medium-sized businesses. It also offers asset-based lending and transportation financing to firms in the apparel, transportation and logistics, staffing, wholesale, distribution, and manufacturing industries. It can fund lines of up to $10 million and is best for startups and growing companies.
Bibby Financial Services Pros and Cons
| Pros | Cons |
| --- | --- |
| Offers nonrecourse invoice factoring | No online application |
| Approves and funds invoices within 24 hours | Not very transparent with its rates and fees |
| Buys invoices that are as much as 90 days overdue | No live chat support available |
| Reputable history and strong financial backing | Caters to limited industries |
Who Bibby Financial Services Is Best For
Startups and companies in growth mode: Its invoice factoring service can provide funding in as early as 24 hours and high loanable amounts of up to $10 million. By having quick access to funding, you can bridge cash flow shortages, proceed with your expansion plans, continue business operations, and increase sales.
Carriers, freight brokers, and transportation companies: Bibby Financial Services offers financing and factoring to owner-operators, freight brokers, and small and midsized trucking companies. It provides you with flexible agreement terms, back-office administration, and a team of transportation specialists.
Those who send out invoices with payment terms of up to 90 days: Bibby Financial Services buys invoices that are up to 90 days overdue, which is longer than what its competitors typically accept (up to 60 days). This is beneficial for businesses with customers who do not pay their invoices on time.
Visit Bibby Financial Services
Bibby Financial Services Costs and Terms
| | Invoice Factoring |
| --- | --- |
| Loan Amounts | Up to $10 million |
| Advance Rates | 92% of the value of your invoice |
| Repayment Terms | Up to 90 days |
| Repayment Schedules | Repaid as invoices are paid |
| Funding Speed | Within one to five days |
Bibby Financial Services costs and rates for its invoice factoring service are not published on its website. However, it has a specific invoice financing solution dedicated to small businesses—called FastTrack—that lays out its exact fees.
FastTrack can approve lines of up to $250,000 within 24 hours―five days for initial funding―advance up to 90% of your invoice value, offer short-term contracts, and charge a simple flat fee of 3.5% for each invoice. If you need bigger loan amounts, you may speak with one of its loan experts or request a quote on its website.
Do You Qualify for Bibby Financial Services Financing?
| | |
| --- | --- |
| Minimum Credit Score | Not a factor |
| Time in Business | Not a factor |
| Gross Annual Revenue | $500,000 to $50 million ($20 million to $150 million for asset-based lending) |
Bibby Financial Services' qualifications are highly dependent on the creditworthiness of your customers rather than that of your business. Your business could be suitable to use its factoring service if you provide goods and services to other businesses and issue your customers with credit terms of 30 to 90 days.
For its FastTrack program, borrowers should not have recent bankruptcies, Uniform Commercial Code (UCC) filings or other lean mortgages against the company, and past-due taxes.
Bibby Financial Services Application Process
You can start your application process with Bibby Financial Services by requesting a quote from its website or by submitting an online FastTrack factoring application for those who only need $250,000 or less in financing. You may also call the lender directly at 877-882-4229. Whichever way, you will need to speak to one of its experts, who will discuss your qualifications and options.
Visit Bibby Financial Services
Bibby Financial Services Alternatives 2020
| Invoice Factoring Companies | Best for |
| --- | --- |
| | (Best overall) Self-service, next-day factoring with no limit |
| | Quick invoice factoring up to $5 million |
| | Nonrecourse factoring up to $10 million |
| | Monthly contract factoring up to $20 million |
| | Short-term invoice factoring up to $5 million |
| | Freight factoring up to $20 million |
What Business Owners Should Know About Bibby Financial Services
It offers nonrecourse factoring: One of the biggest advantages of factoring with Bibby Financial Services is that you won't have to buy back the invoices if your customers don't pay the lender. This gives you peace of mind, knowing that you can keep a steady cash flow if this happens.
It has solid financial backing: Its mother company, Bibby Line Group, is a multinational company that has been in operation since 1807 and has been providing factoring service since 1982. Additionally, Bibby Financial Services was recently acquired by Global Merchant Fund Corp., which is a leading provider of financial solutions in the United States—allowing the lender to expand its financing services.
Most Helpful Bibby Financial Services Reviews
Bibby Financial Services reviews found online are generally positive. Customers who left positive feedback like its knowledgeable and accommodating customer support team while those who gave negative ratings complained about high fees, unfulfilled promises, and contract breaches.
Fast funding and prompt support
One client, who has been with Bibby Financial Services for two years, wrote a positive review on Trustpilot commending its team's responsiveness. She said that the lender was able to provide her company with the funding it needs in a timely manner, helping her manage her business effectively.
Unfulfilled expectations and promises
One customer who wrote a negative review on Trustpilot expressed his frustration with the lender's inability to pay the promised advance rate for his invoice value. He added that he got low credit limits, high holdbacks, and high charges—all of which were the opposite of what was promised to him before he signed a contract with the lender.
Bibby Financial Services Frequently Asked Questions (FAQs)
What other types of financing does it provide?
It also offers asset-based lending—funding lines between $1 million and $10 million—and transportation financing with funding lines of up to $4 million.
Does Bibby Financial Services have physical branches?
It has 10 offices located in California, Georgia, Illinois, New York, Ohio, Pennsylvania, Tennessee, and Texas. It also has a network of local companies throughout the US that can deliver expert opinions and rapid decisions.
Bottom Line
Small to medium-sized businesses would be happy to know that Bibby Financial Services offers several advantages over other invoice factoring companies. It approves and funds invoices within 24 hours, accepts invoices with repayment terms of up to 90 days, and provides nonrecourse factoring.
On the flip side, it caters to limited sectors and does not provide much information on its factoring service rates and costs. It also does not have an online application and live chat support, which are both very common among lenders and invoicing companies. If you aren't sure if Bibby Financial Services is right for you, then this article on the best invoice factoring companies is a review of our top choices. In this guide, we compared the top providers according to their maximum funding amount, expected annual percentage rate (APR), and funding speed.