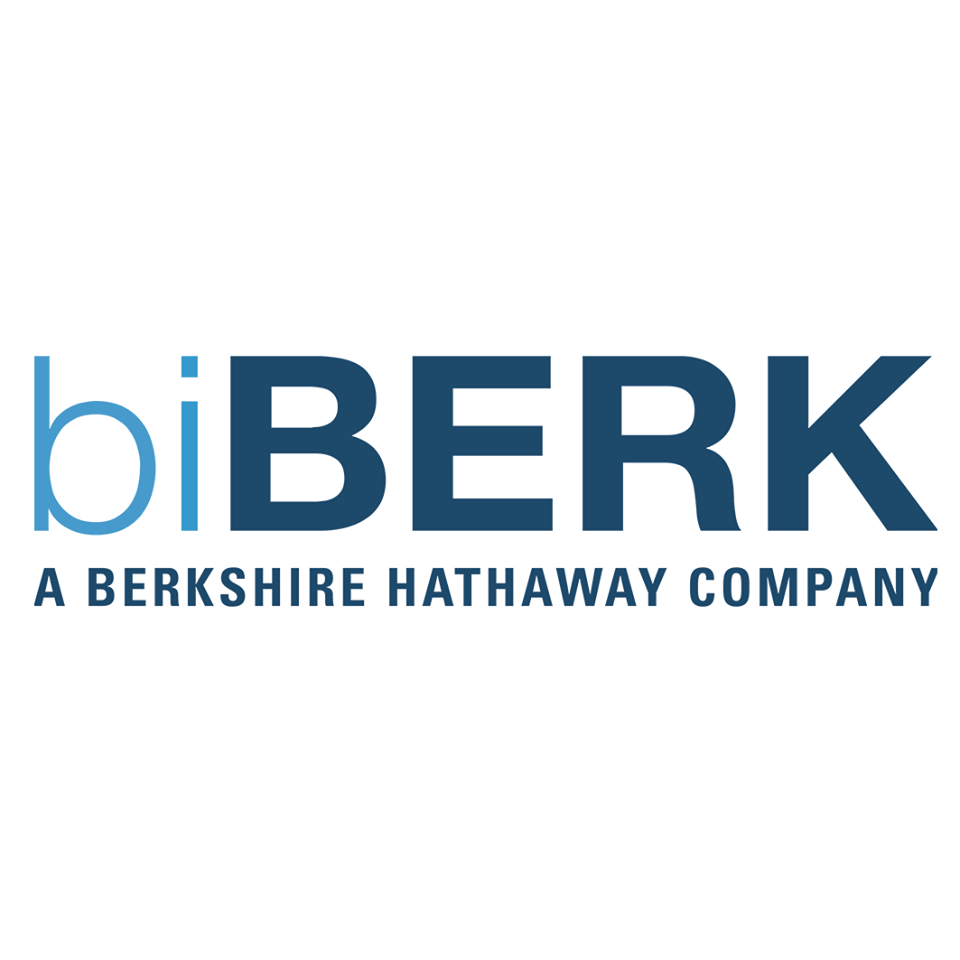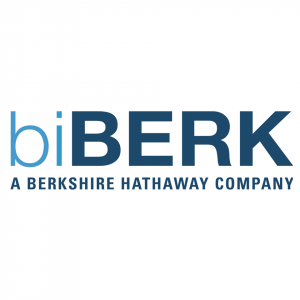 biBERK is a commercial insurance provider that helps small to midsize business owners quickly and easily buy insurance policies to protect their businesses. Founded in 2015, it is recommended by more than 100,000 satisfied customers and backed by industry giant—Berkshire Hathaway Insurance Group. Its plans start at $200 per month and are best for those who need immediate coverage.
biBERK Pros and Cons
| Pros | Cons |
| --- | --- |
| Sells insurance policies directly | Does not offer as extensive coverages as the other providers |
| Works exclusively with business customers | Outsources some of its policies to Geico |
| Lets you request a quote and buy insurance online | |
| Strong financial affiliation | |
Who biBERK Is Best For
Businesses that need quick coverage: biBERK provides instant quotes and even lets you buy insurance policies online, which helps you save time and get coverage almost immediately. This is handy for retail businesses that want to have instant general liability insurance and for companies that need workers' compensation insurance to meet legal requirements with new hires.
Small businesses that are looking to save on insurance costs: biBERK's other advantage over similar providers is that it sells policies directly to you, cutting out the middlemen and saving you some money.
Those who want a provider with strong financial backing: The provider is affiliated with the Berkshire Hathaway Insurance Group, a powerful insurance institution. Moreover, most of its major insurance subsidiaries are rated A++ by A.M. Best Company and AAA by Standard & Poor's Corporation.
biBERK Pricing
biBERK's  business insurance products are customized, so costs are determined by several factors like your industry, coverage level, policy limits, number of employees, revenue, business tenure, and more. For example, its worker's compensation premium ranges from 75 cents to $2.75 per $100 in wages.
It also claims that its policies cost 20% less than those of similar providers since it sells policies directly to customers. In addition, biBERK lets you save a couple more dollars if you choose to pay your premiums via autopay. Listed below are the average premium amounts published on biBERK's website.

| Insurance Coverage Type | Pricing |
| --- | --- |
| Workers' Compensation | 75 cents to $2.75 per $100 in wages |
| Professional Liability | Starts at $300 per month |
| General Liability | Starts at $275 per month |
| Property and Liability | Starts at $500 per month |
| Umbrella Policy | $200 to $400 per year |
| Commercial Auto | Customized |
Workers' Compensation
Workers' comp requirements vary depending on your state. At the most basic, premiums are based on your gross annual payroll, your claims history, the risks involved in your employees' roles, your type of business, and state laws.
Professional Liability
Also known as errors and omissions, professional liability insurance is best for those providing professional services, such as accountants, consultants, bookkeepers, financial analysts, executive coaches, corporate trainers, and graphic designers, among others.
biBERK's professional liability insurance can protect you against more than just claims relating to omissions, negligence, or errors. This protection includes cyber liabilities, claims arising from services provided in the past, and legal costs associated with groundless claims.
General Liability
This coverage is best for businesses in the following industries: retail stores and services, professional services, contractors, auto service and repair, wholesalers and distributors, transportation, recreation, food service, and healthcare.
biBERK claims that its policyholders are paying $1,000 less compared to those who get their general liability insurance policies from similar providers.
Property and Liability
Also called a business owner's policy (BOP), this is a customizable plan that combines general liability and commercial property insurances (along with other coverages).
biBERK lets you increase your BOP coverage limit and add industry and risk-specific endorsements that can enhance and modify your coverage. Additionally, it provides a more comprehensive BOP, called Package Policy, that is designed to meet the more complex insurance needs of larger companies.
Umbrella
Also known as commercial excess, it gives you extra coverage for claims that fall outside the coverage limits of your current policy. biBERK's umbrella policies are issued in $1 million increments, and the premium amount depends on your business activities, number of employees, annual revenue, industry, number of years in business, and claims history.
Commercial Auto
This ensures your business vehicles and provides coverage for liability, collision, comprehensive, personal injury medical payments, and uninsured motorist exposures. One important thing to note is that biBERK partners with sister company, Geico, to provide commercial auto insurance. This means that you should be comfortable working with Geico if you wish to get this type of coverage.
biBERK Alternatives 2020
| Insurance Company | Best for |
| --- | --- |
| | (Best overall) Industry-leading customer care and specialized packages at competitive prices |
| | Home-based business owners looking for affordable coverage |
| | Small- to midsized businesses that want help with risk management |
| | International coverage for business transactions and trips |
| | Technology businesses seeking errors & omissions insurance that includes cyber liability |
| | Manufacturing companies that need small business insurance plus industry-specific coverage |
| | Professional liability coverage added to a business owner's policy (BOP) |
| | Liquor stores and restaurants that need liquor liability included in their BOP |
| | Delivery and transportation businesses requiring affordable commercial auto insurance |
| | Startups, particular tech companies that need management liability insurance immediately |
biBERK Features
biBERK's features and services are designed to make its clients' experience easier and listed below are some of its most notable ones.
Three-step coverage: biBERK can provide instant coverage in as simple as three steps: answering a few questions, choosing your coverage, and processing payment. All of which can be done entirely online—saving you time and effort.
Online purchase and automatic payment discounts: biBERK can help you save as much as 20% if you purchase your insurance online. It also offers other discounts like payment deductions on your premiums if you choose to pay through autopay.
Loss control services: It provides you and your employees access to an online safety training library with 350-plus training modules, video, and instructional materials, which create a safer working environment. This helps your business reduce your claims history and ultimately lower your insurance costs.
Nationwide coverage: As part of Berkshire Hathaway Insurance Group, it can provide insurance coverage to most states, where some providers may not be able to cater.
Claim filing: biBERK policyholders have access to 24/7 claim filing through its website, by phone, or via email. While filing a claim is made easy, there are, however, a few reviews from biBERK customers online that say getting paid for a claim can be difficult.
Certificates of insurance online requests: biBERK lets you conveniently request for a certificate of insurance online whenever you need one. This keeps you away from long delays in receiving the document and even saves you money since it is a free feature.
Most Helpful biBERK Reviews
The majority of the biBERK reviews online are positive. Customers who left positive ratings were happy with its professional customer support team and straightforward processes. There are also recent reviews from policyholders who expressed their gratitude to the provider after they received a 20% reduction on their premiums to help with the current Covid19 situation.
There are, however, a few negative feedback left by customers who complained about unprocessed claims, incorrect policy quotes, and sudden policy cancellations.
Great service at a fair price
One policyholder who wrote a positive review of biBERK on Facebook commended its responsive experts, who were always clear in providing her with information and answers to her question. She also appreciates how its representative helped her navigate to find the best insurance option for her business at a fair price.
Issues with claims processing
One customer who left a negative review of biBERK on Facebook said that she has been processing a claim for a medical bill for four months, yet she still hasn't received the payment. She added that her agent just kept telling her that she will get paid soon.
biBERK Frequently Asked Questions (FAQs)
Every business situation is unique, and small business owners should seek out answers before selecting an insurance provider. We've gathered some of the most frequently asked questions about biBERK below and answered them.
Can I cancel my policy?
Yes, you can. However, you may only do so by calling biBERK as it does not honor cancellation requests sent through email or via voicemail.
Will my policy renew automatically?
If your policy is eligible for renewal, you will receive a billing notice 30 to 60 days in advance of the new policy's effective date. Just make sure to make the required down payment in advance of the renewal policy's effective date.
Does biBERK offer temporary coverage?
No, its coverage is offered in only one-year policies.
Our Top Business Insurance Provider Picks
In case you still are not sure if biBERK is right for you, then this article on the best small business insurance companies is a review of our top choices. In this guide, we reviewed several providers and narrowed them down to our top picks based on key criteria like coverage types, customer service, and pricing.