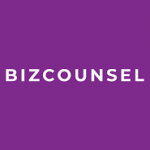 BizCounsel is a legal service provider that offers unlimited on-call attorney advice for its members. It specializes in leases, debt collection, business contracts, employment issues, regulatory compliance, intellectual property, corporate governance, and more. Its plans cost anywhere from $89 to $189 per month, and it's best for small business owners.
BizCounsel Pros and Cons
| Pros | Cons |
| --- | --- |
| Great and affordable services | Appointment scheduling issues with the attorneys |
| Competent lawyers | |
Who BizCounsel Is Best For
Small businesses: BizCounsel provides small businesses with the same quality of legal advice provided to huge enterprises at a much more affordable price. It also gives less transactional and more personalized relationships while keeping the costs down.
BizCounsel Pricing
The BizCounsel pricing scheme is based on three plans: Basic Membership ($89 per month), Preferred Membership ($129 per month), and Elite Membership ($189 per month). The main differences between the plans are the numbers of employees supported, contract reviews included, and custom contract drafting credits and rollover.
Membership Options

Pricing
($/Month)

Numbers of Employees

Basic

$89

0–1

Preferred

$129

2–16

Elite

$189

16–49
Basic Membership
The Basic Membership option includes unlimited consultation with a dedicated attorney, unlimited tax services, Registered Agent services, and custom contract drafting. It also entitles its members with contract reviews that cost anywhere from $150 to $300, depending on the number of contract pages to be audited.
Preferred Membership and Elite Membership
These have the same features except the number of employees supported. It has everything the Basic Membership has, plus a contract drafting credit ($50 per month) and drafting credits rollover for six months. Its contract review costs are also lower, priced anywhere from $85 to $150, with two free under-10-pages contract reviews per month.
BizCounsel Services
BizCounsel services are set to help small business owners keep their businesses compliant by providing them with legal and tax advice. Here are some of BizCounsel's most important features.
Unlimited On-call Attorney Advice
BizCounsel members are entitled to unlimited legal consultations all-year-round without having to pay an hourly rate. They are also assigned the same attorney from day one and can schedule an appointment anytime they need legal assistance. This is advantageous and makes work quicker and more efficient since both parties are already familiar with each other.
Contract Drafting
BizCounsel offers custom drafted agreements tailored to its members' specifications. It provides discounted flat-fee contract drafting that ranges from $95 to $750 if you have a BizCounsel plan or $100 to more than $1,300 for those without a plan.
Contract and Document Reviews
BizCounsel attorneys may review documents and contracts, suggest edits, and make necessary changes. The cost of contract reviews ranges from $85 to $300 and varies depending on the number of contract pages and type of membership.
Tax Services
BizCounsel members are provided with unlimited on-call tax advice and planning consultations. They are also eligible for discounted business tax preparation rates.
Registered Agent Services
BizCounsel helps corporations and limited liability companies (LLCs) stay compliant with registered agent services by assisting them with requirements, such as a registered agent and a registered office.
Which Legal Service Provider Is Right for You?
Most Helpful BizCounsel Reviews
Clients who left BizCounsel reviews online are generally happy and satisfied with its services. Many commended its knowledgeable lawyers who provide informative legal advice. There are a few clients, however, who left negative BizCounsel reviews and complained about appointment scheduling issues and lack of communication.
Great personal service
"I started using BizCounsel so that I could better understand how my insurance would cover my business needs. The attorney that I worked with was fantastic and even helped me with some other items that I didn't even think about."
—Andrew Slater
Appointment scheduling issues
As of the date that this article was written (Jan. 6, 2020), there aren't many up-to-date negative BizCounsel reviews online. However, clients who left reviews expressed disappointment in appointment no-shows from attorneys and the lack of communication from them, causing delays in the part of the clients. One patron also complained about his personal information having been accessed without his permission.
BizCounsel Frequently Asked Questions (FAQs)
Are BizCounsel attorneys fully licensed?
Yes, they are in good standing with the state bar. They also graduated from American Bar Association (ABA)-accredited law schools and have an average of a decade of experience. Those interested may visit its website to review each of its attorneys' track record and expertise.
How can members ask legal questions from their dedicated attorneys?
Members need to book an appointment for their inquiries, and then their dedicated BizCounsel attorney will call them at their scheduled time to respond to all their legal questions.
What kinds of legal issues can I consult with my attorney?
Your BizCounsel attorney can advise you on most legal issues that affect small businesses. These include vendor and customer contracts, client disputes, lease agreements, employment matters, service contracts, debt collection, corporate formation, and regulatory compliance. However, there may be some limitations. You may check BizCounsel's website and Legal Plan Contract for more details.
Our Top Legal Service Provider Picks
If you aren't sure if BizCounsel is right for you, this article on the 5 Best Online Legal Services is a review of our top choices. Our team looked at a variety of solutions and narrowed down our recommendations based on price, features, and customer support.
Disclaimer: The following information was provided by BizCounsel and does not necessarily reflect the views of FitSmallBusiness.com.

What is BizCounsel?
BizCounsel is the modern and affordable way to have a top attorney dedicated to you and your business today, tomorrow, and all year through. Our mission is simple – to give you easy access to legal protection and real legal work without having to pay by the hour. By combining technology with tailored, one-on-one advice, we make sure that all businesses, not just Fortune 500 companies, get the legal help they need. That includes contract reviews, agreement drafting, demand letters, and advice on your schedule. Now, before you sign anything, you can have a real pro look over it first – instead of taking your chances and hoping for the best. Why not add an attorney to your team today?
Highlighted Features
BizCounsel News & Activity
CEO Quote
"At BizCounsel, we're fundamentally changing the way small business owners interact with attorneys. For an affordable, fixed monthly fee, BizCounsel members can get legal advice from our network of dedicated business attorneys, without paying by the hour. You'll never have to scramble for an attorney again. You'll have an attorney who's got your back – today, tomorrow, and every day."

-Brian Liu, CEO
BizCounsel Customer Service
Exceptional customer service is here for you Monday through Friday, from 7am to 7pm, PST (10a-10p EST). BizCounsel has truly hired the best in client relations. But anyone can say that – see for yourself! Give us a call at 800-815-0095 and talk to Michael, Drew, Aja, Bryce, or Caty, or even any of the founders – we'll take good care of you.
BizCounsel Unique Features
A dedicated attorney all year through to get real legal work done. BizCounsel was developed by the team behind LegalZoom. We spent 15 years breaking barriers to make legal services more affordable. Now, we're using that experience to help you protect what you've already built.