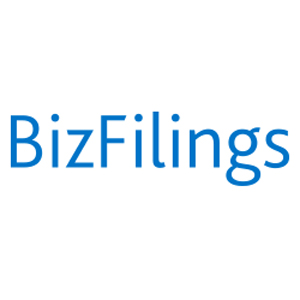 BizFilings is an online legal service provider that offers business formation solutions for different entities. It also provides compliance management and business filing services. Its business formation packages cost $99 to $434 + state fees. It is best for entrepreneurs who need assistance in incorporating their businesses and those who need registered agent services.
BizFilings Pros & Cons
| Pros | Cons |
| --- | --- |
| Affordable pricing | No access to legal advice |
| Great customer support | Does not provide 24-hour customer support |
| Services available in all 50 states in the U.S. | |
Who BizFilings Is Best For
Entrepreneurs who need assistance in incorporating their businesses: BizFilings can process incorporation of different business types, including limited liability corporation (LLC), C corporation (C-corp), S corporation (S-corp), nonprofit, and Doing Business As (DBA), among others.
Businesses that need services from a registered agent: A registered agent receives official correspondence from the state on behalf of the business owner, including service of process and legal notices. BizFilings assures that its customers receive their legal and business documents on time.
BizFilings Pricing
BizFilings' pricing for its business formation packages ranges from $99 to $434 + state fees. It also offers services for compliance: registered agent services ($164/one year), business license research ($99), BizComply or its business compliance management tool ($75/year), and business forms templates ($39), among others.

Products and Services

Pricing

Business Formation

$99 to $434 + state fees

Registered Agent Services

$164 per year

Business License Research

$99

BizComply

$75 per year

Business Forms Templates

$39
Several types of filing services, such as obtaining a federal tax ID, dissolution, and foreign qualification, are also available with prices ranging from $79 to $219 + filing fees. Certified documents, such as a certificate of good standing, apostille, and certified copies of business formation documents, are also offered with prices ranging from $35 to $178 + state fees.
Business Formation Packages
BizFilings offers business formation services for different entity types, including LLCs, C corporations, S corporations, nonprofits, limited partnerships (LPs), and limited liability partnerships (LLPs). Pricing varies depending on the state of formation.
Its formation services come in three packages: Basic ($99 to $174 + state fees), Standard ($229 to $244 + state fees), and Complete ($359 to $434 + state fees). The main differences between the packages include the expedited processing service, federal tax ID obtainment service, registered agent services, and more.
Nevada is the most expensive state to form a business in. Its Basic package costs $174, the Standard package is $244, and the Complete package is $284. The State of Washington charges the most expensive Complete package at $434.
Filing DBA is available for $99, excluding state and name check fees. Registration for sole proprietorship and benefit corporation (B-corp) is also offered. However, no pricing information is available on its website.
Registered Agent Services
BizFilings' registered agent services are free for six months for those who want business formation or foreign qualification services. If purchased separately, it costs $164 for one year.
Business License Research
This service helps entrepreneurs understand the specific licenses, permits, and tax registrations needed to operate their business. It also provides them with all the required application documents and filing instructions.
BizComply (Business Compliance Management Tool)
BizComply is an online tool that sends notifications to businesses about their upcoming events and provides tools to manage their compliance requirements. It features an alert manager, company dashboard, and forms library.
Business Forms Templates
BizFilings has a compact disc (CD) that contains customizable business form templates in PDF and Microsoft Word formats. Available templates include bylaws, notices for director and shareholder meetings, resolutions, corporation summaries, annual requirements checklist, operating agreements, minutes for members and manager meetings, partnership agreements, financial forms, and miscellaneous agreements.
Users can access the CD in Windows (Pentium II or later) and Macintosh (G3 or later). The CD is included in the Standard and Complete plans of the business formation packages. It can be purchased separately for $39.
Other Compliance Products
Businesses that are in need of a compliance kit and seal may purchase it for $99. A business ownership certificate is also available for $1.25 each (minimum of 20 certificates per purchase).
Business Filing Services
BizFilings also offers the following filing services: foreign qualification ($219 + state fees), business dissolution ($179 + state fees), name amendment ($149 to $199 + state fees), share amendment ($149 to $199 + state fees), obtaining a federal tax ID ($79), business reinstatement ($179 + state fees), and business conversion (customized).
Certified Documents
Certified documents are also available in BizFilings, including a certificate of good standing ($39 + state fees), rush certificate of good standing ($178 + state fees), apostille ($35 + state fees), and certified business formation documents ($39 + state fees).
BizFilings Alternatives 2020
| Online Legal Services | Best For |
| --- | --- |
| | Fast and affordable business registration and formation |
| | Affordable business formation and legal document review |
| | Dedicated business attorneys for established businesses |
| | Easy online access to legal forms and legal advice |
BizFilings Features
BizFilings' key services are focused on forming different types of business entities. It also provides compliance and filing services. Below is a detailed description of some of its available services:
Business Formation
BizFilings provides services to help companies form an LLC, S corporation, C corporation, nonprofit, LP, and LLP in any of the 50 states in the United States. It also offers registration for DBA, sole proprietorship, and benefit corporation (B-corp). Businesses need to disclose the required information about the business and BizFilings will take care of the formation process.
All types of business entity formations are available in all states in the U.S., except for the B corporation. Currently, B-corp formation is only allowed in 27 states.
Registered Agent Services
All formation packages offered by BizFilings include a registered agent service. Businesses are required by states to obtain services from a registered agent. A registered agent's responsibility is to receive important documents from the state, such as service of process, state mail, and tax documents.
The service also includes franchise tax filing reminders, annual report filing alerts, and the BizComply management tool, among others.
Annual Report Service
Most states require businesses to submit an annual report to maintain compliance and good standing. BizFilings can help simplify the process of submitting annual reports and ensure that the required documents are filed accurately and in a timely manner. It notifies clients on the status of their filing.
Foreign Qualification Service
LLCs and corporations that are planning to operate outside their state of formation should register for a foreign qualification. BizFilings offers services to handle the entire process and documents needed for a foreign qualification.
Business Dissolution
BizFilings also provides assistance to businesses that have decided to stop their operations and close their businesses. Its team of experts can prepare and file the Articles of Dissolution to the state to formally close their business. Completed documents will be shipped back to the business owner.
Federal Tax ID
BizFilings can help businesses to obtain a federal tax ID or employer identity number (EIN) from the internal revenue service. Businesses need an EIN to hire employees or when applying for a business bank account.
Most Helpful BizFilings Reviews
As of the date this article was written (March 2, 2020), there are very few BizFilings reviews available online. Some users said that it offers a reasonable pricing scheme, and others commended its customer support representatives for being responsive and helpful in addressing their concerns.
Professional customer support
"Kelley (from BizFilings) answered all of my questions with prompt, professional service. She got me the help I needed and made the process painless. I am very happy with the dealings I've had and will definitely use them in the future!"

— Kevin DeBauch
BizFilings Frequently Asked Questions (FAQs)
What payment methods does BizFilings accept?
BizFilings accepts payments made using major credit cards: Visa, Mastercard, and American Express. It also accepts online payments through PayPal, as well as personal checks and wire transfers.
What resources does BizFilings provide its users?
There are several types of resources available in BizFilings, such as guides, interactive tools, webinars, podcasts, and toolkits.
How can users contact BizFilings' customer support?
Users can reach BizFilings' customer support team through phone from Monday through Friday, from 8:00 a.m. to 7:00 p.m. Central Time. They can also reach the support team via email and chat (available on its website).
Our Top Legal Service Picks
If you are not sure if BizFilings is right for you, this article on the Best Online Legal Services is a review of our top five choices. Our team looked at a variety of solutions and narrowed down our recommendations based on affordability, types of forms available, access to lawyers, registered agent service, and ease of use.