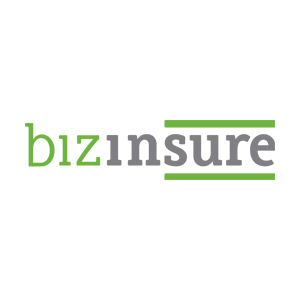 BizInsure is an online insurance broker that offers general liability, business owner's policy (BOP), professional liability, and workers' compensation insurance coverage. It is licensed in all 50 states and provides instant quotes online. It is best suited for budget shoppers looking for low-cost, clear, and accurate all-in prices.
BizInsure Pros and Cons
| Pros | Cons |
| --- | --- |
| Can get free quotes online | May not immediately get instant quotes due to uniqueness of situation |
| Offers insurance to more than 40 industries and occupations | Limited number of insurance coverages offered |
| Partners with top-rated insurance carriers | Does not offer mobile app |
| Can be contacted via email, phone, and through social media like Facebook or Twitter | Website is not user-friendly |
| Offers discounts to members of certain organizations | |
Who BizInsure Is Best For
Consultants: BizInsure's low-cost professional, general and BOP liability coverages can help protect all aspects of your business. It can also help you decide which product best suits your needs.
Home-based businesses: Not only does BizInsure cover many types of home businesses, including home healthcare and personal training, its cost-effective and flexible payment schemes can help home-based businesses work out a payment schedule easily.
BizInsure Pricing
BizInsure's pricing varies depending on the coverage: General Liability (starts at $33/month), Professional Liability (starts at $47/month) and BOP (starts at $42/month). The main differences between the policies include the risks covered and access to premium features like expert advice.
Specific quotes for each policy are also available on its website. However, requests for these prices may not be obtained depending on the uniqueness of your business. When that happens, business owners need to answer additional questions to provide accurate quotes.
However, in the instance that you do get the quotes, BizInsure provides you with the appropriate price and partner carrier that is best suited for your business. It also offers three easy ways of paying premiums.
Monthly Payment
First payment is made via credit card or debit card
Remaining payments are made via checking account
Finance charges are less than $4 per month, which is included on the premium
Quarterly Payment
First payment is made via credit card or debit card
Remaining payment are made via checking account
Finance charges are less than $10 per quarter, which is included on the premium
Pay in Full
Can pay the full premium via credit card
No additional fees apply
BizInsure Alternatives 2020
| Business Insurance Broker | Best For |
| --- | --- |
| | New business owners who want expert advice to help determine the coverage they need |
| | Sole proprietors and microbusinesses that need general liability and professional liability insurance |
| | Ecommerce businesses looking for cyber liability insurance and cybersecurity resources |
| | Tech-savvy business owners who prefer to easily manage their policies online |
| | Contractors who see declines because of high-risk operations |
| | Technology-based businesses that need coverage within 48 hours |
| | High-growth businesses that want directors & officers insurance for investors and their board |
BizInsure Features
While BizInsure offers the basic insurance coverages, including general liability, professional liability, workers' compensation, and BOP, what makes it unique is how it makes sure to immediately give you a quote when you answer a few questions about the nature of your business. It can even give you quote comparisons from different partner carriers. Below are some of the features of BizInsure.
Industry-specific Insurance Information
BizInsure offers extensive information to a number of the industries that it offers insurance with. Additionally, they provide accurate examples of how each insurance coverage can help business owners be covered against lawsuits and bodily harm.
Instant Quotes Available
BizInsure offers instant quotes by answering a few questions about your business. Once done, business owners can get quotes from BizInsure's partner carriers that apply to both the area and the nature of business. Quotes are also being offered annually, quarterly, and monthly, depending on which payment option is best suited for the business.
Top-notch Partner Carriers
BizInsure's partner carriers are top-notch and are considered to be among the best in the country. These partner carriers include CNA, Hiscox, Liberty Mutual, Philadelphia Insurance Companies, USLI, The Hartford, and Chubb, among others.
Summary of BizInsure Reviews
There are only a few BizInsure reviews available online. Some of the positive comments left by its clients reported positive feedback on its reliability in resolving issues. They also commented that issues are resolved quickly and accurately and that its processes are streamlined. Of the negative feedback I found online, clients have noted how some customer representatives did not answer calls and are ignorant of what BizInsure is offering.
BizInsure Frequently Asked Questions (FAQs)
Every business situation is unique, and small business owners should seek out answers before selecting an insurance provider. We've gathered some of the most commonly asked questions about BizInsure below and answered them.
How does BizInsure get compensated?
BizInsure's primary compensation for the services being offered are in the form of commissions, fees, or a combination of both. Commissions are paid by the partner carriers, and the percentage set by the partner carriers are included in the insurance premium being paid by its policyholders.
As a member of an organization, can I get discounts when I apply for insurance with BizInsure?
It is possible to get discounts of up to 10% or more on the total cost of the insurance policy, and even pay zero broker fees if you are members of the following:
Optin
NCHRA
Career Thought Leaders (CTL)
BopLine
Our Top Business Insurance Provider Picks
In case you are still not sure if BizInsure is right for you, then this article on the best business insurance brokers is a review of our top choices. In this guide, we reviewed several brokers and narrowed them down to our top picks based on key criteria like price, carrier and policy options, customer reviews, and additional benefits.