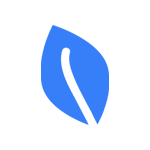 BlueVine is an online lender that allows small business owners to secure capital to grow their businesses. It offers funding solutions such as business lines of credit, short-term loans, and invoice factoring. The requirements vary depending on the type of loan a borrower needs, which is typically three months to six months in business and with at least $100,000 of business revenue annually.
BlueVine Pros & Cons
| Pros | Cons |
| --- | --- |
| Easy application process | High rates |
| Fast funding | Some rejected invoice factoring requests/line of credit draws |
| Good customer support | |
Who BlueVine Is Best For
B2B companies: Business-to-business (B2B) companies that process invoices can sell unpaid invoices to BlueVine at a discount so they can get earlier access of up to 90% of their funds.
Small businesses: BlueVine's short-term loans and lines of credit are great for small businesses that struggle with cash flow and have lower qualifications.
BlueVine Costs & Terms
| | Short-term loan | Line of Credit | Invoice Factoring |
| --- | --- | --- | --- |
| Loan Amount | Up to $250,000 | Up to $250,000 | Up to $5 million |
| APR Range | 18.2% to 78% | 15% to 78% | 13% to 70% |
| Repayment Term | Six or 12 months | Six or 12 months | As invoices are collected |
| Repayment Schedule | Weekly | Weekly or monthly | None |
| Funding Speed | Same day | Same day | Next day |
BlueVine offers up to $250,000 of short-term loans and lines of credit, and it can factor up to $5 million in invoices per month. APRs for short-term loans range from 18.2% to 78%, 15% to 78% for lines of credit, and 13% to 70% for invoice factoring. Repayment terms are six to 12 months for short-term loans and lines of credit; for invoice factoring, it's as invoices are collected.
Do You Qualify for BlueVine Financing?
| | Short-term loan | Line of Credit | Invoice Factoring |
| --- | --- | --- | --- |
| Minimum Personal Credit Score | 600 | 600 | 530 |
| Minimum Time in Business | Six months | Six months | Three months |
| Minimum Annual Revenue | $100,000 | $100,000 | $100,000 |
BlueVine Application Process
Applying for a loan with BlueVine requires creating an online account on its website. It will require applicants to provide basic personal and business information and submit three months of the most recent bank statements. A representative from BlueVine will then contact the applicant to give him a walk-through of the process and address any concerns or questions.
As per BlueVine's website, the initial loan approval will take approximately 24 business hours.
Once approved, the following turnaround times can be used as guidelines:
Short-term loans: Receive funds within a few hours via bank wire (with a $15 fee) or via ACH (for free) within one to three business days.
Lines of credit: Begin drawing funds from the line immediately.
Invoice factoring: Sell invoices immediately or up to 24 hours (if you're selling invoices from customers unfamiliar to BlueVine, a creditworthiness assessment will be done).
Top Lender Providers 2020
| Company | Best For |
| --- | --- |
| | Same-day business line of credit up to $250,000 |
| | Fair credit borrowers and funding up to $100,000 |
| | Monthly payments with funding up to $250,000 |
| | Quick funding on a traditional line of credit up to $100,000 |
| | Comparing multiple financing options on a free marketplace |
Most Helpful BlueVine Reviews
BlueVine reviews are generally positive. Borrowers who gave the company positive feedback liked its easy application process, quick funding, and helpful customer support. Others mentioned that it has high fees, and some complained that their draws to their line of credit or their requests for invoice factoring are sometimes rejected.
Fast approval & quick access to funds
"BlueVine offers small business owners loan options to address short-term financing needs. It is very easy and quick to set up, and you can access your funds in no time, so it's great if you need help really fast (it usually takes up to 12 hours to get approved, and for some plans—10 minutes). It's very ideal to deal with unpaid invoices and it even considers customers who have bad credit."

— Gintarė Bespalovaitė
There are times when it rejects invoice factoring requests
"Many times, the program rejects several of my requests. It does not allow me to give credits sometimes, and I find it exasperating."

— Valentina Gutierrez
BlueVine Frequently Asked Questions (FAQs)
Does BlueVine offer unsecured financing?
Yes. Although BlueVine does not require any collateral, fundings are backed by a personal guarantee and a general lien on the business assets.
Does BlueVine charge a termination fee?
No. Borrowers can cease using BlueVine at any time without incurring any fees or penalties, as long as they don't have any outstanding balances.
For factored invoices, what will happen if my client does not pay?
In that case, you can pay BlueVine directly through their website or you can request to be enrolled in an installment plan.
Bottom Line
For businesses struggling with cash flow and needing faster processing than traditional lenders, BlueVine can be a good option as it offers several products that a business may qualify for, including short-term loans, lines of credit, and invoice factoring. Although its rates seem to be higher than some of its competitors, its borrower qualifications are some of the lowest business owners can find for alternative lenders.