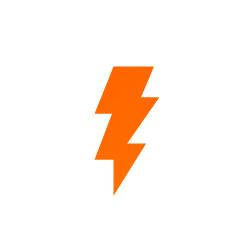 BoldLeads is a lead generation real estate software designed for Realtors based in North America. Its features include customer relationship management (CRM), marketing automation tools, landing pages, and ad targeting. It costs $299 to $899 per month and is best for real estate businesses that want to streamline their overall lead generation and nurturing initiatives.
BoldLeads Pros and Cons
| Pros | Cons |
| --- | --- |
| High quality and volume of leads | Limited area of coverage |
| Less competition due to its one agent per ZIP code rule | Initial learning curve |
| Responsive and helpful customer support | |
Who BoldLeads Is Best For
Big real estate firms: Big teams that handle large volumes of clients can benefit from the lead-generation and nurturing tools of BoldLeads.
Real estate sellers, buyers, and broker: It simplifies the process for real estate professionals by handling every step of their advertising efforts and supplying quick setup marketing automation tools.
BoldLeads Pricing
BoldLeads pricing is based on four subscription options: Buyer Pro Plan ($299 per month), Seller Pro Plan ($299 per month), Buyer and Seller Pro Plan ($589 per month), and Broker Pro Plan ($899 per month). The main differences between the plans are the users' role as an agent, seller, or broker as well as their targeted leads.
Plans

Monthly Pricing

($/Month)

Annual Pricing*

($/Month)

Buyer Pro

$299

$269

Seller Pro

$299

$269

Buyer and Seller Pro

$589

$500

Broker

$899

$769
*Annual plans are paid in full at the start of the billing cycle.
Buyer Pro Plan
The Buyer Pro plan gives real estate agents the power to attract qualified buyers into their sales funnel through managed Facebook ads that send local traffic to their landing pages.
Seller Pro Plan
The Seller Pro plan attracts potential sellers to high-conversion landing pages for agents who focus on the sales side of real estate.
Buyer and Seller Pro Plan
The Seller and Buyer Pro plan empower real estate agents to work both sides of the realty sales process. By appealing to both people who want to buy a home and people who want to sell a home, they can increase their sales opportunities and profitability with the best of both worlds.
Broker Pro Plan
The Broker Pro plan combines the Buyer and Seller Pro plans with the needs of multiple agent offices. This BoldLeads solution includes up to nine-seat licenses with all of the time-saving tools of marketing automation and lead tracking, plus the high-level administrative ability to monitor performance and assign leads.
BoldLeads Alternatives
| Real Estate Lead Generation Software | Best For |
| --- | --- |
| | Best for real estate agents seeking buyer or seller leads exclusive to their ZIP code |
| | Agents seeking a free CRM with lead generation from Zillow |
| | Agents who need advanced real estate marketing technology like video email, CRM texts, and AI-assist |
| | Large teams looking for a CRM with Salesforce integration |
| | Agents and brokers who want to market themselves as trusted experts in their neighborhood |
| | Agents building a website with lead generation using Google Ads and Facebook ads |
BoldLeads Features
BoldLeads provides real estate professionals with robust and end-to-end lead generation nurturing tools—acting as an overall CRM system that streamlines users' entire lead engagement process.
Plug and Play Advertising
Boldleads handles end-to-end advertising and lead generation initiatives, so users can focus on following-up and closing more deals. They also provide a professional marketing team who will set up landing pages, ads, and campaigns.
Exclusive Leads
Because of its one agent per ZIP code rule, agents are guaranteed with the exclusivity of their leads. Additionally, BoldLeads creates, manages, and optimizes users' marketing campaigns continually—branding each agent as the neighborhood expert, whom customers should trust for buying and selling their home.
Lead Generation and Nurturing System
Enables real estate agents to discover and connect with customers at an early stage of buying or selling their homes. Once the system captures potential customers' information, their information is put into a sales funnel for immediate and long-term engagement and follow-up.
Most Helpful BoldLeads Reviews
Most BoldLeads reviews from our site are positive. Users highlighted its reliability and efficiency in helping them manage their lead outreach efforts—from discovering new and potential customers to handling ad campaigns and automating customer communications. They said that it is ideal for firms handling huge volumes of customers and, at the same time, are still looking for potential leads to build relationships with. One of the main concerns mentioned by users is the initial learning curve. Additionally, while others can get promising leads right away, other areas don't provide as many prospects.
Efficient In Helping Users Find Potential Deals
"The software provides a good volume of leads and allows me to get a ton of buyers and sellers in my city and neighboring cities. Its automations and text messaging outreach features have been effective for me too. I regularly close a deal or two each month from using BoldLeads."
—Phillip J
Some Leads Need Long-term Nurturing
"Not all of the leads from the site are ready to buy or sell—many of them need a lot of nurturing or aren't interested right away. Patience, patience, patience."
—Shay Marshall
BoldLeads Frequently Asked Questions (FAQs)
What types of real estate professionals can benefit from BoldLeads?
BoldLeads can be used by the following types of real estate agents: sellers agents, buyer agents, and brokers. Seller agents refer to those who are searching for property listings or home sellers. Buyer agents target those who are interested in purchasing properties. Brokers are those who are part of large agencies and brokerages.
How can BoldLeads help users find targeted leads?
BoldLeads creates customizable advertising campaigns, landing pages, and lead magnets to help users collect leads. Details collected are then forwarded to users' accounts where they can start an automated lead nurturing system based on specified engagement indicators.
Does BoldLeads limit the number of agents in an area?
Yes, each ZIP code is restricted to only one agent or agency per area to enhance advertising efforts and eliminate competition. Visit the BoldLeads website to check the availability of your ZIP code and claim your area.
Our Top Real Estate Lead Generation Company Picks
If you aren't sure if BoldLeads is right for you, this article on the Best Real Estate Lead Generation Companies is a review of our top three choices. Our team looked at a variety of solutions and narrowed down our recommendations based on price, features, and customer support.