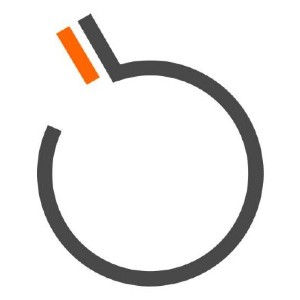 BombBomb is an email marketing platform that allows users to create and send videos to their contacts. Its features help businesses improve lead conversions, boost engagement, and increase click-through rates by personalizing email campaigns. Monthly pricing starts at $29.99. It is best for solo users and sales teams that utilize Gmail as their main email marketing platform.
BombBomb Pros & Cons
| Pros | Cons |
| --- | --- |
| Easily accessible as a Google Chrome extension or via the Gmail Inbox | It doesn't offer a free plan |
| Allows users to get creative when drafting their emails | Reported occasional system glitches when uploading videos |
| The platform is scalable, which is ideal for growing teams | Lacks a landing page builder |
Who BombBomb Is Best For
Salespeople who use Gmail for their email marketing campaigns: BombBomb lets you record and embed videos from your device straight to your Gmail Inbox, which you can send in bulk or individually.
Sales teams that prefer a one-to-one marketing approach: By adding videos to your emails, you are also adding a "face-to-face" element to your email campaigns. You can personalize your emails to improve interaction with your contacts and prospects.
BombBomb Pricing
BombBomb's pricing is grouped into three tiers: Individual, Teams, and Enterprise (customized plan). Pricing starts at $29.99 per month and can go as high as $2,000 per year, depending on the user's requirements and business size. Those interested may sign up for its 14-day free trial.
Individual BombBomb Video

Individual Plus

Individual Plus With Prompt

Teams BombBomb Video

Teams BombBomb

Enterprise

Monthly Pricing
($/Month)

$29.99 per seat

N/A

N/A

$29.99 per seat

N/A

Quotes available upon request

Annual Pricing
($/Year)

N/A

$588

$2,000

N/A

$468

Quotes available upon request

Live Video Recording

✓

✓

✓

✓

✓

Customized

Real-time Analytics

✓

✓

✓

✓

✓

Customized

No. of Unlimited Video Emails

N/A

Up to 3,500 contacts

Up to 3,500 contacts

N/A

Up to 3,500 contacts

Customized

6-Week Training Program

N/A

N/A

N/A

N/A

✓

Customized
BombBomb offers a stand-alone email design service that costs $250 per template. Its in-house design team will work with you to craft a unique design aligned with your branding.
Individual BombBomb Video Plan
This plan is ideal for solo users who need to send simple one-to-one videos from their Gmail Inbox or Google Chrome browser. It includes all of the basic features that you need to run and monitor your email campaigns. You get access to screen recording, video encoding, video library, live fly-in alerts, snippets, reminders, and scheduling.
Individual & Team BombBomb Plans
These plans are built for sales professionals and sales teams that need a larger sending capability and more advanced video email marketing features. These options allow you to automate your email follow-ups using video forms and track opportunities with opens, clicks, plays. There is a mobile app available for iOS and Android devices. You also get upgraded customer service (phone and email support) and group coaching sessions.
The only difference between the Individual and Team plans is the number of users. The Team BombBomb tier caters to two or more members, while the Individual BombBomb tier is for solo users.
Individual Plus With Prompt Plan
This option has a $500 one-time setup fee, and is best for users who need advanced email marketing automation solutions. This plan is designed for real estate and mortgage. It allows you to view metrics on your top engagers, along with a follow-up strategy.
Each year, users get 12 personalized campaigns and unlimited one-to-one prompts for home purchase anniversaries, work anniversaries, and birthday greetings. It also offers a customized prompt design pack containing branded email designs, nurture campaigns, industry-specific lead conversion campaigns, and more.
Teams BombBomb Video Plan
This option is ideal for sales teams that need to send simple one-to-one videos quickly using their Gmail Inbox or Google Chrome browser. Its features are similar to the Individual BombBomb Video plan. The only difference is that this option caters to two or more members.
Enterprise Plan
The Enterprise solution is designed for bigger teams that have 20 or more members. BombBomb customizes the platform to meet your specific digital communication requirements. Businesses subscribed to this plan get access to BombBomb Academy, training sessions, and Customer Support and Success.
BombBomb Features
BombBomb offers tools that help you create successful email marketing campaigns. Below are some of its key features:
Live video recording: You can compose or reply in video form by simply clicking the red button. BombBomb has a video library where you can save your recordings.
Screen recording: You can attach screen recordings to your emails, which are useful when you need to review documents, give presentations, or educate your prospects and clients.
Snippets: BombBomb allows users to store canned responses, eliminating the need to rewrite important emails.
Video encoding: BombBomb automatically uploads and encodes your videos while you are recording. It also detects the video format your recipient requires.
Real-time analytics: To optimize your email follow-up system, BombBomb generates analytics that determines the "who, what, and when" of every email open, link click, and video play.
BombBomb Alternatives 2020
| Email Marketing Software | Best For |
| --- | --- |
| | Small businesses that need free email marketing software with automation, segmentation, and testing |
| | Organizations that want email marketing campaign formats specific to promotions, events, or surveys |
| | Ecommerce businesses that want email marketing software with insights like buyer intent and preferred products |
| | Bloggers who want to send highly targeted content tailored to subscriber interests, location, and more |
| | Businesses that want to launch user-friendly automated email campaigns that are subscriber- and time zone-specific |
| | Established businesses with a large team and multiple lists that need advanced email marketing capabilities |
Most Helpful BombBomb Reviews
Those who left positive BombBomb reviews online commended its ability to integrate videos with their emails. They also appreciate its customizable email templates that allow them to personalize communications with their contacts. Concerns raised by users include the expensive pricing compared to similar software and occasional glitches when uploading videos. There are mixed reviews about its user-friendliness.
Useful for a one-on-one marketing approach
"BombBomb gives you a quick and easy avenue to video marketing. The sync with Gmail means that you can create a video as you're actually writing an email. All you need is a smartphone or desktop with video camera plus a mic to get started. Great 1:1 marketing tool."

— Doug Anderson
Has system glitches
"It's insanely glitchy and doesn't work at all, which is incredibly sad because it's a basic technology."

— Brian Thompson
BombBomb Frequently Asked Questions (FAQs)
Does BombBomb integrate with other tools?
Yes. Apart from Gmail, it also integrates with other popular software like Salesforce, Outreach, Outlook, Contactually, BoomTown, LinkedIn, Real Geeks, Top Producer, Zendesk, and more. You may visit its website to check the complete list of its more than 50 integrations.
What types of resources does BombBomb offer?
On top of the phone and email customer support, BombBomb also has a Resources page where you can access its blogs, podcasts, and webinar recordings. Webinar schedules are posted as well for those who are interested.
How do I measure my BombBomb email campaign results?
BombBomb has an analytics dashboard that displays each email's performance, including the video plays, link clicks, email opens, and the thread length. You can see which emails and videos perform better than the rest, giving you insight into what is working best for your business.
Bottom Line
If you want to find other alternatives, I recommend checking this article on the best email marketing software, which is a review of our top choices. In this guide, we looked at various solutions and narrowed our recommendations down based on price, ease of use, and features.