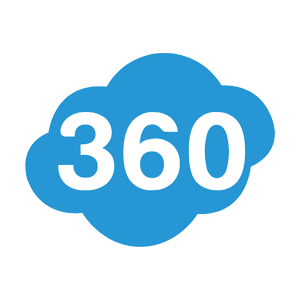 Bookkeeper360 Pros and Cons
| Pros | Cons |
| --- | --- |
| Provides comprehensive bookkeeping and accounting services | Does not offer bookkeeping automation |
| Offers real-time financial data | Works only with Xero and QuickBooks accounting systems |
| US-based service and support | Offers limited support options |
Who Bookkeeper360 Is Best For
Small businesses that have an existing Xero or QuickBooks account: Bookkeeper360 integrates seamlessly with Xero. For small businesses that already have a Xero or QuickBooks account, Bookkeeper360 can help complement it by providing bookkeeping and accounting services rendered by US-based professionals.
Bookkeeper360 Pricing
Pricing for Bookkeeper360's services depends on two plans: Monthly (starts at $399/month). Weekly (starts at $549/month). Each plan can be tailored depending on your accounting method: cash basis or accrual basis. Pricing also depends on the user's monthly expenses. The main difference between the plans include the frequency of updates and access to premium features, such as a dedicated accounting team and advanced reporting.

Accrual Basis

Monthly Updates
($/Month)

Starts at $399

Starts at $549

Weekly Updates
($/Month)

Starts at $549

Starts at $749
Bookkeeper360 offers a ten percent (10%) discount to those who pay for their subscriptions annually. Bookkeeper360 also provides payroll and HR support (starts at $45 per month), tax filing and consulting (starts at $200 per filing), back-office support (starts at $99 per month), and CFO advisory (starts at $1,000 per quarter).
Monthly
The Monthly option gives users access to a dedicated accountant who can give them monthly updates on their financial status and information. It also includes monthly reconciliation of transactions and monthly profit and loss balance sheets as well as phone, email, and chat support.
Weekly
Users who need more frequent updates can subscribe to the weekly plan to get reports on a weekly basis. In addition, it also gives them access to a dedicated accounting team, advanced reporting, and white-glove support.
Bookkeeper360 Alternatives 2020
| Bookkeeping Service | Best For |
| --- | --- |
| | Those who use industry-standard accounting software |
| | Users who need planning advice |
| | Those who like mobile access to their financial data |
| | Those who want access to an accounting program |
| | Those who need access to a CFO |
| | Those who want to use integrations |
| | Businesses who require industry-specific financials |
In addition to industry-specific software, your business might be well served by general-purpose small business accounting software.
Bookkeeper360 Services
Bookkeeper renders accounting and bookkeeping services that will enable you to focus on running your business. It also offers additional solutions that complement its accounting and bookkeeping services.
Bookkeeping
Bookkeeper360 provides you with a dedicated accountant or accounting team, depending on your subscription. It will give you updated financial information about your business on a monthly or weekly basis. It will also review your books monthly to ensure that they are accurate.
Tax Planning and Consultation
Bookkeeper360's tax services include filing of business and individual tax returns and tax planning. It also provides consultations of sales and use tax, research and development tax credits, and profit-sharing planning.
Payroll and HR
The add-on payroll module helps users with full-service filings and other labor regulatory requirements, including the preparation of W-2s and 1099s. It can also provide direct deposit of payrolls, management of benefits, and tracking of paid time off (PTO). Certified HR experts render the services.
Back Office
The back-office add-on can help users with their invoicing and bill payment needs. It can also help manage inventory, as well as payments and collections. It can be integrated with your existing point-of-sale (POS) system or enterprise resource planning (ERP) provider.
CFO Advisory
Bookkeeper360's CFO Advisory add-on can help you stay on top of all the financial aspects of your business. It can help you plan your business and financials, including providing budget projections and analysis. Your dedicated CFO can also provide profit, costs, and margin analysis, entrepreneur coaching, and corporate governance services.
Summary of Bookkeeper360 Reviews
There are very few available Bookkeeper360 reviews online as this writing (July 1, 2020). Those who left reviews are satisfied with the service that Bookeeper360 provides. Its comprehensive range of services often is praised as is its seamless integration with accounting platforms.
Bookkeeper360 Frequently Asked Questions (FAQs)
How long does it take to get started with Bookkeeper360?
Bookkeeper360 estimates that the transition can take between one and two weeks. During this period, it will also transition your existing accounting software to Xero or QuickBooks Online.
Can Bookkeeper360 integrate with my present business app?
Bookkeeper360 can integrate all of your existing business apps, including Gusto, Expensify, and Bill.com
What benefits will accrual basis reporting give me?
Bookkeeper360 users who follow the accrual basis reporting method will get additional reporting like deferred revenue, accrued expenses, and inventory.
Our Top Online Bookkeeping Service Providers
In case you still aren't sure if Bookkeeper360 is right for you, then this article on the best online bookkeeping services is a review of our top choices. In this guide, we looked at a variety of solutions and narrowed our recommendations down based on key services like bookkeeping, payroll, and tax services.
Disclaimer: The following information was provided by Bookkeeper360 and does not necessarily reflect the views of FitSmallBusiness.com.
What is Bookkeeper360?
Bookkeeper360 is a technology driven accounting solution for startups and established businesses. Our 100% US-Based team specializes in accounting, advisory, payroll, and tax compliance so business owners can focus on what matters most.
Bookkeeper360 is trusted by thousands of small businesses nationwide, has been recognized as a two-time winner of Xero's Top Partner of the Year award, and ranked as one of Inc. 5000's Fastest-Growing Companies for the past three years. Bookkeeper360 is considered a trailblazer in the industry and has been published in Forbes, Accounting Today, Business Insider, CPA Practice Advisor, and other editorial outlets.
Bookkeeper360 News & Activity
Keep up-to-date on news and promotions from Bookkeeper360 by regularly visiting our blog and social media profiles:
Blog | Linkedin | Instagram | Facebook | Twitter
Bookkeeper360 Customer Service
Each client is assigned a dedicated Client Advisor, who is based within the United States. Our client services team takes pride in helping our clients simplify the complexities of running their business. We have been awarded Xero Accounting Software's Top Partner of the Year, and have been featured in Inc. 5000 and Forbes.
Bookkeeper360 Unique Features
Our goal is to make running your business easier so you can focus on the things that matter most.
100% US Based Team
Dedicated Client Advisor certified in Quickbooks and Xero
One-stop-shop for small business needs
Solutions available a la carte or as custom tailored packages