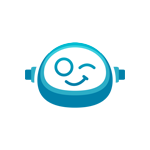 Botkeeper is an artificial intelligence (AI)-powered bookkeeping and accounting software that lets you send customized invoices to clients, track inventories, generate reports, and more. Its features include credit reconciliation, fixed asset accounting, and an interactive dashboard. Prices start at $59 per month, and it caters to different industries, such as software as a service (SaaS) and nonprofits.
Botkeeper Pros & Cons
| Pros | Cons |
| --- | --- |
| Easy to navigate | Customer support is a bit slow |
| Excellent dashboard and reporting | Becomes glitchy at times |
| Friendly and competent bookkeepers | |
Who Botkeeper Is Best For
SaaS providers: It helps you calculate and track vital metrics (such as customer lifetime value (CLV), acquisition cost, churn, monthly recurring revenue (MRR), annual recurring revenue (ARR), and the rule of 40), enabling you to monitor the growth of your SaaS business.
Nonprofits: With a general ledger and a customizable dashboard, you can maintain an accurate record of your grants, track donations, and be audit-ready.
Those who handle multiple inventories: It automates the task of tracking multiple inventories and comparing costs and revenues, so Botkeeper works best for those in the restaurant, ecommerce, real estate, construction, and even dental industries.
Botkeeper Pricing
Botkeeper's pricing page shows three plans with monthly fees that start at $59, and prices increase depending on your average monthly expenses. The plans differ in terms of the target users and the advanced features included, such as weekly transactions and categorizations, payroll processing, and invoicing through Bill.com.

Plans

Pricing*
($/Month)

Target Users

Basic

Starts at $59

Solopreneurs, startups, and small businesses

Pro

Starts at $459

Those who need more advanced features

Advanced

Starts at $659

Large businesses

Looking for a company that scales as you grow? Check out QuickBooks.
*Please note that all of the aforementioned plans are billed annually.
Basic
This plan includes basic features, such as monthly transaction categorizations, month-end reporting, monthly bank and credit card reconciliations, a financial hub, and a dashboard.
Pro
Pro has all of the features in Basic, in addition to weekly transactions and categorizations, payroll processing and journal entries, and weekly bill pay through Bill.com or QuickBooks Online.
Advanced
If you need more extensive functionalities to manage your large business, then this plan is for you. Advanced contains all of the features in Pro, plus invoicing through Bill.com for up to 50 invoices and related payments.
Botkeeper Alternatives 2020
| Online Bookkeeping Services | Best For |
| --- | --- |
| | Startups and small businesses that have a tax professional but need a bookkeeper |
| | Small businesses that want an all-in-one solution: bookkeeping, payroll, and tax |
| | Small businesses that want an affordable rate |
| | Tech startups or any small business just getting off the ground |
| | Small to medium-sized businesses that want to use QuickBooks and Xero bookkeeping, accounting, and advisory solutions |
Botkeeper Features
Now that you have an idea of how much Botkeeper costs, you might want to take a look at its top features so that you can decide whether or not it is a good fit for you.
Bank & Credit Card Reconciliations
Match transactions in your QuickBooks Online platform with your bank and credit card statements to avoid discrepancies in your internal records and activities.
Financial Dashboard
This interactive and customizable dashboard lets you track and schedule revenue, access bank and credit card information, reconcile bank accounts, and get a 360-degree view of your business.
Payroll Processing & Journal Entries
Avoid the headaches of manual payroll processing with the help of Botkeeper's integrated payroll providers, such as Gusto.
Customer Invoicing
Convert your billed tasks to invoices and send them out to your client in a few seconds.
Most Helpful Botkeeper Reviews
Users who gave positive Botkeeper reviews said that its platform is easy to navigate. Others commended its friendly and competent bookkeepers, while some are impressed by its excellent dashboard. Meanwhile, those who left negative reviews dislike that its customer support is a bit slow and that it becomes glitchy at times.
Efficient tax reports
"Botkeeper does an excellent job with daily bookkeeping tasks, accounts receivable, and accounts payable. Its bookkeepers are also excellent with the tax reports they do for us."

— Hanson Grant
Response time is a bit slow
Users who left negative reviews on Capterra mentioned that its customer support sometimes has delayed responses to basic questions about service-level agreements (SLAs), bills, contracts, and other concerns. Some also pointed out that its platform becomes glitchy at times, particularly during the onboarding process.
Botkeeper Frequently Asked Questions (FAQs)
Does Botkeeper have a mobile app?
Yes, it does. Botkeeper Financial Hub, its mobile app, can be downloaded on Google Play and the App Store.
Which payment processors does it connect with?
Botkeeper connects with PayPal, Stripe, Square, Shopify, Amazon, and more.
Can I switch plans at any time?
Yes, you may. Botkeeper's team will conduct a monthly review of your total monthly expenses to see if your current subscription option is still a good fit.
Our Top Bookkeeping Services Provider Picks
If you aren't sure that Botkeeper is right for you, then this article on the 7 Best Online Bookkeeping Services is a review of our top choices. In this guide, we looked at a variety of solutions and narrowed our recommendations down based on services, like basic bookkeeping, cash and accrual accounting, payroll, and tax return.
Disclaimer: The following information was provided by Botkeeper and does not necessarily reflect the views of FitSmallBusiness.com.
What is Botkeeper?
Ready for the future of accounting? Botkeeper provides automated bookkeeping support to businesses by using a powerful combination of skilled accountants alongside machine learning and artificial intelligence (AI). Our clients receive 24/7 accounting and support as well as incredible insight into their financials with beautiful dashboards and unlimited reporting.  Botkeeper was designed to scale from startup to Fortune 5000 company, providing automated accounting support to every industry. So how does it work? Our automated bookkeeping software combines your various data sources while applying rules, processes, and calculations to give you the most insightful custom reporting and dashboards, while also eliminating costly and error-prone manual accounting. Our skilled Senior Accounting team oversees the automation and focuses on complex accounting, data integrity, and interpretation. We'll be hard at work extracting data from receipts, processing payroll, paying bills, sending invoices, reconciling accounts, and generating beautiful reports – so you have more time for what matters most to your business. Even better? Botkeeper can be your first bookkeeper, work hand-in-hand with your current team, or even replace the need for an entire accounting department.
Botkeeper News & Activity
Stay in the know with Botkeeper's news page!
https://www.botkeeper.com/botkeeper-in-the-news
https://onyourdesks.com/2019/09/04/online-bookkeeping-software-market-to-see-huge-growth-by-2025-intuit-wave-apps-neat-botkeeper/
https://www.prnewswire.com/news-releases/botkeeper-teams-up-with-brex-for-an-epic-back-office-partnership-300867578.html
https://www.prnewswire.com/news-releases/botkeepers-updated-dashboard-gives-more-power-to-the-user-300859343.html
https://www.prnewswire.com/news-releases/botkeeper-presents-the-future-of-ai-in-accounting-300819047.html
https://www.accountingtoday.com/news/botkeeper-raises-18m-develops-partner-program
https://www.marketreportgazette.com/2019/09/online-bookkeeping-software-market-prophesied-to-grow-at-a-faster-pace-by-2026-key-players-wave-apps-neat-botkeeper-receipt-bank-hubdoc-pandle-avansaber-and-more/
https://www.businessinsider.com/gradient-ventures-and-greycroft-just-threw-18-million-at-botkeeper-2018-11
Botkeeper Customer Service
We provide our clients with multi-level support for their bookkeeping, accounting, or technical needs. For standard clients, your experience begins with a Deployment Specialist, who gets to know the unique nuances of your business, helps you transition your bookkeeping over to Botkeeper, all while curating a specialized playbook on your business bookkeeping processes. Post-deployment, you'll have access to your Botkeeper, who is overseen by our Skilled Accounting Team. It's natural to have questions about your bookkeeping. That's why we're here. Have a question specific to the software? Our dedicated Technical Support team is happy to help! Not sure what you need, or just want to talk to a human being? Our Client Services team is here to help you!
Botkeeper Unique Features
Our vision at Botkeeper is to build AI and leverage the expertise of our amazingly skilled accountants to automate manual work while providing our clients and partners with an exceptional experience. Our platform does this by providing the following: -A unique combination of technology and skilled accountants -Integrations and connections with the best in class software partners -Multiple layers of support -24/7 Bookkeeping -Near real-time financials -Bank-grade security