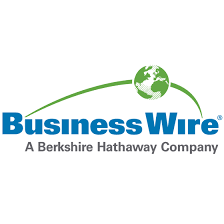 Business Wire is a public relations company that helps businesses hit their press release and disclosure targets. Its services include investor relations, press release distribution, analytics, geographic targeting, public policy services, industry targeting, and demographic targeting. Its reported pricing starts at $760/release, and it works best for financial institutions and advocacy groups.
Business Wire Pros and Cons
| Pros | Cons |
| --- | --- |
| Wide media reach | Low word limit |
| Distribution to 200+ countries | Expensive |
| Securities and Exchange Commission (SEC)-compliant press releases | Steep learning curve |
Who Business Wire Is Best For
Financial institutions: It ensures that financial disclosures and other reports meet the stringent stock exchange disclosure rules and are compliant with United States Securities and Exchange Commission rules.
Advocacy groups: It offers public policy circuits that enable the distribution of communications to government offices and government decision-makers.
Business Wire Pricing
Business Wire pricing is not readily available on its website. However, according to a third-party website, its pricing starts at $760 for a 400-word press release per geographic area. There is also an add-on charge of $195 for every additional 100 words per release. Those interested may contact Business Wire to request a customized quotation.
Business Wire Alternatives 2020
| Press Release Distribution Service | Best For |
| --- | --- |
| | Teams that need extensive support and guidance via industry-leading customer service |
| | Companies that need the widest distribution for a low price |
| | Businesses that want a professional review of their press releases before distribution |
Business Wire Features
Business Wire offers online tools to help users write their releases, including templates that they can follow to create a comprehensive press release. It can then distribute those releases to media wires and news networks. Users can then track results and refine messages using the same Business Wire platform.
Business Disclosures
Business Wire is a recognized disclosure vehicle for financial news in the US, Canada, and Europe. Its services include the distribution of business disclosures through traditional print, broadcast, and online media in the user's chosen geographic website. It also offers full-text posting to major financial news websites and financial databases.
Distribution Lists
Business Wire offers a selection of distribution lists that users can choose from to target specific geographic markets, industry verticals, and audience demographics. It also gives users the chance to reach out to 18 full-service newsrooms as well as news agencies in more than 160 countries. It also offers its own patented NX Network high-speed system to ensure wide distribution.
Compliance filings
Business Wire ensures that users meet their statutory obligations. It offers a filing service that ensures that the press releases distributed to investors are updated and that there are no version control issues between the final press release and the Form 8-K or Form 6-K filings.
Most Helpful Business Wire Reviews
Those who gave Business Wire reviews online commented that it offers a wide variety of distribution lists to ensure that users reach their target audience. They also like its customer support, adding that they are always available for help when distributing releases across wires. Some users noted, however, that it is expensive compared to other services.
Comprehensive distribution lists
"Business Wire provides comprehensive distribution lists that allow my team to target the direct audience of my clients. The customer service at Business Wire is also excellent, and the people are well informed and helpful."
—Tory Carver
More expensive than other similar service providers
Some users reported that Business Wire's word count-based pricing makes it expensive compared to other services. They commented that while it allows for a wide media reach, it may not be affordable for small and midsize companies.
Business Wire Frequently Asked Questions (FAQs)
Can users include images in their press releases?
Business Wires allows users to create and distribute multimedia releases, which may contain high-resolution images, videos, audio files, infographics, and PDF documents.
Are releases distributed to mobile news sites?
Releases distributed through Business Wire are posted to mobile news sites, such as AP mobile.
Does Business Wire offer writing services?
No. However, Business Wire's editors will check press releases for errors and make suggestions on how to improve materials distributed through its networks.
Our Top Press Release Distribution Service Picks
If you are not certain whether Business Wire is right for you, this article on the 6 Best Press Release Distribution Services is a review of our top choices. In this guide, we looked at a variety of solutions and narrowed down our recommendations based on price and features.