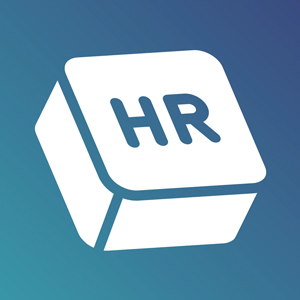 CakeHR is a cloud-based HR platform that streamlines and automates performance, employee attendance, and recruitment processes. Its suite of solutions aims to boost productivity and improve operational HR. Monthly fees start at $1.45 per employee, and it's best for small to midsize businesses (SMBs).
CakeHR Pros and Cons
| Pros | Cons |
| --- | --- |
| Ease of use | Some functionalities are unintuitive |
| Good customer support | Mobile app isn't robust |
| Many of its HR modules are reasonably priced | Lacks payroll, benefits, and applicant tracking solutions (ATS) |
Who CakeHR is Best For
SMBs that want a cloud-based platform to simplify basic HR processes: CakeHR can help you handle day-to-day HR processes such as shift scheduling, performance and recruitment management, leave monitoring, and overtime tracking. Its cloud-based platform is designed to automate HR workflows, enabling you to focus more on building your business.
CakeHR Pricing
CakeHR's pricing page shows that your total monthly fee is dependent on the number of HR modules that you need. It offers six modules with fees that start at $1.45 per employee per month.
Modules

Monthly Pricing
($/Employee/Month)

Annual Pricing*
($/Employee/Month)

Expenses

$1.45

$1

Time Sheets

$2.15

$1.50

Shift Scheduling

$3.60

$2.50

Performance

$5.70

$4

Leave Management

$6

$4.20

Recruitment**

$145**

$99**
*Annual plans are paid in a lump sum.
**The Recruitment module doesn't follow a per employee pricing scheme as its rate remains the same regardless of the number of staff.
All modules include the following core HR tools: single sign-on (SSO), onboarding templates, custom reports and fields, HR analytics, scheduled reports, Active Directory integration, a Slack bot, a workflow builder, an employee database, and access to CakeHR's mobile app for iOS and Android devices.
Leave Management
With this module, you may digitally manage paid time-off (PTO) requests and approvals. You can also build custom PTO guidelines, create unlimited policies, and assign specific rules to employees. Additionally, it comes with advanced reporting, automated reports, and full change history.
Performance
Set work goals and manage 360-degree feedback sessions with this module's online tools such as quarterly progress views, visual goal charts, team and company goals, one-on-one meeting scheduling, and customizable feedback reports. You may also build 360-degree feedback templates and allow your employees to nominate who will give them feedback.
Shift Scheduling
CakeHR's shift scheduling module has a flexible and interactive interface that enables you to easily create, move, copy, and edit employee shifts. You may also group shifts based on work locations or teams, and assign dedicated shift managers for each grouping.
Time Sheets
This module lets your employees track and adjust regular work hours and overtime, as well as submit time sheets to designated managers for approval. It also automatically pre-fills attendance information using data from CakeHR's leave management module to show approved PTOs.
Expenses
Automate your expense reporting process from submitting business-related purchases to approving an employee's reimbursement claim for on-the-job spending. Apart from control permissions, this module also features expense claim submissions and receipt scanning using CakeHR's mobile app.
Recruitment
This module aims to accelerate your hiring process with on-demand applicant screening, automated tracking, advanced analytics, and seamless integration with other CakeHR modules. It features a drag-and-drop interface for managing your hiring pipeline and each recruitment stage.
You may also utilize the Recruitment module's career page and landing page designer tools to promote job postings or launch campaigns to attract top talents. Additionally, it comes with unlimited applicants and hiring pipelines and access to the following: interviewing scheduling, Outlook integration, custom scorecards, applicant import, friend referrals, detailed changelogs, and an application form builder.
CakeHR Alternatives 2020
| HR Software | Best For |
| --- | --- |
| | Businesses (with less than 100 employees) that want integrated and simple-to-use HR, benefits, and payroll tools |
| | Small to midsize businesses looking for a single platform to manage HR, employee attendance, benefits, and payroll |
| | Businesses that need user-friendly employee scheduling and time tracking solutions |
| | Companies that want a dedicated HR manager to help craft HR policy and maintain compliance |
| | Businesses that require customizable payroll tools and reports |
CakeHR Features
Apart from CakeHR's six modules, it offers several features that will aid you in managing HR tasks more efficiently. Let's look at some of CakeHR's important functionalities to help you determine if it will fit your business' requirements.
New Hire Onboarding
Automate your onboarding process with predefined task lists that can be assigned to new hires. You may also create task templates to identify timelines for each task and for repetitive onboarding assignments (such as setting up a workstation and preparing a company announcement). Additionally, it comes with status reports for tracking a new hire's onboarding progress.
Employee Surveys
CakeHR's survey tool enables you to measure your workforce's engagement levels while ensuring that a survey respondent's identity is kept anonymous. Managers who are granted access to engagement surveys may view both team and company survey scores.
Shared Calendar
CakeHR offers a dynamic calendar that can be shared with multiple team members. This allows you and your employees to schedule team meetings and manage project and resource plans. You may also synchronize your CakeHR calendar with the following office tools: Google Calendar, iCal, Office 365, and Outlook.
Custom Workflows
With CakeHR's custom workflows, you may create specific rules for approving PTO requests and times heet submissions as well as designing task lists for new hires.
Employee Self-Service
CakeHR's self-service tool lets your employees submit PTO and time sheet requests online as well as view leave balances and complete onboarding tasks.
Most Helpful CakeHR Reviews
The majority of users who left CakeHR reviews online highlighted its ease of use and affordable plans. They also appreciate that it enables them to easily monitor PTOs and track employee work goals. Meanwhile, a few reviewers noted that its mobile app is not robust and that its interface looks dated. Several others said that its reporting and onboarding tools are limited.
Simplifies HR tasks
One user who left a positive review on G2 noted that it is easy to use and set up. He likes that it allows him to simplify employee attendance management tasks while enabling him to easily track his staff's PTOs.
Mobile app has limited functionalities
One user who gave a negative review on Capterra said that while he appreciates that it offers a mobile app, its functionalities are limited. He also wishes that it included access to employee time sheets.
CakeHR Frequently Asked Questions (FAQs)
What are the features of CakeHR's mobile app?
With its mobile app for iOS and Android devices, you may submit PTO applications, view leave balances, file expense reports, approve requests, and access the company directory.
Does it offer a multilingual platform?
Yes, CakeHR has a multilingual platform that supports the following languages: English, Hebrew, Latvian, Estonian, Russian, Thai, Czech, and Polish.
Apart from calendar tools, what are its integration options?
CakeHR integrates with the following business apps: G Suite, Slack, Zapier, and Active Directory. It also offers custom integration and custom data import from various systems. You may contact the vendor to learn more about its integration options.
Bottom Line
What I like about CakeHR is that it offers a modular approach to its pricing. You are granted the flexibility to choose among its HR modules, if not all, to fit your business' employee management needs. CakeHR also has one of the most affordable pricing plans for SMBs, and it is priced competitively (monthly fees start at $1.45 per employee).
On the other hand, CakeHR doesn't provide an all-in-one HR platform. If you're looking for applicant tracking, learning management, payroll, and benefits administration tools, then you'll have to invest in and separately manage HR systems that include those functionalities.
If you aren't sure if CakeHR is right for you, this article on the 7 Best HR Software for Small Business is a review of our top choices. Our team looked at a variety of solutions and narrowed our recommendations down based on price, ease of use, and features like payroll, leave management, onboarding & employee self-service, and applicant tracking.