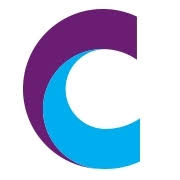 CAN Capital is an alternative lender that offers short-term loans and merchant cash advance (MCA). For more than 20 years, it has helped more than 81,000 businesses gain access to more than $7 billion in working capital. It can fund up to $250,000 in loans and is best for small businesses that need quick funding.
CAN Capital Pros and Cons
| Pros | Cons |
| --- | --- |
| Fast approval | Daily payments |
| Prepayment discount available | Origination fee for term loans |
| Excellent support and staff | $595 administration fee for MCA |
Who CAN Capital Is Best For
Startups: Its diverse loan programs, customer-focused services, and quick application and approval processes are ideal for startups that are unable to get financial assistance from traditional banks.
Small businesses that need capital to cover expenses and improve their stature: It specializes in small business loans that can be used to cover assets, such as inventory, tools, equipment, vehicles, and technology, and for business expansion, renovations, general upgrades, developments, and more.
CAN Capital Costs and Terms
| | Merchant Cash Advances | Short-term Loans |
| --- | --- | --- |
| Loan Amounts | $2,500 to $250,000 | $2,500 to $250,000 |
| APR Ranges | 35% to 200% | 20% to 120% |
| Repayment Terms | 6 to 18 Months | 6 to 18 Months |
| Repayment Schedules | Daily | Daily |
| Funding Speed | Two days | Next business day |
CAN Capital's short-term loans have low requirements, no-prepayment penalties, a fixed daily remittance, which is deducted automatically via automated clearing house (ACH) payment from the borrower's account, and a 6% partial prepayment discount for those who are paying off their loans early.
There is, however, a 2% to 3% origination fee that is automatically deducted from the borrower's bank account the day after funding. Meanwhile, MCA charges an additional $595 administrative fee but offers a more flexible payment schedule as compared to term loans.
Do You Qualify for CAN Capital Financing?
| | |
| --- | --- |
| Minimum Credit Score | 600 |
| Time in Business | Six months |
| Gross Annual Revenue | $150,000 |
CAN Capital's six-month business tenure requirement makes it accessible for startups and entrepreneurs who require fast funding to grow their businesses. CAN Capital can also help business owners with personal credit problems obtain funding as it considers the borrower's business performance as one of its criteria.
Interested borrowers, however, must take note that the owner and/or its business must not have any bankruptcies that have not been discharged for at least one year.
CAN Capital Application Process
Those who are interested in getting a loan from CAN Capital may apply through its website by filling in an online form that should not take more than 10 minutes. After which they will receive a response from CAN Capital and, if prequalified, will be provided with funding options from which to choose.
Once they have selected and confirmed their choice, they will be asked to submit final documents and e-sign their loan contracts. Funds will then be deposited into their accounts upon approval of the loan.
Alternatively, applicants may also send an email or give CAN Capital a call (877-523-1888) to talk to experts. Another way is to inquire through their brokers who can advise them on their qualifications.
CAN Capital Alternatives
Best For

Businesses that need to borrow against their invoices or need a low-rate line of credit quickly

Businesses with good credit that need fast financing and low rates

Newer businesses with less-than-perfect credit that need fast funding

Loan Amount

Up to $5 million for invoice factoring;
up to $250,000 for line of credit






Up to $500,000

Up to $100,000

Terms

Six or 12 months for line of credit

Three to 36 months

12 or 24 weeks

Funding Time

One day

One day

One day

Credit Score

530+ for invoice factoring

600+

No minimum credit score requirement
What Business Owners Should Know About CAN Capital
Worth the cost of capital: CAN Capital may charge higher interest rates and fees as compared to traditional banks, but it offers quick loan approval and funding, which helps business owners get the capital they need when they need it. This results in entrepreneurs saving time and grabbing opportunities, which outweigh the cons.
CAN Capital's lender is WebBank, a member of the Federal Deposit Insurance Corporation (FDIC): CAN Capital makes funding available to businesses through business loans―made by WebBank―and MCAs―made by CAN Capital's subsidiary CAN Capital Merchant Services, Inc.
Loan renewal is available: CAN Capital offers loan renewals to borrowers who demonstrate good payment history, promising business performance, and a trustworthy reputation. Once a business is eligible for renewal reviews, a CAN Capital renewal specialist will contact them to discuss options and suggest the best solutions that fit its needs.
Most Helpful CAN Capital Reviews
Customers who left CAN Capital reviews online are generally happy with its services, saying that it is easy to get approved and acquire funding. Many also praised its friendly and professional staff who are always prompt in responding to client queries. There are, however, a few clients who wish that it had better rates and clearer terms.
Gave borrowers funding when they needed It
Customers who left positive CAN Capital reviews commended its efficient approval and funding process. They added that its loan experts are courteous and were very helpful throughout the entire application process.
High rates and unclaimed prepayment discounts
Customers who left negative CAN Capital reviews said that its rates are a bit high. A few clients also mentioned that they weren't able to get the prepayment discount for not meeting certain requirements—even after having paid their loans.
CAN Capital Frequently Asked Questions (FAQs)
Are there any restrictions on where clients can use funds received through CAN Capital?
No, there aren't any. Users have the freedom to utilize the funds on any aspect of their business, such as taxes, payroll, renovation, inventory, marketing expansion, and more, depending on their needs.
Does CAN Capital require a personal guarantee?
Yes, it requires a guarantee from the owner of the business.
Are there types of businesses or industries that CAN Capital cannot provide funding?
There is no mention of specific business types excluded from getting a loan from CAN Capital. It works with clients from a wide range of industries.
Bottom Line
CAN Capital is perfect for startups and small businesses that need fast funding with minimal requirements. It's quick funding speed and simple application process are balanced by its higher rates and additional fees. Interested borrowers have multiple ways of applying for a loan: they can submit an application online, through email, via phone call, or by means of a broker and qualify to borrow up to $250,000 to cover expenses for their business.