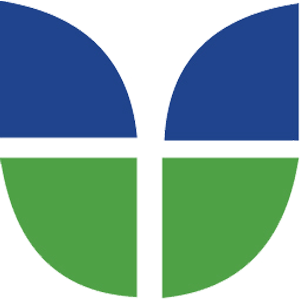 CapitalPlus is a direct lender that offers invoice factoring services exclusively to construction companies from all over the US. It also provides back-office support, which includes bookkeeping, lien rights compliance, payment processing, and risk management. It lends anywhere from $50,000 to $10 million and is best for construction businesses, general contractors, and subcontractors.
CapitalPlus Pros and Cons
| Pros | Cons |
| --- | --- |
| No long-term contracts | Exclusive to construction companies and contractors |
| No hidden fees | Only offers recourse loans |
| No credit score requirement | Not suited for business-to-customer (B2C) businesses |
Who CapitalPlus Is Best For
Construction companies, general contractors, and subcontractors: Its team is composed of construction and financial experts who have served the industry for decades. The lender can provide you with the funding that you need to process payroll, launch big projects, purchase equipment, and cover other unforeseen expenses.
Midsized business-to-business (B2B) and business-to-government (B2G) companies: The lender does not tie you to long-term contracts, charge additional fees, and restrict you from choosing which invoices to discount, allowing you to be more in control of your invoices.
CapitalPlus Costs and Terms
| | Invoice Factoring | | | |
| --- | --- | --- | --- | --- |
| Loan Amounts | $50,000 to $10 million | | | |
| Advance Rates | 70% to 80% | | | |
| Repayment Term | Repaid as invoices are paid | | | |
| Funding Speed | One to two days | | | |
CapitalPlus' costs are determined based on a combination of the following: 1) anticipated monthly factoring volume; 2) overall risk of the deal; 3) average invoice amount; and 4) average payment term. Other than a due diligence or underwriting fee (for deals that are over $500,000), its costs are all-inclusive. The lender can also cater to financing requests that are more than $10 million through co-factoring with its partners.
On the other hand, it should be noted that CapitalPlus only offers nonrecourse factoring, which means that if your customers don't pay the invoice amount owed, then you will need to buy the invoice back. Another thing to keep in mind, especially for new borrowers, is that your customer invoices must be $20,000 or more.
Do You Qualify for CapitalPlus Financing?
| | |
| --- | --- |
| Minimum Credit Score | Not a factor |
| Minimum Time in Business | Not a factor |
| Minimum Revenue | Not a factor |
Qualification for CapitalPlus is not determined by your credit score, business tenure, and annual revenue. Instead, it focuses on your customers' creditworthiness, which is measured through the following parameters:
How long it takes them to pay you
The number of years that they have been in business
The net worth of their companies
The number of employees that they have
Credit appraisal rating
Trade references
The overall customer history
Additionally, CapitalPlus considers applications coming from companies with credit problems or past bankruptcy.
CapitalPlus Application Process
To start your application, you may call 865-670-2345 or submit an online form through its website. To begin with the online application, you need to provide your email address and business name. Then, the lender will send you an application link via email, where you can access and fill out a form with your business details, customer information, bank account details, and loan purpose.
You will also be required to upload the following documents:
Corporate tax documents
Personal tax returns
Accounts receivable (A/R) and accounts payable (A/P) aging reports
Your driver's license
Your spouse's driver's license
Customer contract(s)
Business bank statements (last three months)
After completing the form, you will need to provide authorization for the lender to verify any information that you provided. A representative will then evaluate your application and reach out to discuss your qualifications.
If your request is approved, then the lender will generally be able to complete the required paperwork and fund your first invoices within three to five business days. Succeeding funding requests will then take only one to two days moving forward, while larger deals may require more processing time.
CapitalPlus Alternatives 2020
| | | | |
| --- | --- | --- | --- |
| | | | |
| Best For | Businesses with net terms under 30 days that need $30,000 to $5 million | Small businesses that need quick invoice factoring from $5,000 to $5 million | Businesses that want nonrecourse factoring from $30,000 to $10 million |
| Pricing | Discount rate starting at 0.75% per invoice monthly | Discount rate starting at 0.25% per invoice weekly | Discount rate starting at 1.25% per invoice monthly |
What Business Owners Should Know About CapitalPlus
It is a direct funding source: It has an in-house underwriting team and on-site decision-makers that enable quick approvals and funding, which is very vital to businesses. It is also a member of the Secured Finance Network, allowing it to partner with other financial and lending institutions to cater to its clients' needs.
Its clients can choose which invoices to factor: It allows its clients to decide which invoices to discount and which ones to keep. However, it does state that when invoice volumes are higher and when larger numbers of invoices are issued to a bigger pool of customers, the result is lower factoring fees.
Most Helpful CapitalPlus Reviews
As of the date that this article was written (March 27, 2020), there aren't any up-to-date CapitalPlus reviews available online. If you are a past or current CapitalPlus client, then leave a review to help others who are deciding whether or not to use the service.
CapitalPlus Frequently Asked Questions (FAQs)
Can new businesses apply for CapitalPlus funding?
Yes, they can. CapitalPlus puts most of the focus on your customers' ability to pay rather than on your business tenure or credit standing.
Are my receivables held as collateral?
Yes, they are. CapitalPlus purchases your invoices through the factoring process; therefore, it becomes the first position lien holder on all of your invoices.
Does CapitalPlus offer Purchase Order (PO) financing for work in progress?
No, it doesn't. It only provides cash flow funding of invoices for goods and services that have been satisfactorily delivered and performed and billed in arrears.
Bottom Line
CapitalPlus specializes in providing factoring services to the construction industry. It is a direct funding source with a team of experienced industry and financial experts available on-site, ready to make quick funding decisions. It provides an all-inclusive fee and doesn't tie its clients to long-term contracts.
Its major drawback is that it only provides recourse loans and caters exclusively to construction companies, general contractors, and subcontractors. Now, if you aren't sure if CapitalPlus is right for you, then this article on the 5 Best Invoice Factoring Companies is a review of our top choices. In this guide, we compared the top providers according to their maximum funding amount, expected APR, and funding speed.