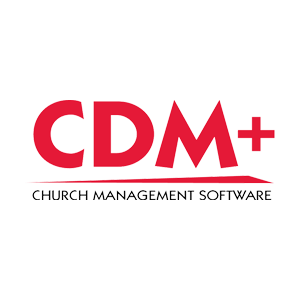 CDM+ Fund Accounting is an accounting software for churches and nonprofits. It is a comprehensive fund accounting management solution that helps maintain an organization's books of account, simplifies bank reconciliations, and streamlines payments to vendors. It can also handle payroll services and tax filings. Pricing starts at $35, and it works best for small to medium-sized churches with members who are on a payroll.
CDM+ Fund Accounting Pros and Cons
| Pros | Cons |
| --- | --- |
| Provides tax calculations automatically | Does not offer comprehensive church management features |
| Includes payroll services | The platform's aesthetics look outdated |
| Can be used to forecast budgets | |
Who CDM+ Fund Accounting Is Best For
Small to medium-sized churches with members who are on a payroll: CDM+ Fund Accounting provides an integrated accounts management and payroll solution. Church management can use it to track their expenses actively, including their payroll expenses, all in one platform.
CDM+ Fund Accounting Pricing
CDM+ Fund Accounting pricing starts at $35 per license month. Additional licenses may be purchased for $10 per license, per month. It may also be bundled as a suite, which includes all six core programs of CDM+, which users may purchase for a one-time cost of $125.
Subscription to CDM+ Fund Accounting includes enrollment in the CDM+ data hosting service, a basic web ministry toolkit as well as premium support program. Users also get access to the CDM+ mobile app for iOS and Android.
CDM+ Fund Accounting Alternatives 2020
| Software | Best For |
| --- | --- |
| | Best overall church accounting software for small to medium-size churches looking for a combination of church management and accounting software for one low price |
| | Best for churches with an experienced bookkeeper |
| | Best software for new bookkeepers wanting help from an external accountant on a regular basis |
| | Best free accounting software for small churches |
| | Best for medium-size churches needing an unlimited number of users and security features |
| | Best for churches looking for affordable church accounting software with both unlimited users and unlimited organizations |
CDM+ Fund Accounting Features
CDM+ Fund Accounting offers accounts management services for an organization's general ledger, payroll, payables and receivables, budgets, fixed assets, and multiple campuses. Its key features include bank reconciliations, monthly budgeting, payroll services, fees tracking, and balance sheets.
Bank Reconciliations
CDM+ Fund Accounting gives users a way to mark which items have been cleared by the bank and which have not. They can enter bank charges and interest to create a complete bank reconciliation of their monthly transactions. This helps the organization keep track of whatever fees they are paying.
Monthly Budgeting
Users can create and manage budgets using CDM+ Fund Accounting. It can also be used to forecast the organization's budget for the next 12 months or longer.
Payroll Services
CDM+ Fund Accounting provides payroll services that can post payroll to the general ledger, track vacation, sick, and compensatory time, and gives staff members the convenience of payroll direct deposit. The system updates automatically state tax tables. It can also be used to produce 1099s, W-2s, and W-3s for church employees.
Fees Tracking
CDM+ Accounts Receivable lets users track fees, payments, and other debts owed to the organization. This may include payments for school tuition, day care services, facilities rental, and others.
Balance Sheets
Once a month or year has been closed, CDM+ Fund Accounting generates a balance sheet, which contains all the transactions incurred during that month or year.
Which Accounting Software Provider Is Right for You?
Summary of CDM+ Fund Accounting Reviews
As of the date, this article was written (April 16, 2020), there are very few CDM+ Fund Accounting reviews available online. One reviewer on Software Advice commented that it is a good platform for tracking all areas of their ministry and its finances. He added that the platform is user-friendly and versatile.
CDM+ Fund Accounting Frequently Asked Questions (FAQs)
Can I export my accounts reports?
Users can export almost all the information in their accounts. They can choose to export information as a .TSV, .CSV, or .TXT file.
What is "closing a month"?
Closing a month in CDM+ Fund accounting prevents further changes to transactions in that month. Closing a month can help users spot easily if mistakes are made in the recorded transactions.
Can I perform direct deposits of payroll using CDM+ Fund Accounting?
Users can add CDM+ ACH Deposit Payroll to their existing CDM+ account. This allows users to create a payroll file that they can send to their bank to facilitate a direct deposit for their payroll.
Our Top Church Accounting Software Providers
If you aren't sure that CDM+ Fund Accounting is right for you, then this article on the best church accounting software is a review of our top choices. In this guide, we looked at a variety of solutions and narrowed our recommendations down based on key functionalities, such as the ability to track contributions or donations, create budgets, and manage and pay bills.