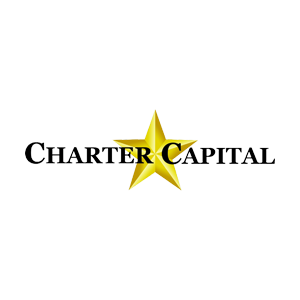 Charter Capital is a full-service invoice factoring company that offers a complete line of invoice factoring, accounts receivable financing, and other cash flow-related solutions. It has been helping small and midsized businesses (SMBs) since the late 1980s. It can lend up to $2 million and is best for those who struggle to qualify for funding from banks and traditional lenders.
Charter Capital Pros and Cons
| Pros | Cons |
| --- | --- |
| No long-term contracts and termination fees | Only offers recourse factoring |
| 24-hour approval and same-day funding | Does not publish exact costs on its website |
| Up to 90% advance rate | Caters to limited industries |
Who Charter Capital Is Best For
Those who are struggling to obtain funding from banks and traditional lenders: Seasonal industries, companies with unsteady incomes, startups, and undercapitalized businesses are some of its key candidates. Its fast funding and lenient qualifications make it easier for these businesses to qualify and get the financing that they need.
Small to medium-sized businesses that are looking to fill in cash flow gaps: Charter Capital's invoice factoring service keeps your business going while waiting for your customers' payments. It allows you to invest in equipment, pay vendors, meet payroll, expand your operation, cover other business expenses, and seize unexpected opportunities.
Charter Capital Costs and Terms
| | Accounts Receivable Factoring |
| --- | --- |
| Loan Amounts | $10,000 to $2 million |
| Factor Rates | As low as 1% |
| Advance Rates | Up to 90% |
| Funding Speed | Same-day funding or up to five days |
While Charter Capital's exact costs are not published on its website, it states that its fees can start at as low as 1%. Factors affecting these costs include the volume of factored invoices, payment schedule, and total dollar value of invoices to be factored on a monthly basis.
The lender also offers up to 90% advance rates. Its initial funding can take one to five days but, once your account is set up, succeeding funding can be made within the same day. Moreover, its low minimum loan amount of $10,000 is very attractive to small business owners who only need little financing.
Do You Qualify for Charter Capital Financing?
| | |
| --- | --- |
| Minimum Credit Score | Not a factor |
| Time in Business | Not a factor |
| Gross Annual Revenue | No amount indicated |
Like most invoice factoring companies, Charter Capital's qualifications are not concerned with your credit score and time in business. Rather, it is focused primarily on your customers' creditworthiness and financial condition. Because of this, startups—and even businesses that have previously filed for bankruptcy—still get a chance to secure the funding that they need.
Charter Capital Application Process
To start your application, you can call Charter Capital directly or send a short application form online. A representative will then get in touch with you to discuss your qualifications and requirements. In most cases, the lender can approve funding requests within 24 hours.
It will also help in making your application run smoothly if you prepare the following documents ahead:
Your company's most recent accounts receivable and accounts payable aging reports
Articles of incorporation or doing business as (DBA) filing
A master customer list
A sample invoice
Additionally, the lender will also ask for your customers' names, addresses, phone numbers, and the amounts of credit desired for each client to approve your customer base.
Charter Capital Alternatives 2020
| Invoice Factoring Companies | Best for |
| --- | --- |
| | (Best overall) Self-service, next-day factoring with no limit |
| | Quick invoice factoring up to $5 million |
| | Nonrecourse factoring up to $10 million |
| | Monthly contract factoring up to $20 million |
| | Short-term invoice factoring up to $5 million |
| | Freight factoring up to $20 million |
What Business Owners Should Know About Charter Capital
It only offers recourse factoring: This means that the lender will require you to buy back the invoices your customers failed to pay, which can disrupt your cash flow and affect your business. This is a very important thing to consider, especially if your business doesn't have a steady income.
It is not a broker, but a direct funding provider: This ensures that you are provided with quick and accurate rates as well as fast approval and funding turnarounds. While Charter Capital is not a broker, it does work with several brokers who send their deals to its way.
It is a member of the International Factoring Association (IFA): Charter Capital has been a trusted member of the IFA since 2005. It also has industry specialists who understand your unique business problems and goals.
Most Helpful Charter Capital Reviews
As of this article's writing (July 6, 2020), there are no recent Charter Capital reviews available online. If you are a past or current Charter Capital client, please leave a review to help other business owners who are deciding whether or not to work with the company.
Charter Capital Frequently Asked Questions (FAQs)
Do I need to factor all of my invoices?
No, you don't. You are not obligated to sell any minimum volume of invoices.
Will my company be eligible for invoice factoring if it has a bank loan or line of credit?
It depends. If a bank has a lien on your company's accounts receivable, you should let Charter Capital know right away since it will ask the bank to subordinate that lien. Some banks will accommodate the request and others may decline, depending on your circumstances.
What type of industries does Charter Capital cater to?
It works with various types of industries, which include trucking and freight services, staffing, manufacturing, security firms, consulting and service firms, oil and gas services, wholesale, machine shops, distribution, and much more.
Bottom Line
Charter Capital primarily caters to small and medium-sized businesses that are looking to fill in cash flow gaps. It offers a wide range of loan amounts that benefits both startups and established companies. It is also capable of providing up to 90% of your invoice value within the same day, with factor costs starting at 1%.
Additionally, it does not tie you up in long-term contracts. Its biggest downside, however, is that it only offers recourse factoring. The lender is also not very transparent with its fee breakdown, so you will need to get in touch with a representative to get your exact quotes.
Overall, Charter Capital is a good option but not a standout compared to other factoring companies. If you aren't sure if Charter Capital is right for you, then this article on the best invoice factoring companies is a review of our top choices. In this guide, we compared the top providers according to their maximum funding amount, expected APR, and funding speed.