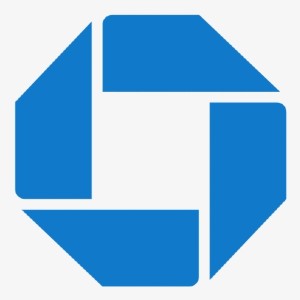 Chase Merchant Services is the merchant services arm of JP Morgan Chase, which offers direct processing. It features ecommerce platform integrations, point-of-sale (POS), virtual terminal, and mobile payments processing solutions. Its monthly fees are customized, but processing rates start at 2.6% + 10 cents per transaction. Chase Merchant Services is best for ecommerce and local businesses.
Chase Merchant Services Pros and Cons
| Pros | Cons |
| --- | --- |
| Easy to use software | Undisclosed pricing details |
| Faster payment processing | Does not show flagged/held payments |
| Competitive fees | Does not deal well with customer chargebacks |
Who Chase Merchant Services Is Best For
Small, local businesses with single currency transactions: Chase Merchant Services offers a month-to-month payment plan to businesses that process only single currency transactions and less than $5 million in annual credit/debit card sales.
Ecommerce businesses: It supports this business type with its wide range of ecommerce integrations such as BigCommerce, 3dcart, and Shopify. It also provides virtual terminals that allow you to run your business with a secure internet connection.
Chase Merchant Services Pricing
Chase Merchant Services' processing rates for card-present transactions is 2.6% + 10 cents, while card-not-present transactions have rates at 3.5% + 10 cents. However, its payment plans are customized and can be classified as either monthly or long-term contracts depending on the business.
Businesses are subject to long-term contracts when they:
require processing capabilities in multiple currencies,
process over $5 million in annual credit/debit card sales, and
have certain software or connectivity requirements.
Chase Merchant Services Alternatives 2020
Chase Merchant Services Features
Chase Merchant Services offers direct processing, which means it acts both as a payment processor and the acquiring bank handling its users' transactions. It offers capabilities that allow for faster and efficient payment processing. Check out the list of some of Chase Merchant Services' most notable features:
Mobile POS: Chase Merchant Services provides iOS and Android mobile apps to accept all major credit and debit cards.
Stand-alone payment terminal: This lets you accept payments through mobile wallets (like Apple Pay), chip or contactless credit cards, and PIN debit cards.
Virtual terminals: The software allows you to accept credit card payments from customers via phone or mail. It also enables you to process sales, voids, refunds, split shipments, back orders, and reversals using a secure connection.
Ecommerce integrations: Chase Merchant Services integrates with hundreds of software providers so that you can offer more payment options. Some of these ecommerce platform integrations are BigCommerce, WooCommerce, Shopify, and 3dcart.
Web-based reporting tools: This features an instant dashboard (to highlight key information such as sales, inventory, and expenses) and back-end reconciliations (to monitor missing deposits and rejected transactions among other things).
Summary of Chase Merchant Services Reviews
As of this article's writing (Aug. 19, 2020), there are very few up-to-date Chase Merchant Services reviews available online. A handful of users who left positive reviews said that the software is easy to use, while reviewers who gave negative feedback mentioned that they are dissatisfied with how it handled flagged payments and chargebacks.
Chase Merchant Services Frequently Asked Questions (FAQs)
What is the advantage of direct processing providers like Chase?
Businesses need a payment processor and an acquiring bank to process transactions. Because Chase Merchant Services does both, it eliminates the middleman, so users have a faster turnaround time and lower fees for processing payments.
What are the fees involved for those with long-term contracts?
According to Chase Merchant Services' website, users under a long-term contract are subject to additional terms and conditions, including a defined initial term and early termination fees.
How do users receive payments from their business transactions?
For transactions made using Mastercard, Visa, Diners Card/Carte Blanche, and JCB, Chase uses Automated Clearing House (ACH) to remit the funds due directly to the user's business bank account. However, if the user has an agreement with American Express or Discover, then the mentioned companies will obtain the user's banking information and remit the funds directly to that bank account.
Our Top Merchant Services Provider Picks
If you aren't sure if Chase Merchant Services is right for you, then this article on the best merchant services providers for small businesses is a review of our top choices. Our team looked at a variety of solutions and narrowed our recommendations down based on the fees, ease of use, customer service, and features such as reporting tools among others.