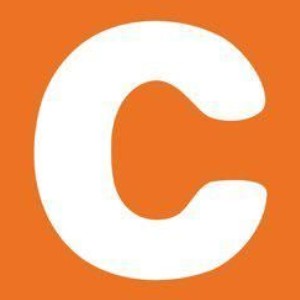 Chegg Internships (formerly Internships.com) is a job board site that lets you find candidates to fill internship opportunities. It features a student-focused talent marketplace with job listing and applicant alert tools. Posting jobs on its platform comes at no cost, but you may need to pay internship rates (fees are based on your state's regulations for hiring interns). Chegg Internships is ideal for businesses that want access to a wide network of interns.
Chegg Internships Pros and Cons
| Pros | Cons |
| --- | --- |
| Free to use | Lacks premium job posting and distribution options |
| Job posting reach covers all US states | |
Who Chegg Internships Is Best For
Businesses that want access to a wide network of interns: Chegg Internships claims that it has one of the world's largest student-focused talent marketplaces, which will help you find qualified students who can handle internships. It also has an expansive job posting reach that will allow you to receive internship applications from candidates across the US.
Chegg Internships Pricing
Chegg Internships offers its job posting and candidate search tools for free. However, you may need to pay student internship rates, wherein fees are based on the intern hiring regulations of the state your business is located in. For reference, similar job board sites typically charge monthly fees that range from $0–$250 or more.
Chegg Internships Features
Chegg Internships is designed to connect employers to students who are looking for internships. I've listed some of its essential features to help you determine whether or not it fits your business requirements.
Access to the "Chegg CareerMatch" candidate pool
Applicant alerts and email notifications
Employer dashboard
Employer online resources for starting and managing internship programs
Job postings and job listing management
Sample job descriptions
Search filters
Summary of Chegg Internships Reviews
There are very few up-to-date Chegg Internships reviews available online as of this writing (Sept. 17, 2020). However, employers who left reviews appreciate its easy-to-use job posting tools.
Chegg Internships Frequently Asked Questions (FAQs)
How can I post internship jobs on its platform?
After you have registered for an online Chegg Internships account, select the "Jobs" button located on the dashboard and then click "Post a New Job." Enter the internship details (such as job name and job description) and choose how you want candidates to apply (i.e., send resume via email or apply through an external site). Once you have completed the online form, you can click on "Continue to Preview" to view the job ad or "Post Listing" to publish it.
What types of internships does it accept?
Chegg Internships accepts a wide range of internship opportunities—from finance, marketing, IT, and business-related jobs to design, entertainment, and science-related work.
I have remote internship jobs. Can I post my job ads on Chegg Internships?
Yes, you can post remote internship jobs (such as research, social media marketing, content creation, and web design) on its job board.
Our Top Job Board Sites Picks
If you aren't sure if Chegg Internships is right for you, then this article on the best job posting sites for employers examines our top choices. Our team highlighted the best general job sites and featured the top job boards where you can find sales workers, developers, managers, freelancers, interns, minorities, persons with disabilities, and more.