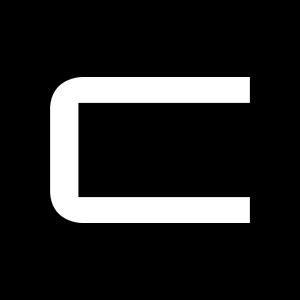 Chubb is a global insurance provider for businesses of all sizes. For small businesses, Chubb offers key commercial coverages, including a business owner's policy (BOP) as well as workers' compensation, umbrella insurance, and commercial auto insurance. The company's management liability policy and generous definition of small business make it ideal for growing companies.
Chubb Pros and Cons
| Pros | Cons |
| --- | --- |
| Can cover international operations | Additional fees may apply if purchased through independent brokers |
| Offers unique policies for small businesses | Website dedicated to small business insurance with Chubb is difficult to find |
| Superior financial strength | Application is long and does not offer chat for assistance |
Who Chubb Is Best For
Growing businesses: In addition to offering management liability, Chubb can write BOPs for businesses with up to $30 million in revenue. That's significantly more than other insurers and allows business owners to keep their BOPs longer.
International operations: Chubb's Foreign Package offers essential coverages to small businesses with international exposures, including foreign voluntary workers' compensation and contingent commercial auto liability.
Life sciences and health care: Businesses in these hard-to-insure industries can get BOPs enhanced with key property coverages like equipment breakdown and water backup, plus cyber liability.
Chubb Pricing
Chubb's website doesn't list pricing because insurance premiums are typically unique to the business applying for coverage. Unfortunately, Chubb also makes no mention of any standard discounts. Small business owners who get a quote from Chubb should compare it to estimates they find elsewhere. For example, BOPs can cost between $350 and $3,500 depending on factors like your industry, business size, and value of your property.
Chubb Alternatives 2020
| Insurance Company | Best for |
| --- | --- |
| | (Best overall) Industry-leading customer care and specialized packages at competitive prices |
| | Home-based business owners looking for affordable coverage |
| | Small- to midsized businesses that want help with risk management |
| | Technology businesses seeking errors & omissions insurance that includes cyber liability |
| | Manufacturing companies that need small business insurance plus industry-specific coverage |
| | Professional liability coverage added to a business owner's policy (BOP) |
| | Liquor stores and restaurants that need liquor liability included in their BOP |
| | Delivery and transportation businesses requiring affordable commercial auto insurance |
| | Startups, particular tech companies that need management liability insurance immediately |
*Liberty Mutual quote provided by our partner Commercialinsurance.NET.
Chubb Features
Pretty much any insurer catering to small business offers the combination of general liability and commercial property, known as a business owner's policy. Chubb's BOP is broad and has several optional coverages, plus the company offers other policies that many small businesses may need, namely cyber insurance and management liability. Below are some of Chubb's most notable features:
BOP
Like we said, a business owner's policy bundles general liability with commercial property for small businesses for a lower rate than buying the coverages separately. Chubb offers BOPs to businesses with up to $30 million in revenues, allowing policyholders to keep the coverage much longer than other insurers do.
Business owners can also customize Chubb's BOP to their operations. Available endorsements add coverage for equipment breakdown, earthquakes, water backup and sump overflow, employment practices liability, and crime to name a few.
Cyber Enterprise Risk Management
Chubb is a leader in cyber insurance but only offered coverage to mid- and large-sized businesses. Now small businesses can take advantage of Chubb's deep cyber insurance experience, regardless of size or industry.
One of the most attractive features for some businesses will be Chubb's broad cyber coverage that includes risks that other insurers exclude automatically. For example, Chubb's definition of protected information includes biometrics, internet browsing history, and personally identifiable photos and videos.
Management Liability
Management liability from Chubb is a suite of coverages to protect a business's managers, directors, and officers who may have exposures due to managing employee benefits, complying with government regulations, and other key activities. Chubb calls its version ForeFront Portfolio and offers separate versions for private companies and nonprofits.
Chubb's ForeFront Portfolios both include fiduciary liability, employment practices liability, directors and officers insurance, and crime policies. Both also offer combinations of standalone policies and endorsements with a variety of limits that allow policyholders to adjust their coverage as their businesses grow.
Most Helpful Chubb Reviews
As of the date that this article was written (May 6, 2020), the available online reviews for Chubb are for its personal insurance products. If you are a past or current Chubb customer for small business insurance, leave a review to help other business owners decide whether or not to use the company.
Chubb Frequently Asked Questions (FAQs)
Every business needs insurance that covers the risks it faces through its operations. Additionally, insurers like Chubb often have more experience and a greater ability to cover certain industries. These are two of the most important questions business owners should ask before applying for coverage, and below are the answers for Chubb.
What types of companies & industries does Chubb serve?
Chubb offers insurance plan options to small businesses in several industries, including artisan contracting, clubs and institutions, cultural institutions, financial services, foodservices, life sciences, health care, manufacturers, retail, and more.
What kind of insurance policies does Chubb offer?
For small businesses, Chubb offers BOPs, workers' compensation, management and professional liability, and cyber insurance as well as a foreign package for international exposures. Other categories of insurance include accident and health, auto and home, trade credit, and workplace benefits, among others.
Our Top Business Insurance Provider Picks
In case you still are not sure if Progressive Commercial is right for you, then this article on the best small business insurance companies is a review of our top choices. In this guide, we reviewed dozens of providers and narrowed them down to our top picks based on key criteria like coverage types, customer service, and pricing.