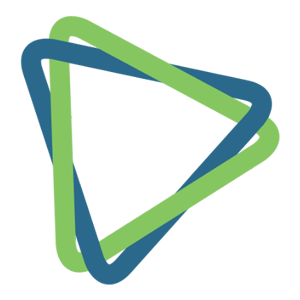 CiviCRM is a fully featured, open source customer relationship management (CRM) platform offering essential features along with tools to run events, track contributions, and manage memberships. It also offers contact management, accounting integration, event management, and peer-to-peer fundraising. It's a free product and it is best for nonprofit organizations needing a solution to manage member relationships, run events, and track contributions.
CiviCRM Pros & Cons
| Pros | Cons |
| --- | --- |
| Lets you set rule-based action triggers | Requires technical skill to install |
| Includes 40 customizable reports | User interface can be difficult to navigate |
| Free to use | |
Who CiviCRM Is Best For
Nonprofit organizations: CiviCRM is packed with niche features that are beneficial to nonprofit organizations, such as contribution and member management, advocacy campaign creator, and a peer-to-peer fundraising functionality.
Users with programming or highly technical background: While users may enjoy the free use of the platform, one of the biggest considerations and challenges in using the program is that it requires users to have knowledge and understanding of programming languages due to its highly technical interface.
CiviCRM Pricing
CiviCRM's pricing is not available as it is completely free to download and use. However, the website does offer an option to donate funds of any value toward its upkeep on a one-time basis or make recurring payments between $20 and $100 per month as a supporting member.
CiviCRM Alternatives 2020
Open Source CRM

Best For

(Best Overall) Businesses needing a robust, open-sourced application comparable to Salesforce or MS Dynamics

Companies that want a powerful, browser-based open source CRM with cloud hosting

Businesses wanting a desktop or web-based CRM with advanced workflow automation and website tracking

Enterprise ecommerce businesses needing to manage and track multiple locations and territories

Businesses wanting to incorporate operational management tools like human resources and production planning

Last updated on 04/02/2020
CiviCRM Features
CiviCRM provides you with an extensive set of CRM tools to help you manage your customer relationships better and continuously grow your business. Below are some of its key features:
Contact Management
CiviCRM enables you to automatically store all data for each of your contacts in one place, creating a unified, holistic record for each constituent. It provides an unlimited number of custom fields that allow you to track whatever data you need to identify and report on. Its detailed communication preferences let you interact with your constituents in the way they are most comfortable.
Contribution Management
CiviCRM enables you to process and track contributions, send gift acknowledgements, and report on your data in an elegant and intuitive workflow process. With CiviCRM, you can collect and record contributions to your organization made via check, phone, and public web forms, and tie them directly to constituents' contact records.
Event Management
CiviCRM provides a full set of tools for running events and recording a constituent's attendance in their activity record. It allows you to easily create registration pages for free and paid events. An intuitive interface allows you to establish your event's date, time, registration period, capacity, and fees, as well as confirmation and reception messages.
Member Program Management
CiviCRM lets you manage your membership program and integrate it with other features. Individuals can sign up and pay for their membership online, receive automatic membership renewal reminders, and receive member-only emails. Member management functionalities include configuration of membership levels, creation of online sign-up forms, and enabling online payment.
Advocacy Campaign Management
CiviCRM enables organizations to build advocacy campaigns by tying together and tracking the progress of a campaign's events, mailings, activities, and contributions. CiviCampaign is integrated with other CiviCRM components so that you can select which activities are part of the overall campaign or goal. It enables you to create surveys and petitions and record responses to surveys and petitions.
Which CRM Provider Is Best for You?
Most Helpful CiviCRM Reviews
Most CiviCRM reviews I found online are positive. Users commended its scalability and modular nature. They also like the educational resources it offers. Lastly, they said that they appreciate having a free CRM—especially since nonprofits have very limited budget for operations. Concerns raised by users include the need to have a technical background to implement the use of the platform.
Most helpful positive review: Scalable CRM software that can grow with your organization
One user who gave CiviCRM a positive review said that it is modular; hence, a very easy software to scale and build over time as priorities, needs, and budgets change. He shared that there are also exceptional training materials and resources available online for free, allowing end users a greater ability to learn the platform as well as the underlying system architecture.
Most helpful negative review: Requires highly technical programming knowledge
One user who gave CiviCRM a negative review said that it does take some technical expertise to really make it work. He said that it was originally written for Drupal CMS, and when users implement it inside the WordPress CMS and do some things "outside the box," they may run into more problems than if they are running Civi with Drupal. He shared that he had some programmers write some custom code for some of the CiviCRM/WordPress installations, and they were not happy with how Civi was written to be optimized for Drupal, as it made the programming difficult for them.
CiviCRM Frequently Asked Questions (FAQs)
Do users have a say in how CiviCRM can improve the source code?
Yes. CiviCRM has a paid issue queue for users. This is where they can hire the core development team to fix issues that are significant to their organization. Issues are evaluated and addressed by hierarchy, and users may be required to make an initial payment or a full payment on a case-by-case basis.
What if a user doesn't have the right infrastructure to host the CiviCRM software?
CiviCRM offers a list of expert partners for hosting the software. Users are not tied to a particular data center or country and can choose what works best for them.
What payment processing software integrates with CiviCRM?
Two of the most popular payment processing solutions that integrate with CiviCRM are Stripe and PayPal.
Our Top CRM Provider Picks
If you are not sure if CiviCRM is right for you, this article on the best free and paid open source CRM software is a review of our top choices. Our team looked at a variety of solutions and narrowed down our recommendations based on price, features, and ease of use.