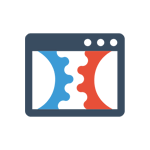 ClickFunnels is a drag-and-drop landing page builder that helps users easily create professional-looking pages and funnels to increase their conversions. Its features include funnel sharing, follow-up sales funnels, and a shopping cart. Its prices start at $97 per month, and it's best for business owners and marketers who don't have coding knowledge.
ClickFunnels Pros and Cons
| Pros | Cons |
| --- | --- |
| Easy-to-use drag-and-drop builder | Slow page load times |
| Integrates with many platforms | Email marketing tool is clunky |
| Excellent customer service | |
Who ClickFunnels is Best For
Business owners: A variety of high-converting funnel templates is available for all types of businesses
Marketers: Its simple drag-and-drop webpage editor makes it easy to create a sales funnel that helps marketers generate leads and convert them into customers
ClickFunnels Pricing
The ClickFunnels pricing guide shows two plans: ClickFunnels ($97 per month) and ClickFunnels Platinum ($297 per month). The main differences between the ClickFunnels plans include the monthly maximum numbers of users, domains, payment gateways, funnels, and pages.

Pricing

$97 per month

$297 per month

Maximum Numbers of Funnels

20

Unlimited

Maximum Numbers of Pages

100

Unlimited

Maximum Numbers of Users

1

3

Maximum Numbers of Domains

3

9

Maximum Numbers of Follow-up Funnels

3

9

Free Trial
ClickFunnels
The ClickFunnels plan supports one user, and it comes with three domains, three payment gateways, and 20 sales funnels with 100 subpages within each funnel. Its features include chat support, funnel sharing, funnel flix, and a funnel hacker forum.
ClickFunnels Platinum
For up to three users, the ClickFunnels Platinum plan includes unlimited funnels, subpages, and follow-up funnels as well as nine payment gateways and nine domains. It also consists of priority support, weekly peer review hackathons, funnel sharing, additional training and courses, and a funnel hacker forum.
ClickFunnels Alternatives
Unbounce$$$

+ Dynamic text replacement

+ Great support

+ Easy to use

- System lags a bit

- Limited extra features

For: Any small business (sales, lead gen)

Leadpages$

+ Affordable

+ Lots of templates

+ Focus on lead gen

- Limited functionality

For: Real estate agents, consultants


$$

+ Intuitive
+ Pop-up options
+ Good support

- Pricey for high traffic
- Integrations aren't complete

For: Entrepreneurs,
tech-wary individuals
ClickFunnels Features
ClickFunnels' features are designed to help users market and sell their products or services online by providing them with sales funnel options that match their requirements. Here's a quick rundown of ClickFunnels' features.
Funnel Sharing
ClickFunnels allows users to share their created funnels with others using a unique URL in the funnel editor. These other users can then import the shared funnel into their account by clicking the link.
Follow-up Funnels
Another useful function of ClickFunnels is its follow-up funnel. This tool can be used to send follow-up sequences to an email list, allowing users to connect and reconnect with their audience even after they exit their funnel.
Funnel Hacker Forum
This enables users to connect with a community of funnel trend spotters who share insights into building profitable conversion funnels.
Shopping Cart
ClickFunnels' full shopping cart eliminates the need to install any third-party tool to sell products or services online. This tool helps convert leads into paying customers.
Most Helpful ClickFunnels Reviews
Users who gave positive ClickFunnels reviews mentioned that it is user-friendly and functional. Others like that it quickly allows them to build high-converting funnels even without coding knowledge while some commended its helpful customer support.
Extremely user-friendly and functional
Those who left positive ClickFunnels reviews commented that it completely simplifies the process of building landing pages and marketing funnels. Users commend its drag-and-drop editor as it allows them to create seamless funnels easily in just 10 minutes and without the need for web designers or engineers. Many users expressed that its templates are easy to customize.
Page load time is slow
Although there are not many negative ClickFunnels reviews, a few users mentioned that its page load times are slow because it uses a shared server. Some dislike that its email marketing tool is clunky and not intuitive and that they need to pay an extra $200 per month to use it.
ClickFunnels Frequently Asked Questions (FAQs)
Do I have to install anything before I can use ClickFunnels?
No, you don't. Just log into your account, and then you may start using the platform.
Can ClickFunnels handle a large number of visitors?
Yes, it can. It is powered by Amazon and backed up by CloudFlare Security + CDN, so it can handle even up to over 100,000 visitors without slowing down.
Do I need to commit to a long-term contract?
No, you don't have to sign up for a long-term contract, and you may cancel at any time you like.
Our Top Landing Page Builder Picks
If you aren't sure if ClickFunnels is right for you, this article on the Best A/B Testing Tools is a review of our top choices. Our team looked at a variety of solutions and narrowed down our recommendations based on price, features, and customer support.