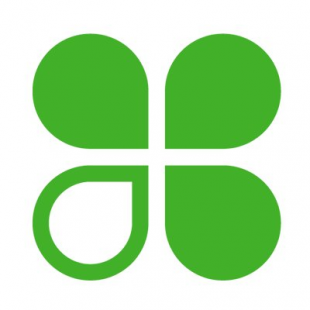 Google Optimize is a point of sale (POS) system that provides users with proprietary hardware for mobile and desktop. It is available for both web-based and server-based deployment. The tool enables users to accept payments, track tax and inventory, and generate sales reports. We compiled available Clover POS reviews from our website and around the web and found that it has a mix of positive and negative ratings. We also compared its available pricing options.
Which POS Provider Is Right For You?
Clover POS Pricing
Clover POS has two service plans: a basic option (Register Lite, $14/device/month), and a more robust system option (Register/Classic, $29/device/month). The main difference between the plans is the availability of features such as inventory management and tax tracking.
Plan

Pricing
($/device/month)

Available Hardware

Register Lite

$14

Clover Go, Flex, Mini

Register/Classic

$29

All
More Pricing and Plans Details
Register Lite
Clover's Register Lite plan is best for businesses with sales under $50,000 a year. On the Register Lite plan you receive all of the tools needed to manage a successful small business like accepting credit cards, sales tracking analytics, and employee management. However, it's missing out on robust inventory management, a loyalty program, and a mailing list integration. Regarding processing fees, in-person transactions cost 2.7% plus $0.10 for every swipe and keyed-in transactions cost 3.5% plus $0.10 per transaction.
Register Classic
The Register plan is recommended for businesses with sales over $50,000 a year. Additionally, the Register plan is required if you're purchasing higher-end Clover hardware such as the Station ($1,199). With the Register Classic plan you'll receive additional benefits like the ability to make product exchanges, add a weight measuring system, and restaurant features (opening a bar tab and adding gratuity). Regarding transactions, the processing fees are less than Lite with 2.3% plus $0.10 for in-person card swipes and 3.5% plus $0.10 for keyed-in transactions.
Clover Hardware
The minimum cost for Clover hardware is $449 for the Flex. It replaces the register, terminal, and printer for an all-in-one mobile system. A downside for the Flex is you cannot access the POS software. You need to use your computer or phone. The Clover Mini starts at $649. It's screen size is similar to an iPad mini and can access the POS software. The Clover Station starts at $1,149 and provides the most robust and fastest payment processing of the available hardware.
Pros and Cons of Clover
Pros
Clover's hardware is where it separates itself from the competition. The hardware is designed with a modern, clean, and sleek feel. It appeals to business owners who place an emphasis on quality interior design. Clover's software is an affordable price when compared to some other popular options. Its software and interface comes easy to use with built-in features like loyalty programs and the ability to send out promotions to customers from the POS system.
Cons
Clover does not offer the ability to integrate an iPad into its POS system. You have to use its hardware, which can be expensive for the average small business. The Flex Mini is comparable to an iPad and costs $449. Some business owners may not like using the smaller screen of the Flex Mini to manage their POS software. The screen size is similar to a smartphone.
Clover POS Ease of Use
The overall Clover POS software is easy to use with a clean interface. The chip reader works quickly during the checkout process. The Clover Dashboard is a home screen where you can easily navigate to features such as sales, inventory, and employee management. Clover's POS software does not require a significant amount of training to understand and operate.
Clover POS Customer Support
Clover provides 24/7 customer phone support for both its Register Lite and Register Classic software options. Additionally, if you don't have time to spend speaking with a representative on the phone, you can email them with questions. Clover has an extensive help center that walks you through setting up your POS system and how to use the features to manage your business.
Clover POS Features
Clover comes packed with features to manage your business. The payment management and process screen is well designed to give customers a great experience. Clover's app market allows you to customize your POS software to fit your needs. The tools to manage customers have a built-in loyalty program. The reporting analytics are simplified so that business owners of any experience level can understand them.
Payment Management
The Clover POS system accepts all types of payments including credit cards, debit cards, chip cards, and contactless NFC like Apple pay. Its mobile Flex hardware makes it easy to accept payments on the go. Clover's software connects with accounting programs like QuickBooks and Xero to automatically upload your sales data.
App Market
Clover has partnered with hundreds of companies to create apps to use within its POS software. For example, Gusto is a payroll services software company that integrates directly into Clover. One of Clover's most popular apps is DAVO, which automates sales tax for items you sell. The software sets aside sales tax for every sale and pays your state every year an in-full payment. The app saves you time so you don't have to calculate your state sales tax payment.
Customer Relationship Management
There is a built-in customer relationship management (CRM) system in Clover that helps you better understand your customers. With the CRM you can have a database of customer information like addresses, phone numbers, emails, and recent purchases. Clover's built-in rewards program creates discounts custom to a customer's past purchasing behavior which encourages them to come back to your store. You can also solicit feedback from customers through email and text messages, which helps you know if you and your employees are serving customers well.
Gift Cards
Clover offers physical and digital gift cards for customers to purchase and redeem. The physical gift cards have over 70 different designs to choose from. You can also upload your own custom design with your business's branding. The digital gift cards can be stored and redeemed on any mobile phone.
Sales Reports & Analytics
Clover stores your sales data in the cloud. You can access your analytics on the POS system or from a mobile app. The sales analytics includes real-time information so you can make day-of decisions. Clover also provides end-of-day custom reports to see sales by employee and credit card type.
Popular Retail Point of Sale Providers for 2020
| POS System | Best For |
| --- | --- |
| | POS with detailed inventory management and custom reporting |
| | Free POS with built-in payments and basic inventory tracking |
| | Retail POS with built-in CRM and loyalty program |
| | iPad POS with built-in payment processing and marketing tools |
Clover POS Integrations
When choosing a POS software, it's important that the software integrates with other applications your business is currently using. Here is a list of Clover POS's popular integrations.
Shopify
WooCommerce
Magento
BigCommerce
Mailchimp
Yelp
QuickBooks
Gusto Payroll
Shopventory
Homebase
Overview of Clover POS Reviews
Clover's user reviews are mixed. The positive comments center around Clover's customization ability. Customers enjoy the fact that they could add Clover's proprietary and third party apps if needed. Another customer enjoyed the POS tablet's ease of use and said it functioned similar to other tablets she had used in the past.
Negative comments were focused on poor customer service and fees. Regarding customer service, users said it took too long to get in touch with a support representative. Other users said they were not aware of the apps' additional fees and the overall cost of the Clover system.
Our Top POS Software Pick
Best Small Business POS Systems – Read our buyer's guide for a comparison of the top three POS software for small businesses. We compare Square POS vs Lightspeed Retail vs ShopKeep to give you an idea of which POS software will work best for your business needs.
Clover POS FAQs
Do you have to use proprietary credit card processors?
Clover point of sale systems arrive payments-ready, with rates starting at 2.3% + 10¢ per transaction. They offer two software plans: Register Lite and Register. Register Lite is $14 a month with an in-person transaction rate of 2.7% + 10 cents. Register is $29 per month with an in-person transaction rate of 2.3% + 10 cents. For more information, click here.
Is Clover POS right for you?
Clover provides options for the startup, growing, and established business. If you're running a business with under $50K in revenue, you can sign up for its Register Lite program at $14 per month. If you're a business with over $50,000 in revenue, its Register Classic plan at $29 per month gives you the necessary tools like basic inventory management and sales reports to operate a successful business. As your business needs change, you can add apps in Clover's App Market like Gusto, which manages payroll services and employee benefits.
Clover provides custom-built software solutions for retail businesses, service-based business, and restaurants. For a retail business, they provide features like a robust inventory management. For a restaurant, they provide features like a custom floor plan map of your restaurant to assist with table seating.