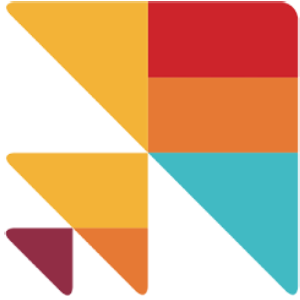 Cloze CRM is a customer relationship management (CRM) software that helps users to manage their contact lists effectively and automate their sales pipelines. Its features include contact management, email tracking, and team collaboration. It costs $0 to $49.99 per user, per month, and is best for freelancers, entrepreneurs, and small to midsized business teams.
Cloze CRM Pros and Cons
| Pros | Cons |
| --- | --- |
| All-in-one contact database including interaction history | Customer support is limited to email only |
| Easy to set up | Lacks project management features |
| User-friendly interface | Lacks social media integration |
Who Cloze CRM Is Best For
Freelancers and entrepreneurs: Cloze CRM prompts users automatically when it's time to make a follow up with customers. It serves as a personal assistant with its smart artificial intelligence (AI) feature.
Small to mid-sized business teams: Cloze CRM provides one view of all the communication for every deal and project so team members can track who's responsible for contacts, next steps, and to-dos.
Cloze CRM Pricing
The Cloze CRM pricing scheme is based on one free option and four paid subscription plans: Cloze Pro ($19.99/user/month), Business Silver ($24.99/user/month), Business Gold ($34.99/user/month), and Business Platinum ($49.99/user/month). The main difference between the plans is access to advanced features, such as team analytics.
Plans

Monthly Pricing
($/User/Month)

Annual Pricing*
($/User/Month)

Free

$0

$0

Cloze Pro

$19.99

$17

Business Silver

$24.99

$21

Business Gold

$34.99

$29

Business Platinum

$49.99

$42

Looking for a free, easy-to-use CRM? Try Freshsales.
*Annual plans are paid in full at the start of the billing cycle.
Cloze CRM offers a 14-day free trial. When the trial period expires, users will be downgraded automatically to the free plan if they choose not to subscribe to the paid version. The free plan includes contact management, email inbox, and social media management. Free plan users can continue to use the platform as long as they want.
Cloze CRM also offers Concierge Service as an add-on to any plan and it's priced at $10/user/month for a minimum of $250/month. This includes personalized training and support, such as an assigned Customer Success Manager, priority email support, phone-based issue resolution, personalized configuration, integration assistance, two training sessions per month, proactive account review, and data modeling assistance.
Cloze Pro
Cloze Pro plan includes basic features, such as the smart AI, one view of everything, email open tracking and reply reminders, templates and mail merge, unified contact management, and the CRM without data entry.
Business Silver
The Business Silver plan has additional team collaboration and privacy management features on top of the basic features offered by the Pro plan.
Business Gold
The Business Gold plan includes everything in the Silver plan plus access to advanced features, including team analytics, smart custom fields, business app integrations, partners tracking, and enhanced control for customization. Business Gold users can create and use up to 20 custom segments, 50 custom fields, and 500 custom templates.
Business Platinum
The Business Platinum includes sub-team hierarchies, matching engine, smart templates, user archiving, lead capture, and enterprise controls―on top of everything that's included in the Business Gold plan. Users can create and use up to 100 custom segments, 250 custom fields, and 2,500 custom templates.
Cloze CRM Alternatives
| Best CRM for Small Business | Best For |
| --- | --- |
| | B2B businesses that need a customizable, robust, and competitively priced CRM with built-in phone |
| | Small businesses that want a CRM with enterprise-class sales and support features |
| | Businesses that want a free, no-frills CRM with basic features and unlimited users |
| | Teams that want a user-friendly and visual pipeline to manage sales |
| | Organizations seeking free lead & management software with integrated reporting |
| | Businesses looking for a robust CRM with a top-notch mobile app |
Cloze CRM Features
Smart AI
This feature enables users to set up automatic reminders. It understands action items and adds them to your Agenda (dashboard task list), links agenda items to mentioned people and companies, sees changes on email signatures in order to update contacts, and reminds users if an email that is normally replied to is missed.
Agenda
The first thing that users see when they login to their Cloze CRM accounts is the Agenda, which is the name of its dashboard. It lists a summary of reminders, next steps, prospect activity, to-do items, and alerts. This helps the user stay on track on what needs to be prioritized or followed up during the day or week.
Unified Contact Management
This feature merges all contacts in one place and keeps them up-to-date. Its contact view lists all activities made by the user. All touchpoints are recorded and can be viewed in a timeline.
One-click Call
Users can call contacts from their Cloze CRM dashboards as long as there are listed phone numbers in the contact's profile. During the call, users can log call details and schedule the next phone appointments.
Which CRM Provider Is Right for You?
Most Helpful Cloze CRM Reviews
Most Cloze CRM reviews from our site and around the web are positive. Many users said that its unified contact management with smart AI allows them to be reminded of who to get in touch or follow up with. While many users are satisfied with the software, some also left suggestions for improvements on its calendar and project management features.
Versatile, user-friendly, and suitable for small businesses
"Cloze CRM offers a 14-day free trial on any plan to try and get your hands on the system. It is user-friendly and has a high customization display. There is a free version available, although very limited. It also offers innovative contact searching tools, automated key reminders, along with a wide range of application integrations, like a store and social media. Cloze is ideal for small businesses that are new to CRM. Cloze's software is mobile, versatile, and super simple to get to grips with."
—Gabrielle Dunkerton
Some features need improvement
"It's not something they do not do well, but there are features that could use some updates like the calendar."
—Agnese Gaida
Cloze CRM Frequently Asked Questions (FAQs)
Can users switch plans at any time?
To do this, users just need to tap the three dots on the lower left of their Cloze CRM homepage, go to "Settings," click on "My Subscription," choose "Change Your Plan," and then pick a new plan.
How can users share their contact activity timelines?
Users may share their contact activity timelines in three ways: Creating a project (deal) and sharing it with their co-workers, giving them access through the "Settings and Access Control" tab, and inviting them to their contact list.
Does Cloze CRM have a mobile app?
Its mobile app is downloadable from the App Store (iOS) and Google Play Store (Android) for free. Users can manage all features available in the mobile app, such as tracking of open email rates, following up on clients or leads, and keeping up with their business activities like daily calls, follow-ups, and tasks.
Our Top CRM Software Picks
If you aren't sure that Cloze CRM is right for you, then this article on the Best CRMs for Small Businesses 2020 is a review of our top 10 choices. In this guide, we compared a variety of the best CRM software in terms of price, contact management, and more.