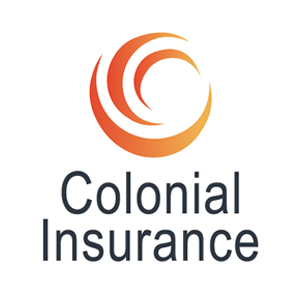 Colonial Insurance is an insurance company that caters to the commercial trucking industry. It offers various insurance coverages, including primary liability, trucking and nontrucking liability, motor truck cargo, and general liability. It represents more than 25 top-rated truck insurance providers and can tailor policies for all common varieties of commercial trucking. Its premium charges start at $400 per month per truck, and it works best for small fleet owners-operators and distributors who transport refrigerated goods.
Colonial Insurance Strengths and Weaknesses
| Pros | Cons |
| --- | --- |
| 24/7 access to certificates of insurance | Does not offer online filing of claims |
| Dedicated safety team to help policy-holders reduce their safety scores | Policies can incur brokerage fees |
| Quotes are straightforward and detailed | |
Who Colonial Insurance Is Best For
Small fleet owners-operators: Colonial Insurance has devoted one of its divisions to handle small fleet insurance or those who own or operate three to 10 trucks. Its pricing is straightforward and easily customizable, regardless of the number of units insured. Most of its insurance policy carriers also offer safety consulting and seminars, which help improve small fleet owner's safety ratings and lower down costs.
Distributors who transport refrigerated goods: Colonial Insurance offers reefer truck insurance for companies specializing in the transport of perishable commodities. This helps insure users against reefer breakdown, loading and unloading risks, debris removal, broadened pollution, and more.
Colonial Insurance Costs
Premium charges for Colonial Insurance vary depending on the amount of coverage and the risks covered by the policy. Its rates start at $400 per truck per month. Its coverage programs can include mileage or revenue reporting forms, 24/7 access to the certificate of insurance, and profit-sharing physical damage policies.
Colonial Insurance Alternatives 2020
| Commercial Truck Insurance Companies | Best For |
| --- | --- |
| | Small business owners in multiple industries who want easy online quotes |
| | Small business owners who use light and medium trucks and vans |
| | Owner-operators engaged in long-haul trucking who want a commercial truck insurance package |
| | Motor carriers and independent owner-operators who haul high-value cargo |
| | Manufacturers, wholesalers, and distributors with small fleets |
| | Towing and repossession companies that want quality coverage from an expert insurer |
Colonial Insurance Coverages
Colonial Insurance provides various insurance coverages for those in the trucking industry. Whether for fleet owners/operators or those in charge of other aspects of trucking operations, Colonial Insurance provides coverage to reduce risk and improve profitability. Some of its coverages include the following:
Trucking liability: Primary trucking liability insurance is essential insurance for all trucking operators. This includes hired auto liability, commercial auto liability, and nonowned auto liability. The specific benefits can be customized per policy-holder and can be discussed with your insurance broker.
Nontrucking liability: Colonial Insurance can provide coverage for accidents caused while using the vehicle for non-business or personal use.
Motor truck cargo insurance: Colonial Insurance can help provide cargo policy limits from $25,000 to $5 million. This helps protect users from liability arising from damage, destruction, or other customer property loss.
Trucking physical damage insurance: Colonial's physical damage insurance covers risks whether on the road or outside. Aside from the standard accident coverage, it also includes fire, theft, vandalism, and other disasters and dangers that cause physical damage to the truck, excluding its cargo.
Occupational accident: The occupational accident coverage is best for independent owner-operators who utilize other independent owner-operators. It covers accidental injuries that occur while under dispatch by a motor carrier.
General liability: Colonial Insurance's general liability is best for for-hire truckers and motor carriers. It covers both injuries and property damage caused in the course of business activities that are not directly related to truck operations. Colonial Insurance's coverage includes bodily injury, property damage, medical payments, products or completed operations, and damage to rented business premises.
Workers' compensation: Required by most states' workers' compensation laws, this coverage provides insurance for medical expenses, lost income, rehabilitation costs, and death benefits, among others. Colonial Insurance can help customize coverage depending on the size of your fleet. It can also be used to extend benefits to all company drivers and office personnel.
Umbrella or excess liability: This coverage adds a layer of protection to other policies, including general liability, employer's liability, and commercial auto liability. Colonial Insurance can provide umbrella or excess liability limits from $1 million to $50 million through several "A" rated insurance carriers.
Employment practices: Trucking Employment Practices Liability Insurance (EPLI) protects businesses from claims made by their employees, including wrongful termination, discrimination, hostile environment, or sexual harassment.
Bonds: A property brokers surety bond is required by the Federal Motor Carrier Safety Administration (FMCSA) to operate legally as a transportation broker.
Additional Coverages
Broadened pollution (CA9948)
Blanket additional insured
Blanket waiver of subrogation
Blanket 30-day notice of cancellation
Rental reimbursement or loss of use
Driver other car coverage
Hired car liability and physical damage
Non-owned auto liability coverage
Trailer interchange
Towing and labor
Summary of Colonial Insurance Reviews
As of the date that this article was written (June 1, 2020), there are no available Colonial Insurance reviews online. If you are a current or former policy-holder of Colonial Insurance, please leave a review to help other business owners who are deciding whether or not to use its services.
Colonial Insurance Frequently Asked Questions (FAQs)
Every business situation is unique, and small business owners should seek out answers before selecting an insurance provider. We've gathered some of the most frequently asked questions about Colonial Insurance below and answered them.
Can Colonial Insurance protect the needs of those not engaged in commercial trucking operations?
Aside from providing insurance for truck or fleet owners and operators, Colonial Insurance can also provide insurance coverage for local, intermediate, or long-haul operations, hotshot operators, container haulers, agricultural haulers, and car carrier operations.
Does Colonial Insurance provide insurance for other kinds of vehicles?
Colonial Insurance is a purely truck insurance agency.
How can I report a claim?
Insurance claims can be filed by calling any of Colonial Insurance's toll-free numbers. The specific reporting instructions are found in the insurance policy itself.
Our Top Business Insurance Provider Picks
In case you still are not sure if Colonial Insurance is right for you, then this article on the best commercial truck insurance for business is a review of our top choices. In this guide, we reviewed several providers and narrowed them down to our top picks based on key criteria like coverage types, customer service, and pricing.